This emphasis on technique means the game is perhaps best suited to the suited to the serious gamer, rather than those looking for a bit of crash-derby, zero technique style racing, but because of this it does feel like the title has more depth than the more populist Asphalt driving series.
There are 13 different circuits in the game and 60 different achievement to unlock in the single play version of the game (career mode), which gives the game decent value. But what's going to attract a lot of people is the online multiplayer element where you can race against an opponent, with the ultimate aim of climbing to the top of the global leaderboards.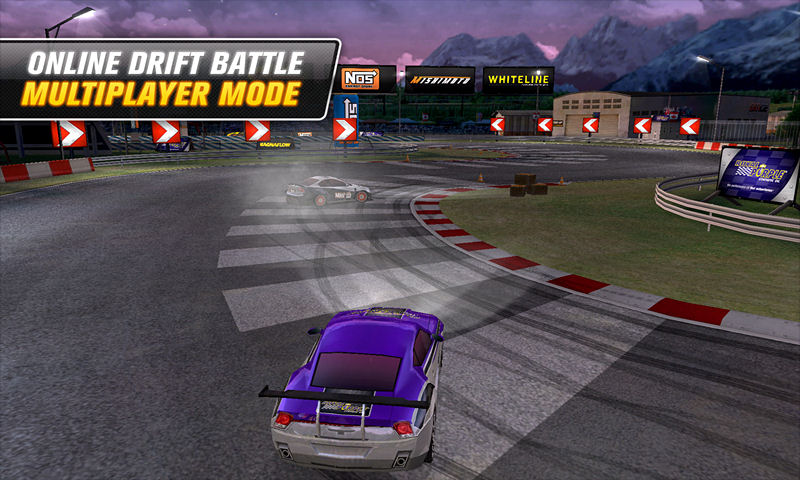 As is typical in this type of game there's a lot on offer beyond the core racing (drifting) experience. As you play the game you earn money allowing you to upgrade your car with aftermarket performance products (and developers have licensed the brands of real world product, such as Royal Purple, and Magnaflow). You can also customise your car with body kits, custom wheels, windows tints and go-faster-stripes.
To get the very best performance you will also need to tune your car, changing the suspensions, steering sensitivity, gear ratio, and weight distribution so that it suits your style of driving. It's not compulsory by any means, and you'll still have plenty of fun if you ignore this element of the game play.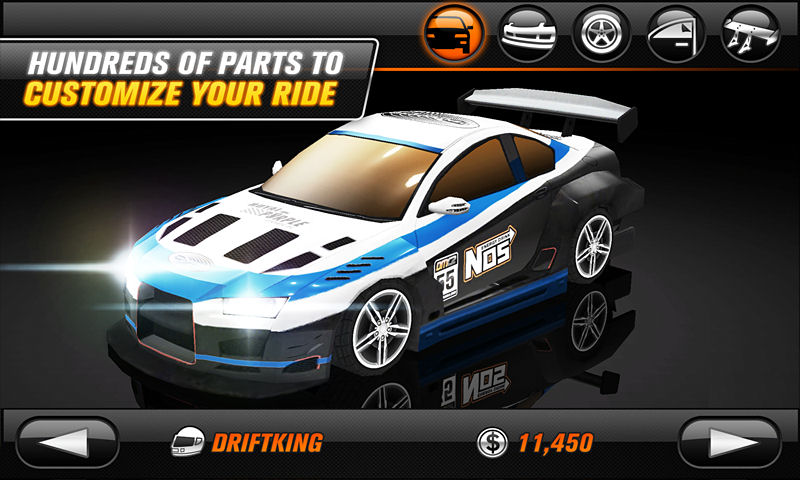 As noted in this tweet by Microsoft's Joe Belfiore, Drift Mania Championship 2 is the first Windows Phone 8 game built on the Unity engine (beta SDK). As we reported last year Unity is a gaming engine that makes it easier for developers to build cross platform titles:
Unity is a tool for creating 3D video games and other interactive content (e.g. real time 3D animations). Its development environment runs on Windows and OS X, and the games it produces can currently be run on Windows, Max, Xbox 360, PlayStation 3, Wii, iPhone, iPad, Android and Linux. The arrival of Unity on Windows Phone 8 will make it easier for games developers to create cross platform projects, although initial efforts may focus on porting existing assets to Windows Phone. As a result it is likely that more of the popular games running on iOS and Android will be ported to Microsoft's mobile platform.


The arrival of Unity engine powered games can only be good news for gaming on the Windows Phone platform. With Windows Phone installed based behind iOS and Android it is more difficult for developers to justify porting their games to Microsoft's mobile platform. However, gaming engines, like Unity, generally lower the cost of porting because they increase the amount of code and related assets that can be shared between platforms, thereby making it more economical (and therefore more likely) for a game to be ported.
Windows Phone Store description:
With over 10 million players worldwide, the #1 Drift game on the App Store is finally back! Drift Mania Championship 2 delivers the ultimate drift experience with its highly addictive gameplay and next generation graphics.

Start a drift career or compete in a drift battle tournament or play against a friend using the new online multiplayer mode. Upgrade and fully customize your ride with performance upgrades and visual mods. Complete over 60 achievements in career mode. Challenge drivers from all over the world using the global leaderboards.

Drift Mania Championship 2 can be downloaded from the Windows Phone Store. The game costs £1.49 / $1.99 / €1.99; no trial is available, which is a shame. The game is a 196 MB in size, which means it must be downloaded over WiFi, and do note that you'll need at least 600MB of free internal storage space in order to be able to install the game.