About a month ago, Instagram officially announced Stories, letting you 'share all the moments from a day'. For iOS and the iPhone at least - and now Windows 10 Mobile has this too: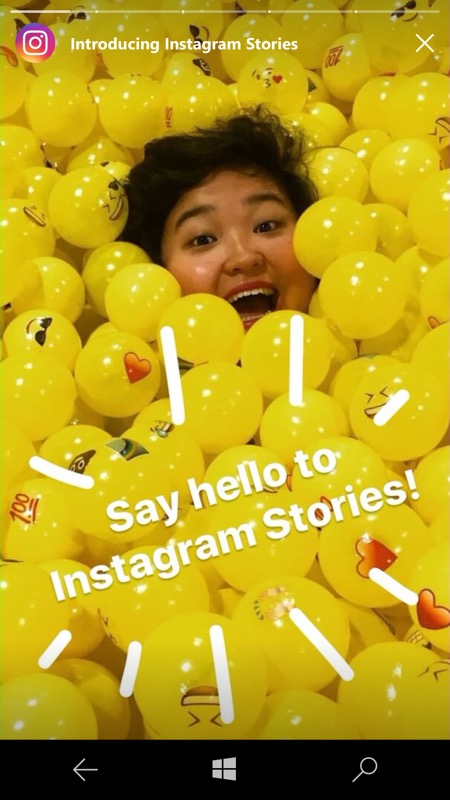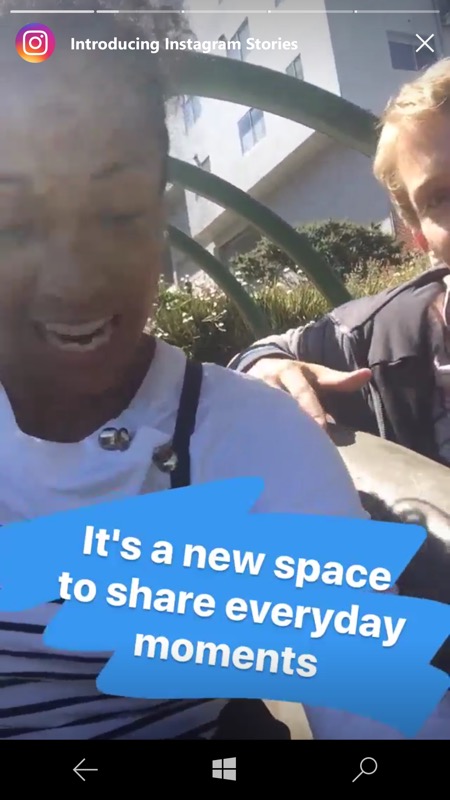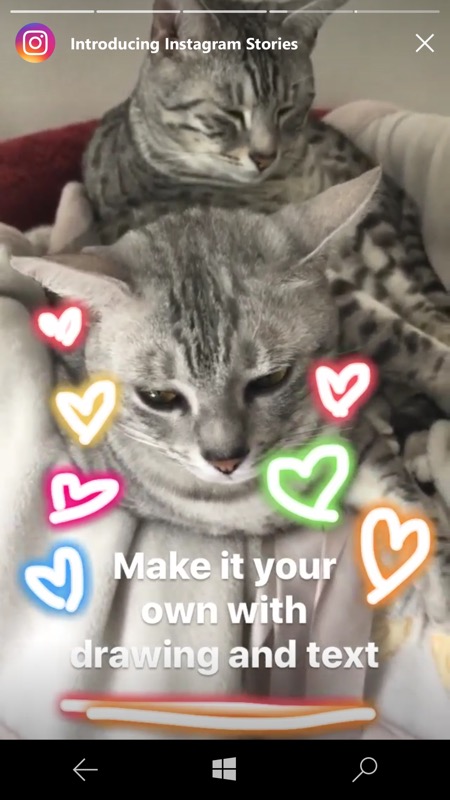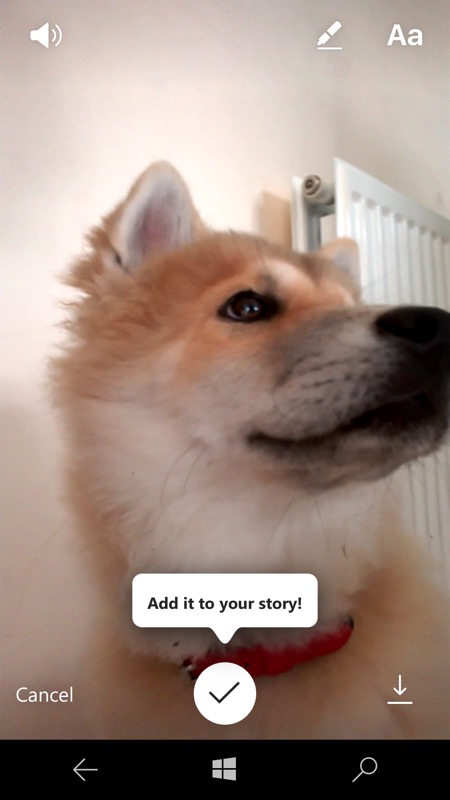 The interface, like Snapchat's original, isn't trivial, you have to know when to swipe and when to tap - sigh. But it's all fairly responsive, at least on my Lumia 950.
You can grab or update Instagram UWP for Windows 10 (Mobile) here in the Store. It's created from the original iPhone codebase using Microsoft's Project Islandwood, so should give you everything the iPhone version does.
There's also a promo video for the 'Stories' concept (using an iPhone, but hey....): (via)
Is it just me or are social services just trying to copy each other these days, meaning that all end up somewhat bloated and confusing. Thank goodness for Twitter, which has remained relatively lean!