There are apps we know that are coming down the line, such as Skype, so let's put those aside and think about the applications that make the other smartphone platforms attractive and sticky, applications that would make Windows Phone an attractive proposition for people looking at a new smartphone.

Why are these single applications important? Because for many people, they are deal breakers. And if you have someone with a huge following online with just one application that is keeping them on another platform, then once you can say "here's Windows Phone, and yes it has Instagram" then you might have (a) someone switching and (b) someone advocating the platform to tens of thousands of their readers.
And then there is platform functionality - Android and Symbian users are notoriously fiddly, looking to squeeze the last amp-hour out of their phone and doing some pretty complicated tasks that the majority of users wouldn't even consider, which is fertile ground for third party developers to make a name for themselves.
With all that in mind, what do we think would be good apps to bring over to Windows Phone?
Ewan - Flipboard (iOS)
For me it has to be Flipboard. This application takes your social media streams and curates them into a very swish magazine style layout. There's something comforting about reading what all your friends find interesting enough to link to on Facebook and Twitter. Alternatively you can browse through curated topics from the Flipboard team on areas such as sports, news and technology.
Initially available for the iPad, it made the jump to the smaller screened iPhone during 2011, and pretty much melted their own server with the demand for the application. Technically, it's an RSS reader that does some nifty layout tricks, but in practice it hands you a personalised and unique reading experience every time you open it. Remember all the science fiction shows where a newspaper would be printed especially for the reader?
That's Flipboard.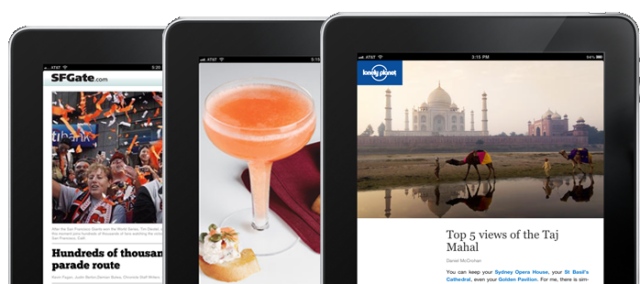 Steve - Podcatcher (Symbian)
I'm a podcast junkie. I admit it. Yet all my podcast listening is done on the phone, while I'm mobile - driving, doing chores around the house, on train journeys, and so on. I guess I could get my Mac (with iTunes) or my PC (with Zune Desktop) to gather new episodes of all my 20 or so podcasts and then sync my phone up to get them, but there's a far better way: get the phone to grab them directly. Automatically, in the background, always ready, always up to date. And no tedious PC syncing needed, no wasting of hard disk space.
On Symbian, I've grown to rely on Podcatcher, which I can leave running 24/7 and which checks all my feeds every hour and then grabs new episodes if I'm connected via my home wi-fi. Even better, it lists episodes sorted by date, so at a glance I can see what's new across all my feeds and jump straight to the most interesting.
Who needs a desktop computer? This is the smartphone age and my phone needs to fend for itself - with Podcatcher, I almost never need to connect my Symbian phone up to my desktops. On Windows Phone, there's just the built-in Zune/iTunes integration, plus the hack-of-sorts-that-sometimes-works for grabbing episodes directly when put on to charge. All distinctly sub-optimal.
One huge catch would be that Windows Phone doesn't support proper multitasking, severely limiting what applications can do when not in the foreground. Gah. Still, I can dream.
For me, the lack of Podcatcher (or similar) is a dealbreaker.
http://projects.developer.nokia.com/podcatcher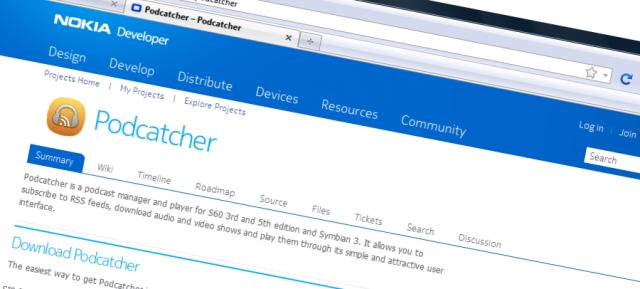 David - Google Plus (Android/iOS)
Nokia and Microsoft have been keen to push the line that Windows Phone 7 will be "the third ecosystem". So, since everyone seems to be up for some tripartite action, Google Plus' absence is a noticable gap in the Windows Phone ecosystem. And yes, I'm intentionally not mentioning LinkedIn on the grounds of niche interest.
Of course, you can view the HTML5 Google Plus website in Internet Explorer, but it is hardly the same as having a Metro UI experience of the big G's social network. I'm sure some will point out that Microsoft would never do this because they are in competition with Google - at which point I'd remind them that Windows Phone 7 already supports Google Mail/Calendar/Contacts.
The reality is that Google Plus holds a strong third place in the social networking battle. Not only does it have its own emerging style of content (i.e. long-form posts), but it's becoming a convincing photo sharing site - which is begging to be included in Mango's content sharing menu.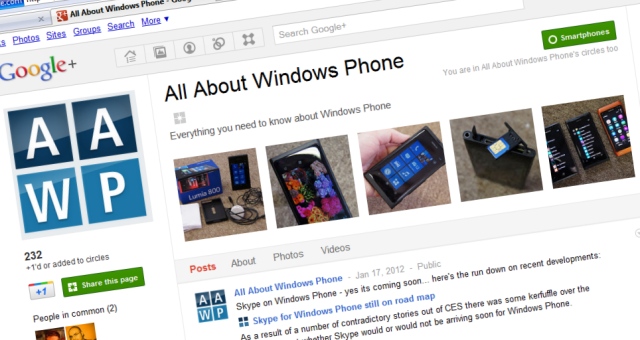 Rafe - Jawbone Up (iOS)
Choosing just one app to bring over to Windows Phone is inevitably a personal choice - and a very difficult one. BBC iPlayer, SugarSync, ViewRanger, Nokia Sleeping Screen, Opera and Gravity all fall into the must-install category on my Symbian phone and none of them are available for Windows Phone (yet).
However, I'm actually going to opt for something that I'd like to use but never have and that I think is also emblematic of a wider trend - that of smart accessories that interact with your device. The app and accessory in question? Jawbone Up. The Jawbone Up takes the form of a band that wraps around your wrist and contains a precision motion sensor that collects data 24 hours a day. When the data is synchronised to the phone it analyses it to produce information, statistics and visuals about your movement (steps, distance, calories burned, pace, intensity level and active vs inactive time) and sleep (hours slept, time to fall asleep, light vs. deep sleep and sleep quality). You can read more about the Jawbone Up in Matt Miller's comprehensive review.
I think these kind of smart accessories, when combined with an end-to-end app experience, add a significant extra dimension of functionality to a mobile device. They create a personal connection (and incidentally a degree of lock-in) that's hard to match elsewhere, but they also play into the always-with-you and very personal nature of the modern mobile phone. It's a class of apps that is going to be come more important, so it is essential for Microsoft and its partners to get them on to Windows Phone.

Summary
So there's our four, after much debate in the office. What other apps would make Windows Phone attractive to the new user, or need to be in place for the platform to be mature? How about Flower Garden? Or even the behemoth of Words With Friends? Given a magic wand, what would you bring to the smartphone?