The use case is obvious - you have a letter or page of magazine text and you'd like to take it with you. OK, you could take a photo, but that's just a big JPG file. What if you wanted to take it in some form with machine-readable text - perhaps you want to email the content to someone or use part of it in a document?
Here's the procedure, tested on the Lumia 1020, but it could equally well have been any other Windows Phone, light permitting - as you can imagine, the more light the better, as with anything to do with the camera.
Tap the Bing search key (you know, the one you usually press by accident when in a game!)

Tap the camera icon (looks like an 'eye')!


Position the phone over the page of text (or whatever other material needs scanning) and wait for the 'Scan text' button to turn white (it starts out grey)


Tap 'Scan text' and wait while the dots fly ('...finding text....) - this is the actual OCR bit. For a page of text it's usually only a couple of seconds. Every word that has been spotted will be outlined in the viewfinder



Tap on the '...' menu and choose 'copy all' (to the Windows Phone clipboard)


That's the scanning/OCR bit done - now you can go to any other Windows Phone application that accepts text input (e.g. an email, a One Note) and use the provided paste icon to paste in your scanned text.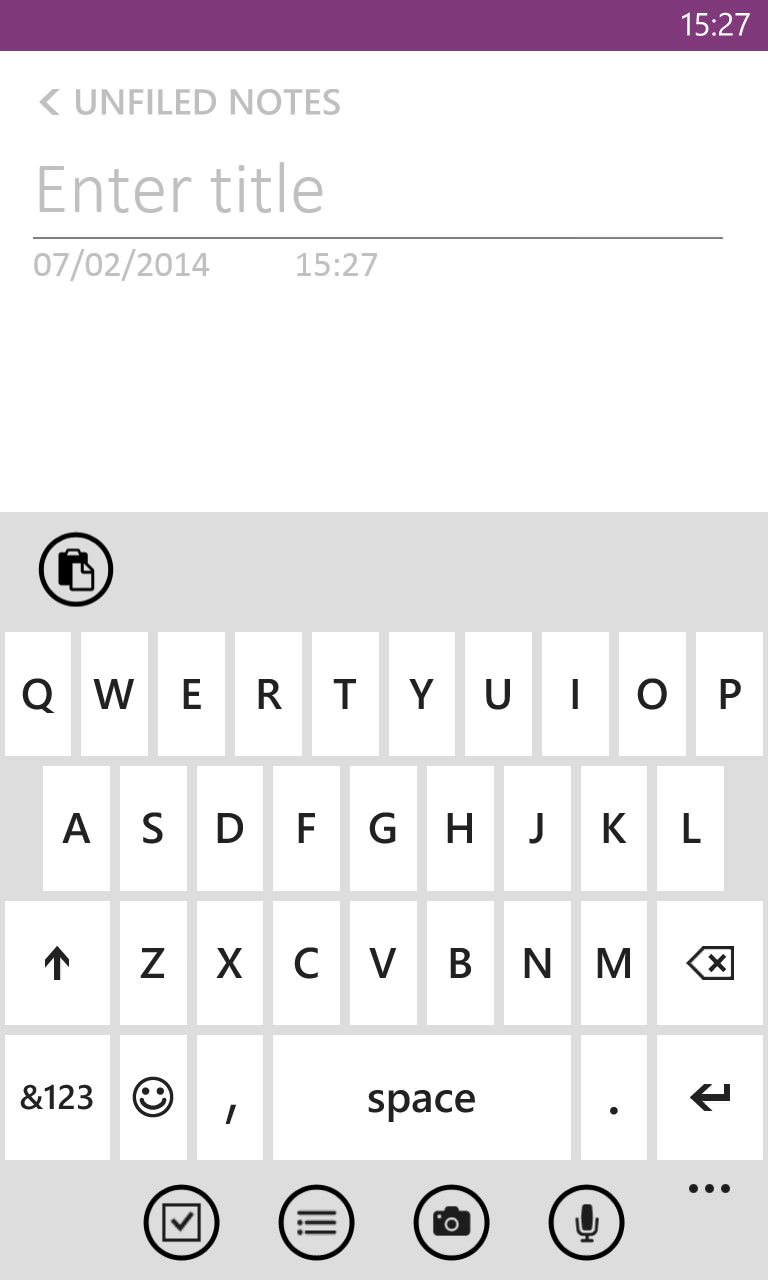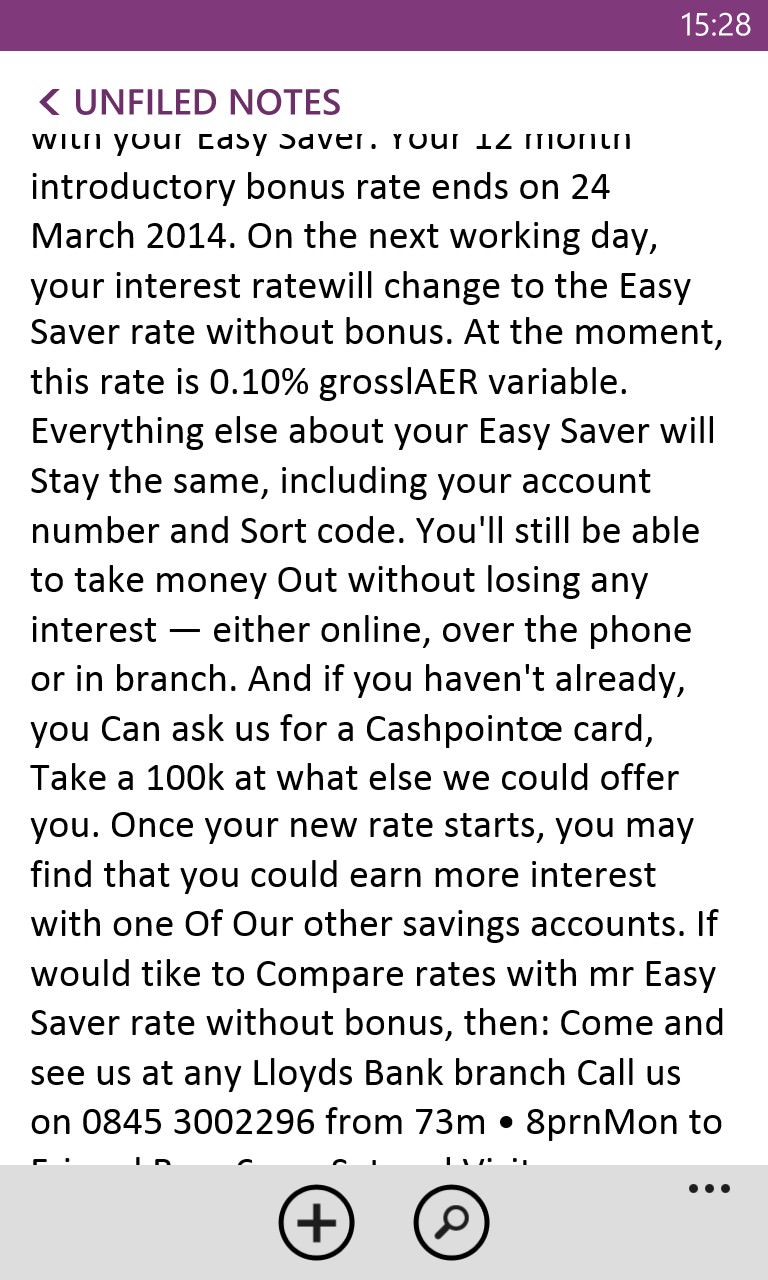 In use, I found comparatively few OCR errors and the whole system very useful. Certainly something to file away in your memory bank as 'yet another thing your smartphone can do'!
Comments welcome - have you ever used this for anything important?