Not wishing to knock all the various Store options (there are DOZENS, e.g. here), since some of them do work as advertised without too much intrusive advertising or misdirection, but in my testing, none of the third party applications got close in terms of reliability to the real thing: HERE Maps, built into every Windows Phone.
So, you're out and about in an unfamiliar area and you've lost contact with a friend or family member. Or perhaps you know where you are but the person you're trying to contact doesn't know the area. Either way, you need a way to tell them where you are, preferably on a map and preferably with directions from their current location.
Here's what to do.
1. Start HERE Maps on your Windows Phone
2. Wait a few seconds whil your position is established then tap on the black address block.
If you can't see one, tap on the green dot for your position and a black address block will appear.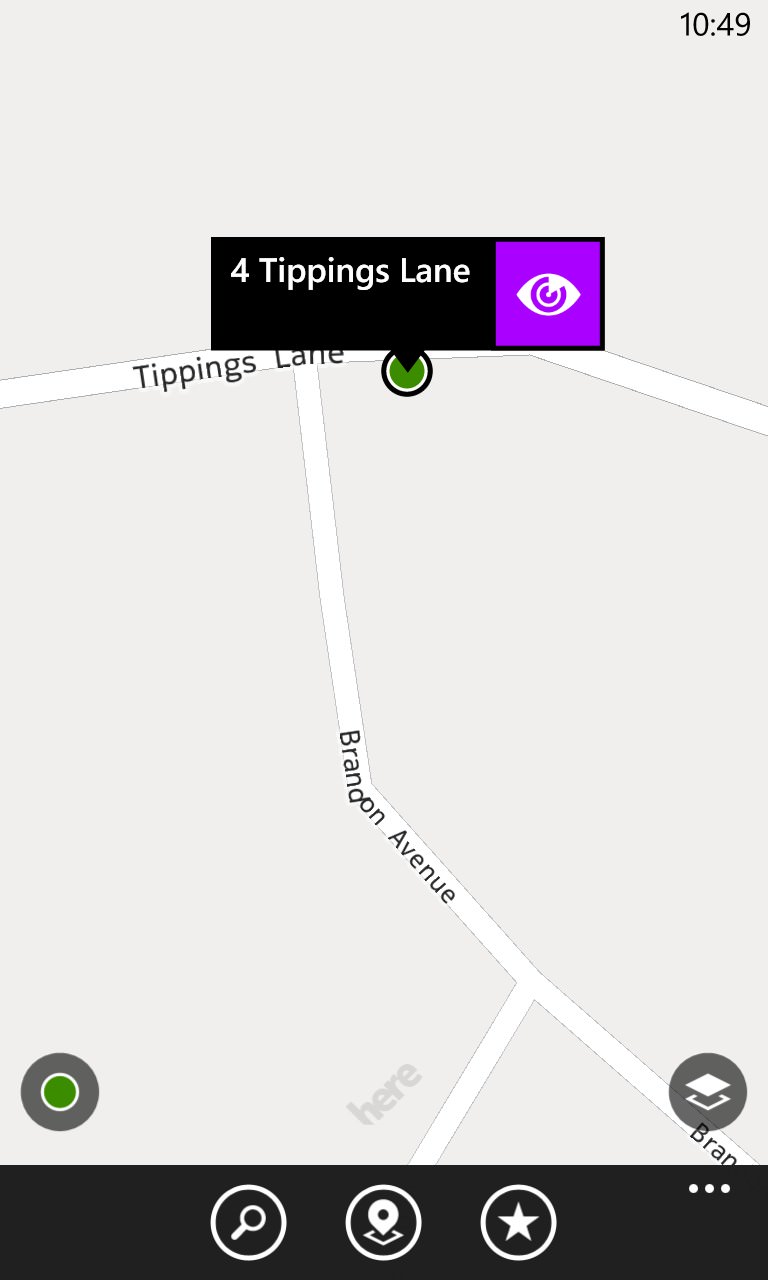 3. A details page for your current location will appear, with mini map, address and some tools below.
Tap on the middle one, 'Share'.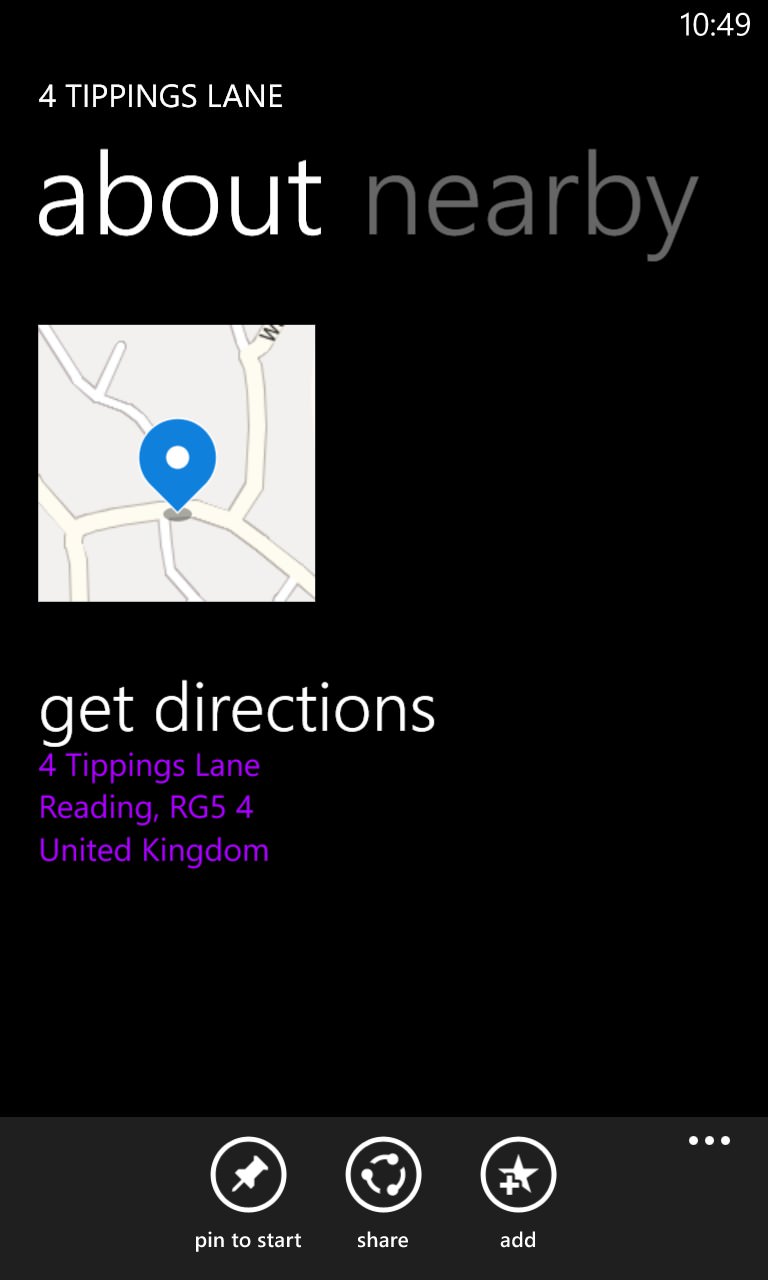 4. Tap on your chosen mechanism for getting the location to the other party.
Usually this would be SMS in a family or friend situation - if they're driving then they're unlikely to be checking their email!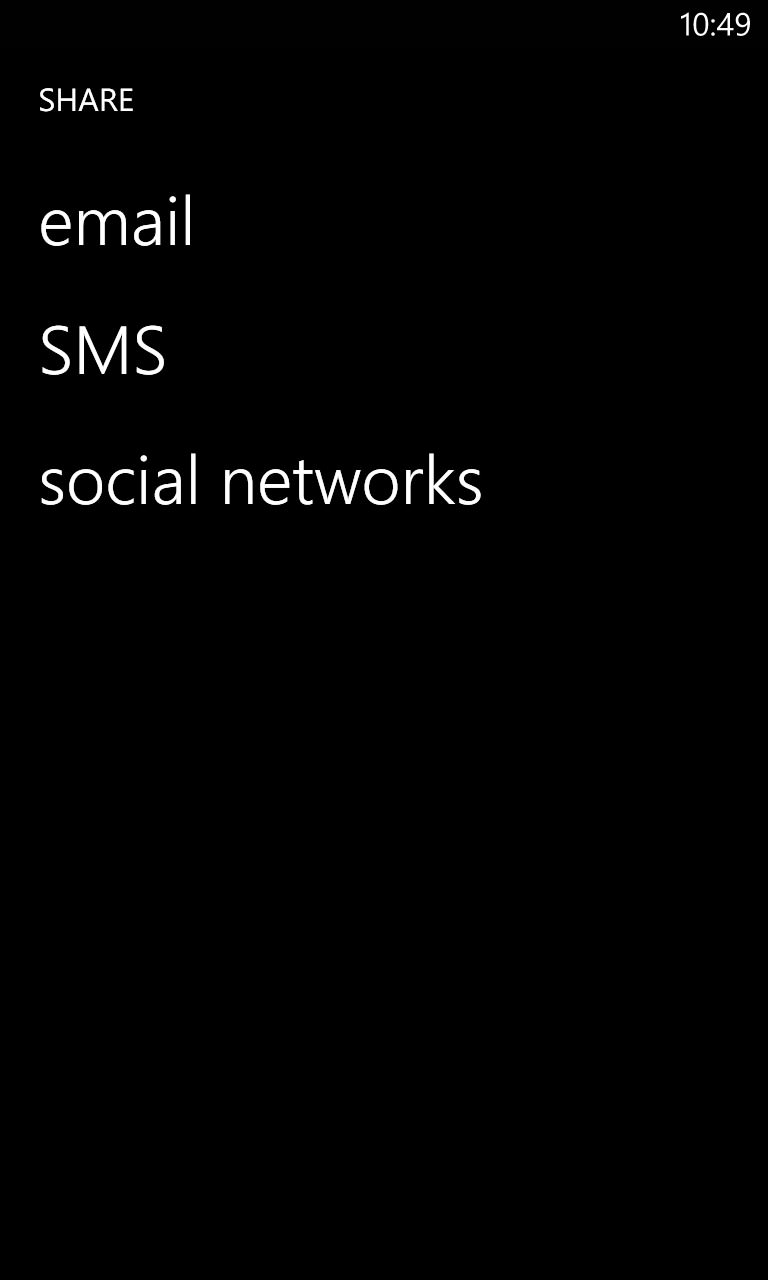 5. Type in the first few characters of the intended recipient's name and they'll get automatched from within your contacts.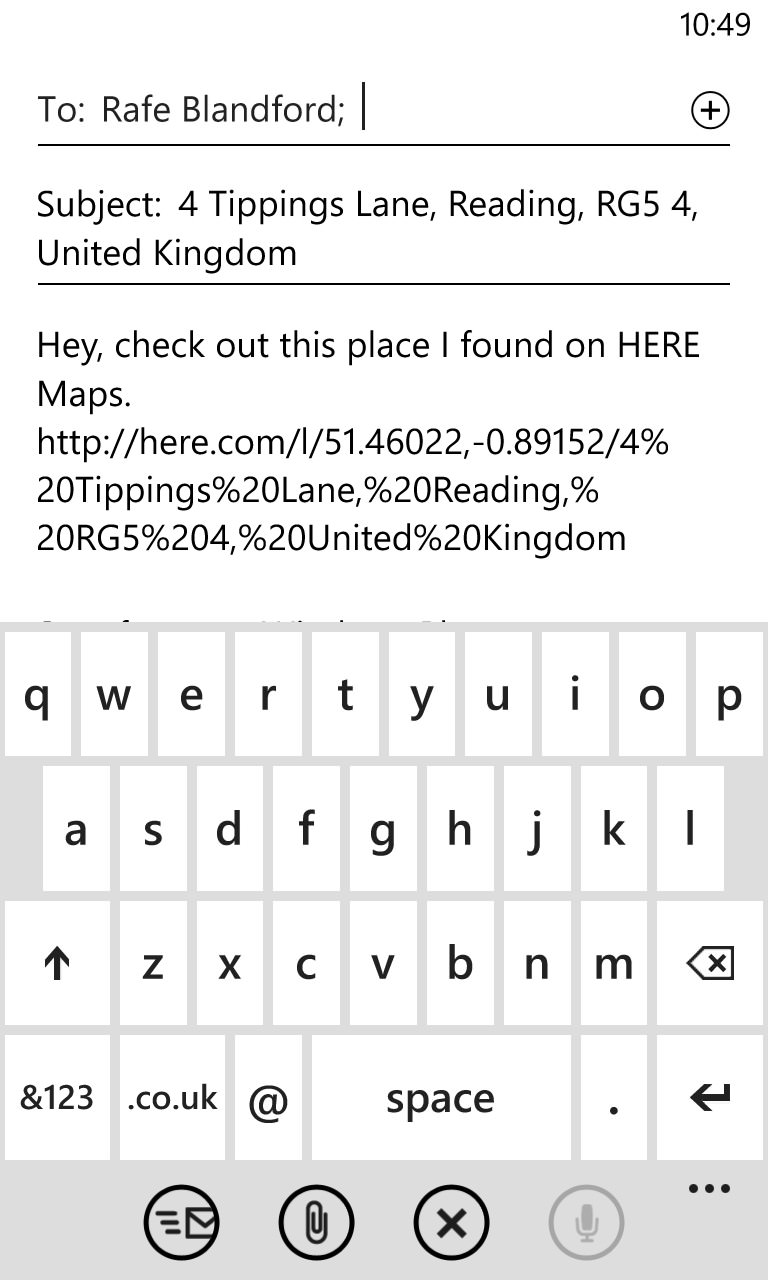 6. Customise the message below by tapping inside it and (probably) changing the first bit as appropriate to your relationship and need.
E.g. "I've stopped for lunch here" - leaving the address and coordinate data unaltered, of course.
7. Tap to send the message.
Here's what the received message will look like: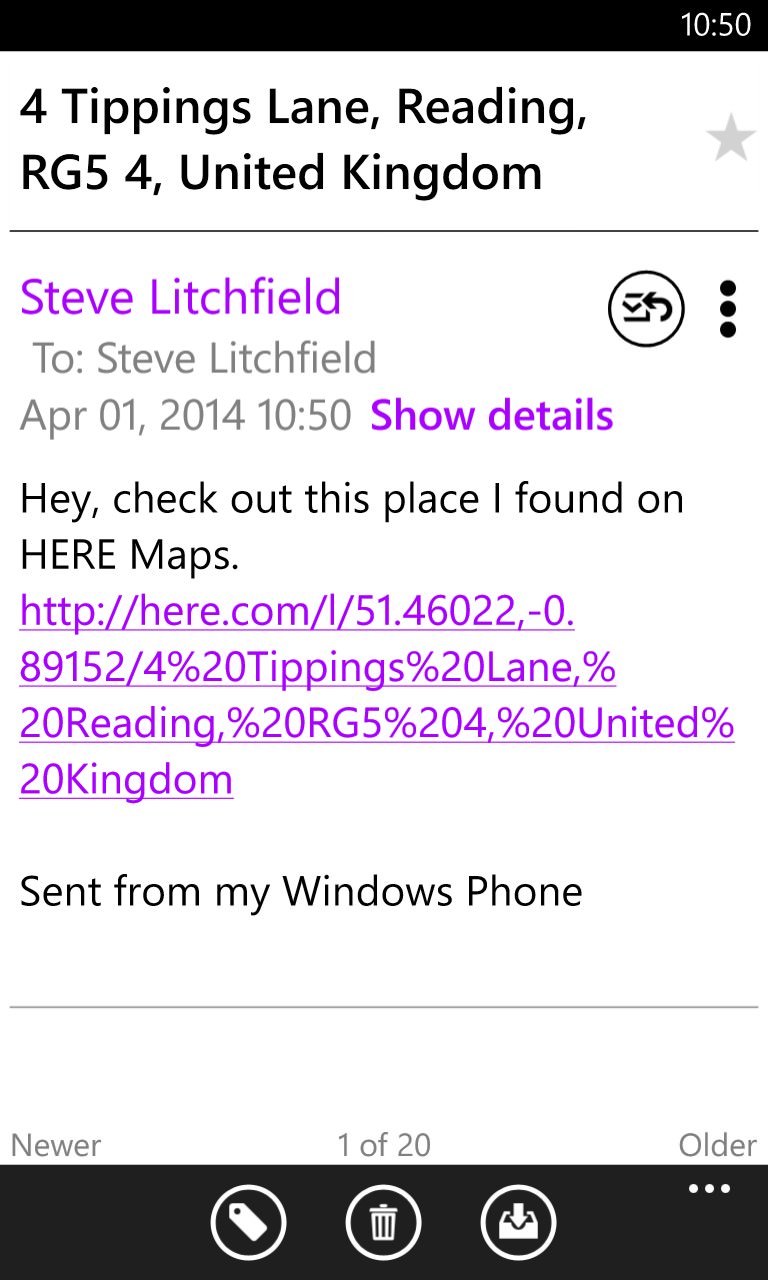 8. The recipient will pick up (by SMS or email) the message immediately and will see the hyperlink.
This is to Nokia's own HERE servers and, on non-Windows Phones, the web version of the specified location will appear, albeit with helpful directions from the recipient's current location, and so on. Here's what an Android user sees on their phone screen after tapping the link: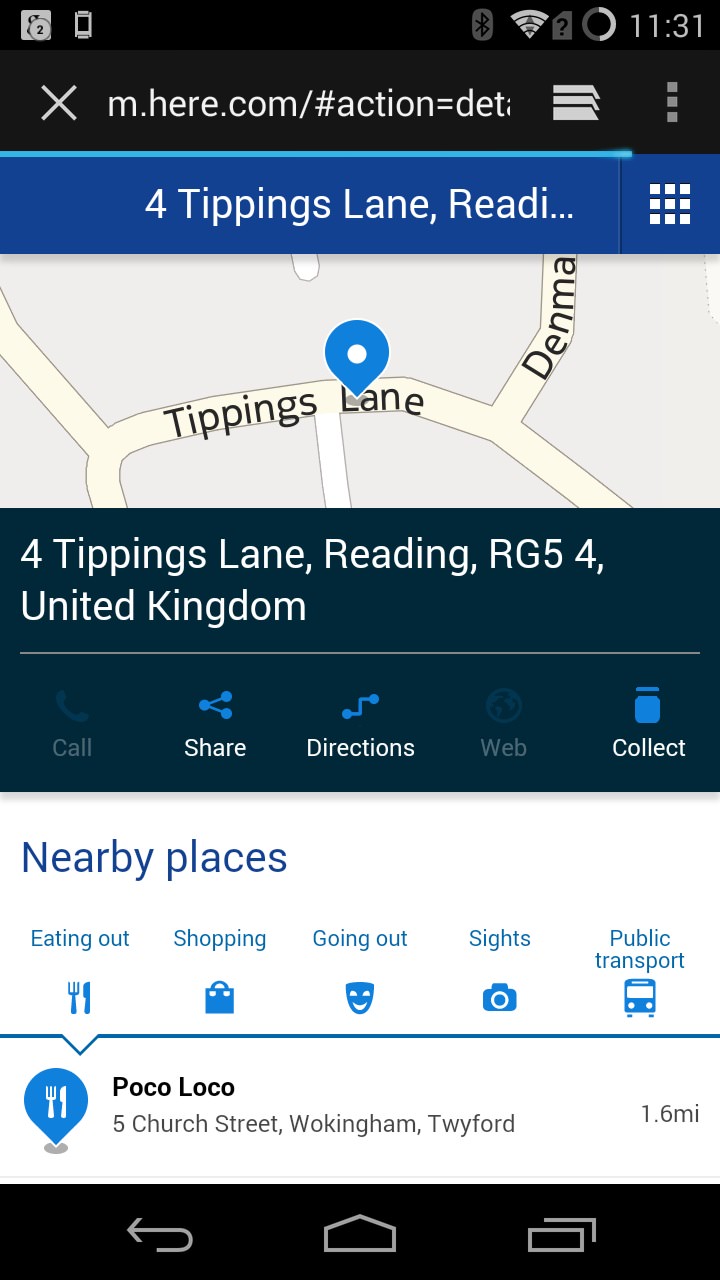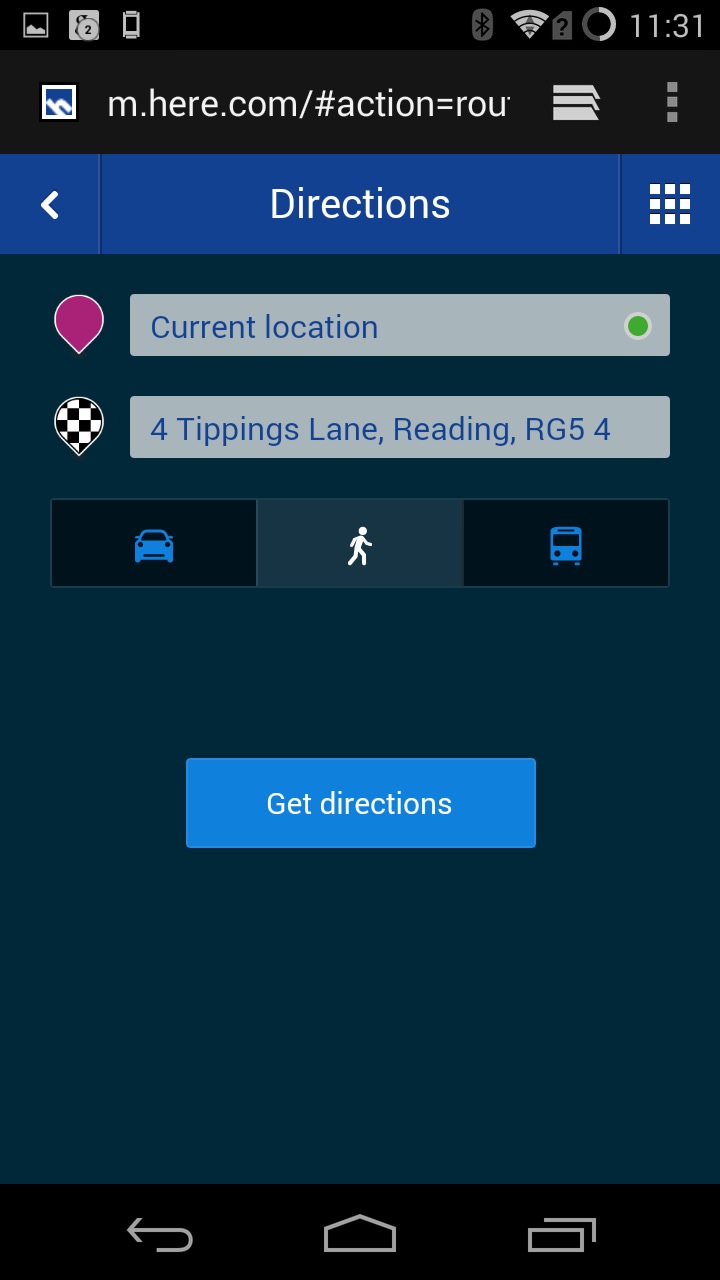 If the recipient is using a laptop or similar and Windows, Mac OS or Linux, then they'll get the larger screened HERE Maps experience: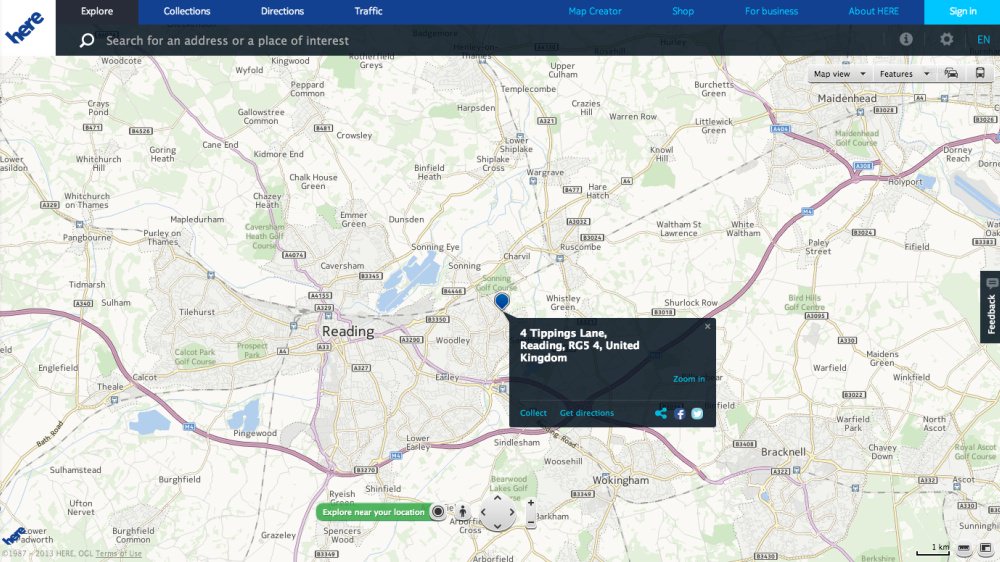 If the recipient has a Windows Phone too (quite likely, if it's a family member?) then they get the premium experience, with the HERE web site itself automatically kicking off their own HERE Maps application, preset to the right location and with the usual real time navigation options available in the interface. Perfect.
So all quite easy and seamless, on the whole, and - the best bit - neither party needs to have a specific application installed.