Essentially, .SRT (SubRip Text) subtitles are the most popular form of video subtitling on the Internet, with a plain text (.srt file) layout of timecodes and subtitle text that can be accessed in realtime by a suitable video player and displayed on top of the video playback.
In the example below, I'm using some home video created by reader Mayuri Mehrotra, and he kindly created a .SRT example file to go with it. You can fairly easily do the same for any of your own personal videos or see the bottom of this feature for a web site where you can get access to a vast store of public domain subtitle files.
1. Copy the .SRT file with the same 'name' (i.e. the bit before the file extension) as the associated video into the appropriate folder, usually 'Videos' on your microSD card.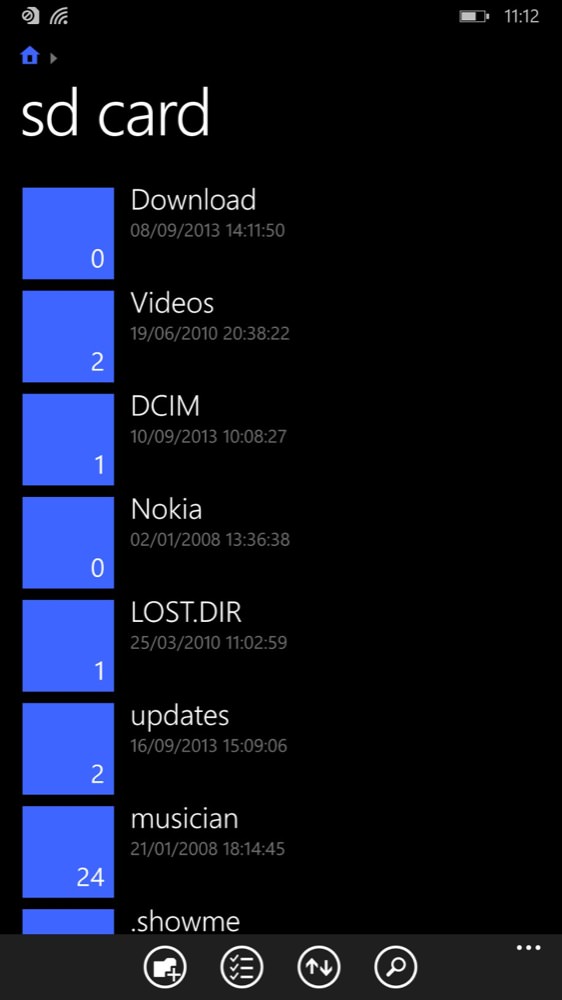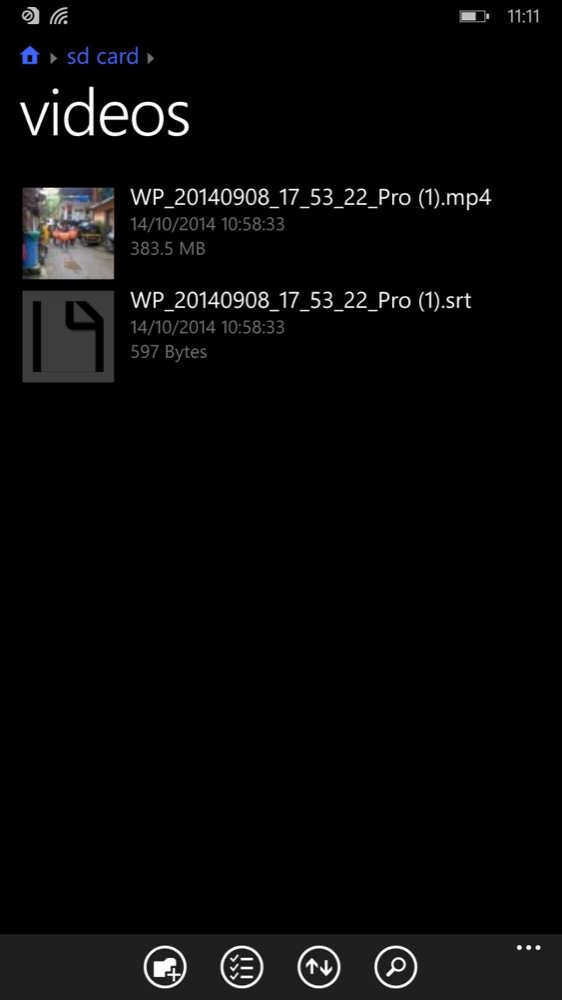 I achieved this by copying the files directly onto a card in a reader accessory on my desktop, but there are other techniques, e.g. through OneDrive or similar, or via a microUSB cable into a desktop/laptop. In theory, you can use Windows 7 or 8 to copy the file(s) into the 'Videos' folder in the internal system disk file set-up on 'sealed' devices like the Lumia 930 and 1020, but I couldn't get it to work. Comments welcome if you have more luck!
2. Start the video playing in Xbox Video as usual (you can grab the Video app here, if needed, in the Store).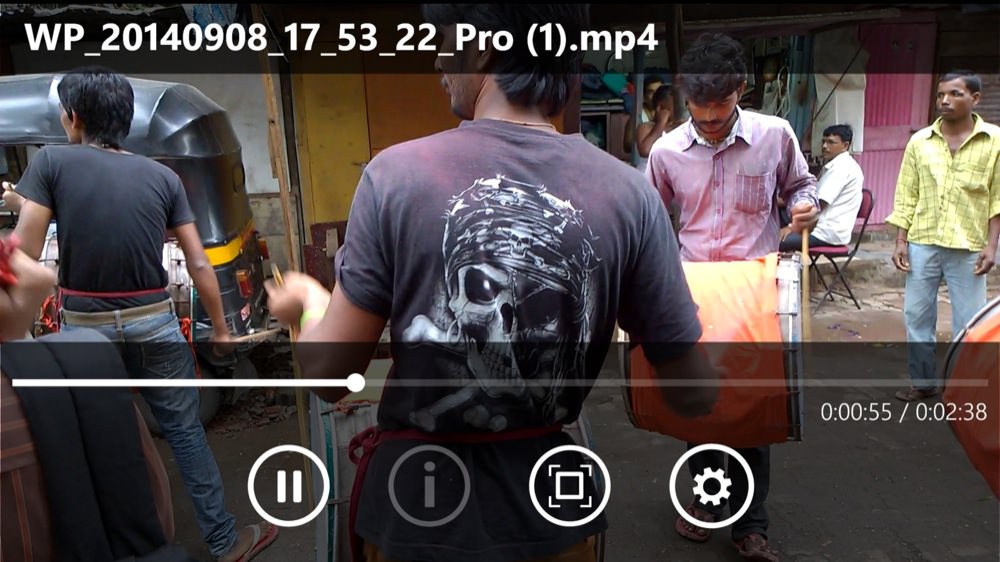 3. Tap the playback window to get the toolbar and tap on the gearwheel icon (Settings), to bring up the 'More' pop-up menu.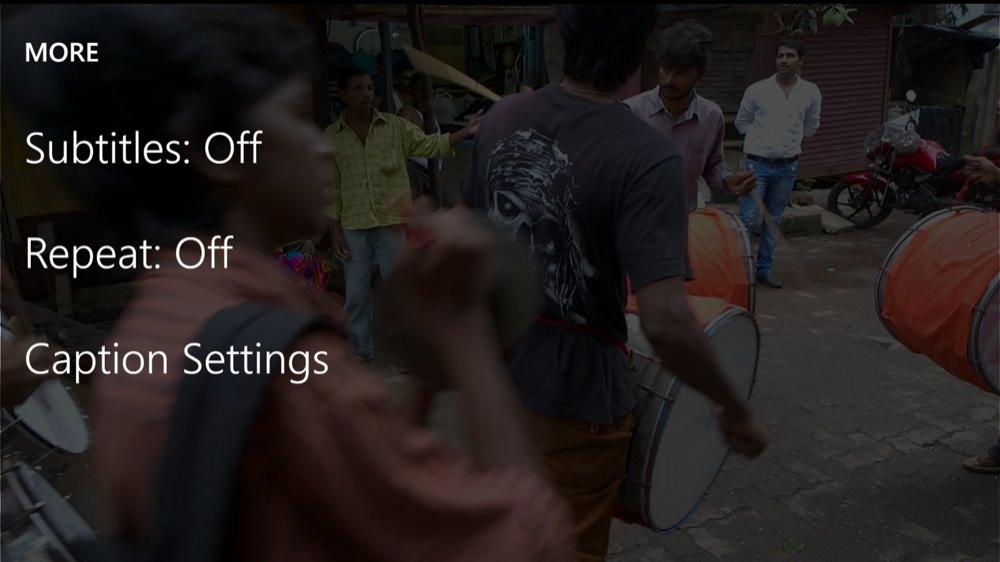 4. Tap on 'Subtitles: Off' and you should see your new subtitle track listed (e.g. here, simply, as 'Track 1', though of course you might have multiple tracks in practice).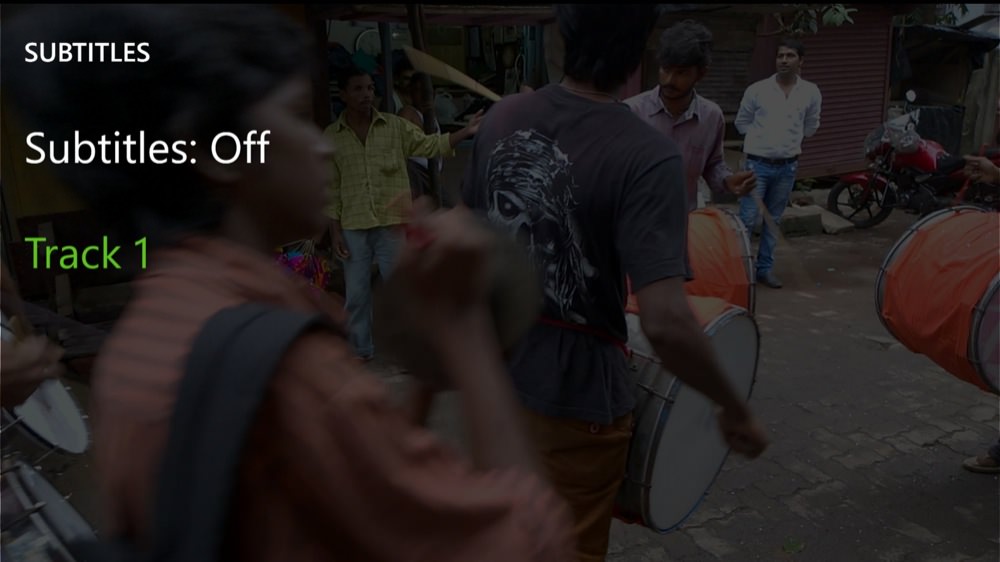 5. Tap to select the subtitle track and then tap 'back' a couple of times, to return to playback.
You should now be seeing subtitles overlaid on the playback window, near the bottom!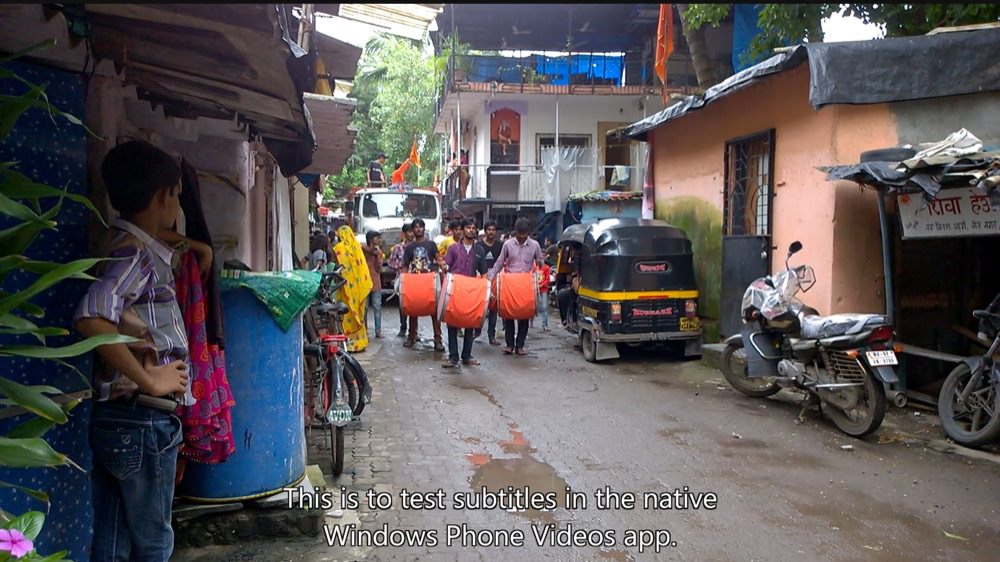 SRT files, making them and getting ready made subtitles
The subtitle files themselves are just plain text, and anyone proficient in a text editor will know what to do. Here are a few lines from a (Spanish) translated set of subtitles, in a text editor. Just caption number, time code range and the content itself....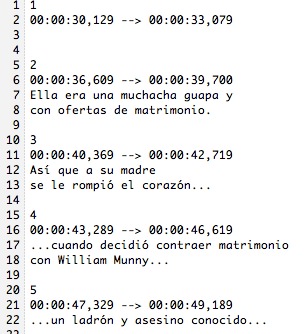 For personal videos (as in the main example above), it's easy enough to make your own .srt file, but for commercial movies, documentaries and other online video content other people will almost have certainly done the work for you.
Have a look at http://www.opensubtitles.org/ - search this and you'll probably find a match: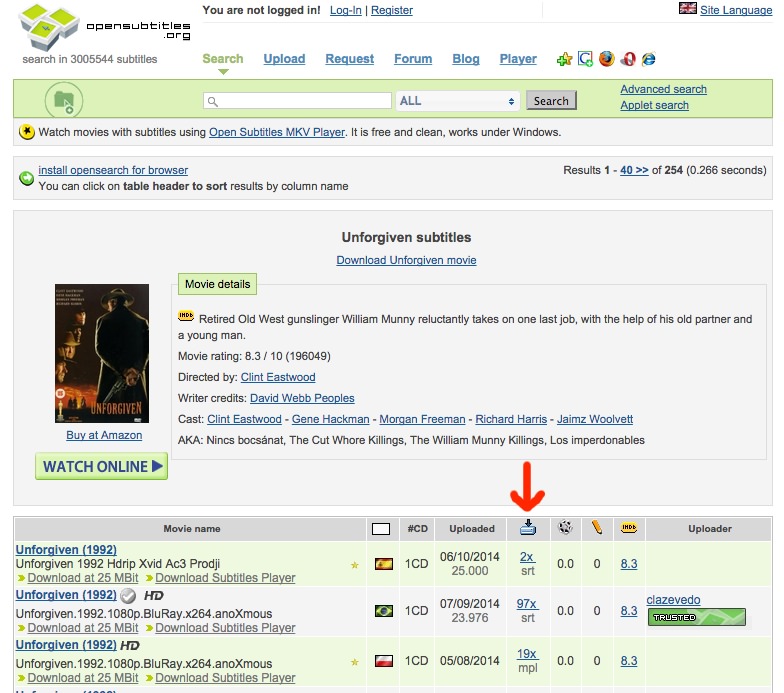 The subtitle downloads are arrowed above. A few words of warning though(!):
Some of the downloads in other columns lead to slightly less than legal sites and my own anti-virus popped up warnings of drive-by malware. So don't be tempted to use opensubtitles as a source of movies in the first place!

Talking of which, where you get your MP4s and M4Vs and so on is up to you and none of my business. Rips from DVDs, rips from YouTube, genuinely free videos, there's a lot of content out there and the legalities and use are entirely up to you!
______________
Hopefully all this has got you thinking, anyway. If you always wondered how to get subtitles onto Windows Phone then now you know!