The problem, ultimately, is that Outlook Mail runs amok with a Lumia's battery, at least if it decides that it needs to. You see, the nature of your phone's connection to mail servers changes algorithmically, according to how much email you get and how often you check it, i.e. 'based on my useage'. There's a formula built into Outlook and at some point this kicks in and decides that it needs to keep a near-constant connection with the mail server - from the comments below it seems that (naturally) Microsoft Exchange is fine with this, but from my evidence here it seems that IMAP connections - especially Google and Gmail - most certainly aren't!
Let me talk you through the evidence and solution: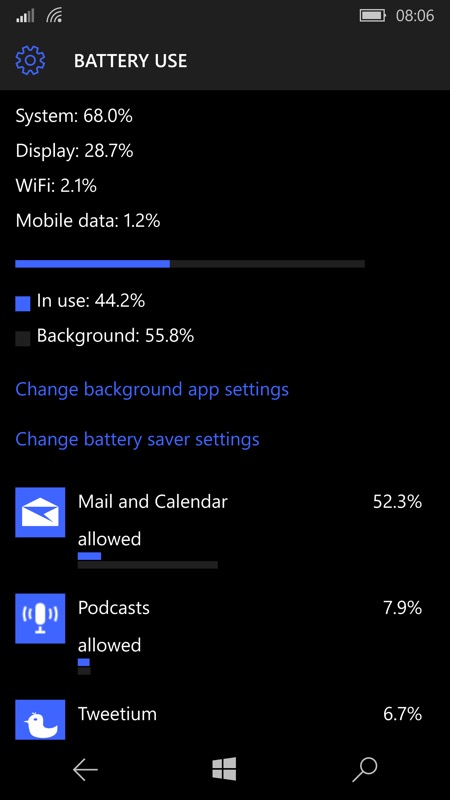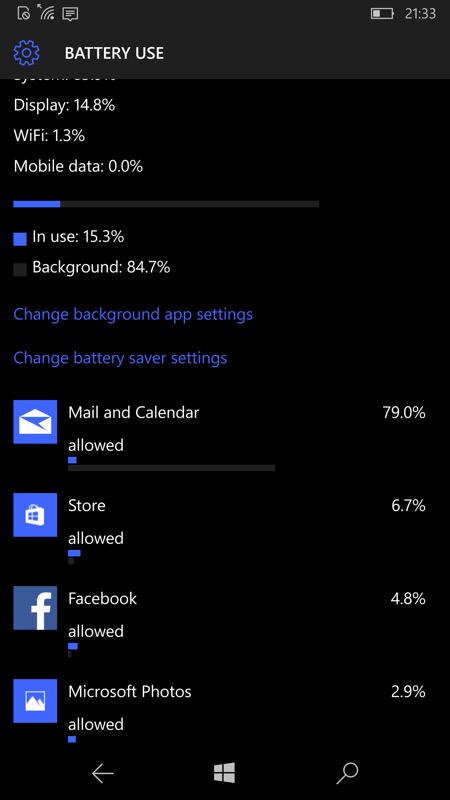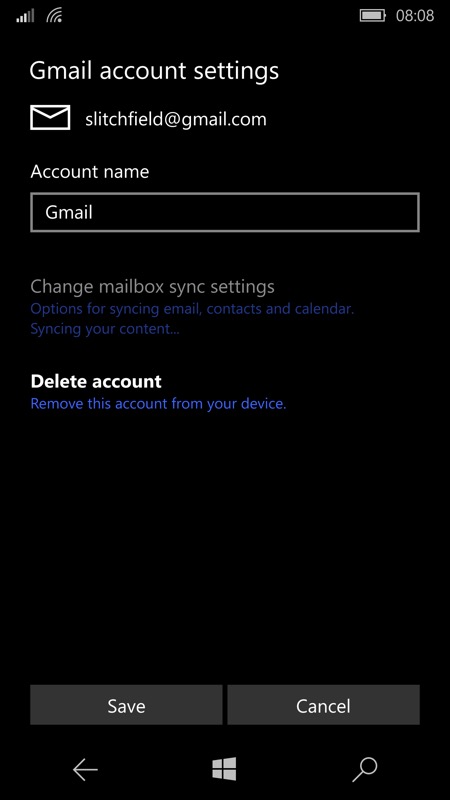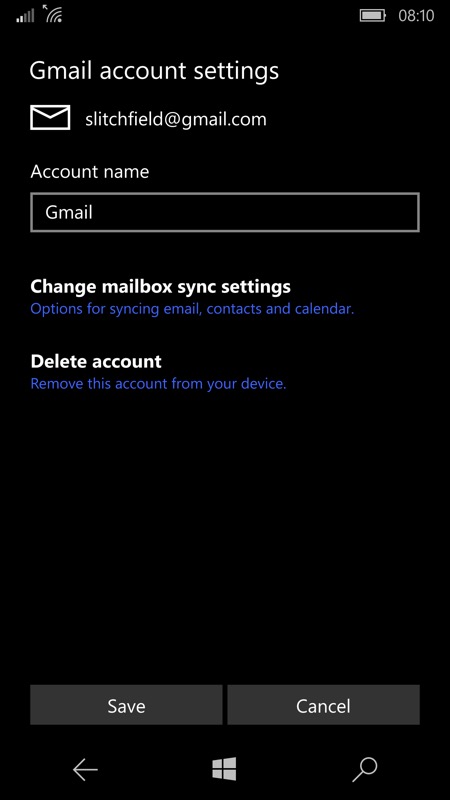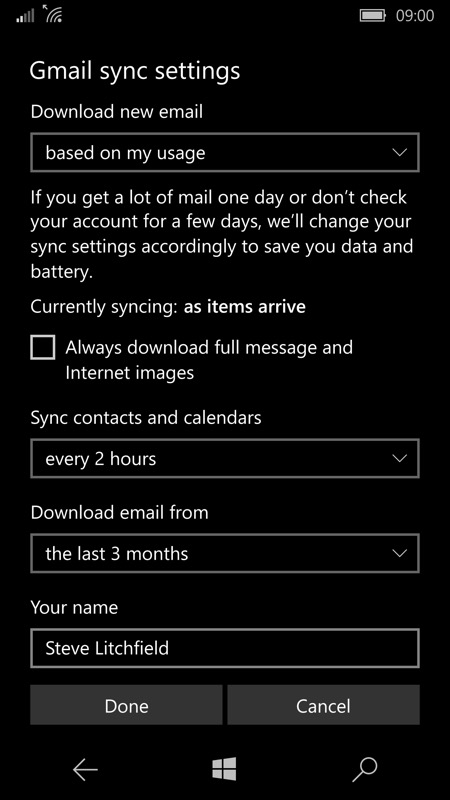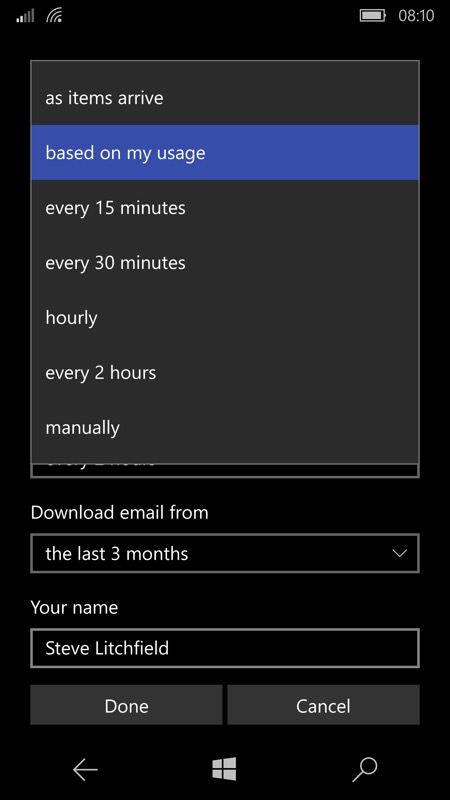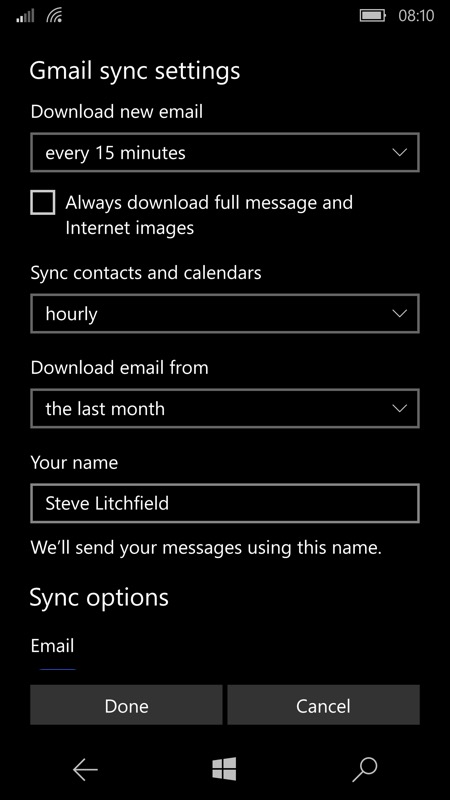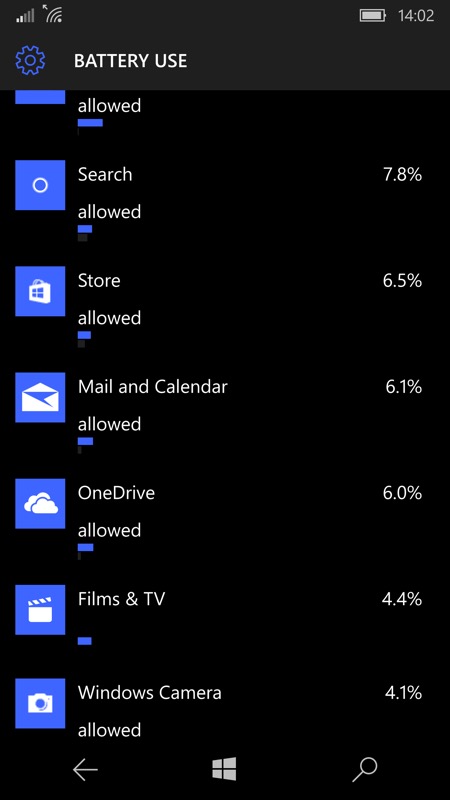 With Outlook misbehaving so badly*, it's not surprising that I was in the 'dead by tea-time' camp with my Lumia 950 and 950 XL. With the setting switched to '15 minutes', I went through a full day with the 950 as my main smartphone and still had 25% left at 10pm, a vast improvement!
* technically, it was trying to help, by giving me 'instant' email access to my Gmail - but the downside was just too severe!
Of course, even with Outlook set to sync email every 15 minutes, you can still sync manually to the likes of Gmail by tapping on the bottom-of-screen control, so I'd recommend this setting unreservedly to anyone else suffering from poor battery life under Windows 10 Mobile.