He was inspired by this piece from Surface Phone Italia:
After showing you how Paint 3D works on Windows 10 Mobile, it's time to give you the chance to try it on your smartphone.

As you well know, the application is taking the place of the dear old Paint landed since the early editions of Windows; the new version allows you to perform many more operations in both 2D and 3D and, despite being in effect a UWP, unfortunately only available for PC and tablet .

But thanks to the developer Isaias Leos, you can finally install it on devices with onboard Windows 10 Mobile Creators Update or Feature 2. Before reading the small and simple guide, we would like to underline that it is not an official procedure and, therefore, the app is not very optimized for touchscreen use and has some performance issues on mid-range and low-end smartphones .Moreover, even if with a minimum probability, it could cause problems to the software, in this case Isaias and the Surface Phone Italia team are relieved of any kind of responsibility. Having said that we can finally start:

Go to the system settings, go to Update and security> For developers and activate the "developer mode"

Now click on the certificate and install it

Then also install the appx.

Wait a few minutes and Paint 3D will be on the list of all applications.
And with that in mind, here's Arpolend:
I've recently thought of using my Lumia as a PC, so I tried to find a replacement for as many apps as possible that I use on my Surface. And after some time I've realised that through all these years of using Windows phones there hasn't been anything like Paint on it! Yes, yes I know about Fresh Paint, it's even made by Microsoft itself, but nevertheless it lacks almost all features which I as non-professional tend to use. So what do we have to paint with? Why not try to install Paint 3D itself? I've searched for it and now it's here after just 5 minutes on my phone!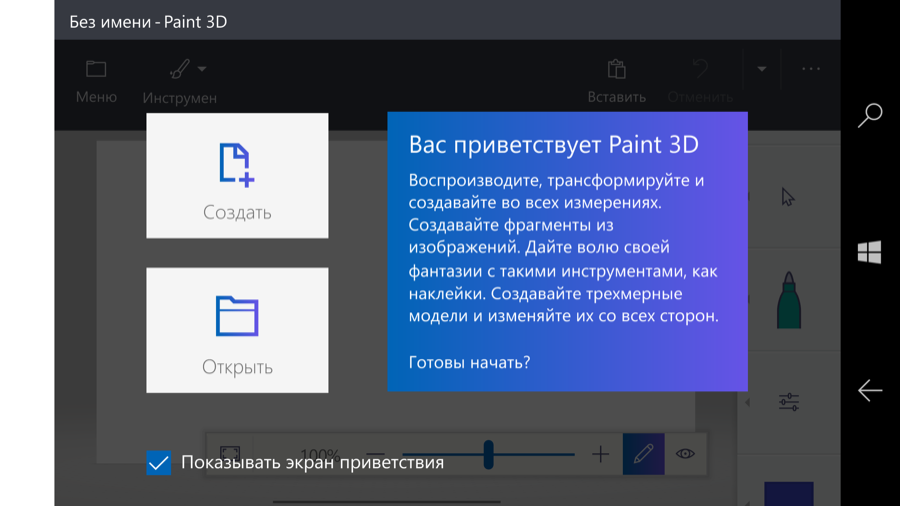 The installing procedure is as usual: you get an archive with a certificate and an .appx file. First install the certificate and then the .appx. Try to find the right version (as on screenshot below), I've tried several builds and this was the most stable.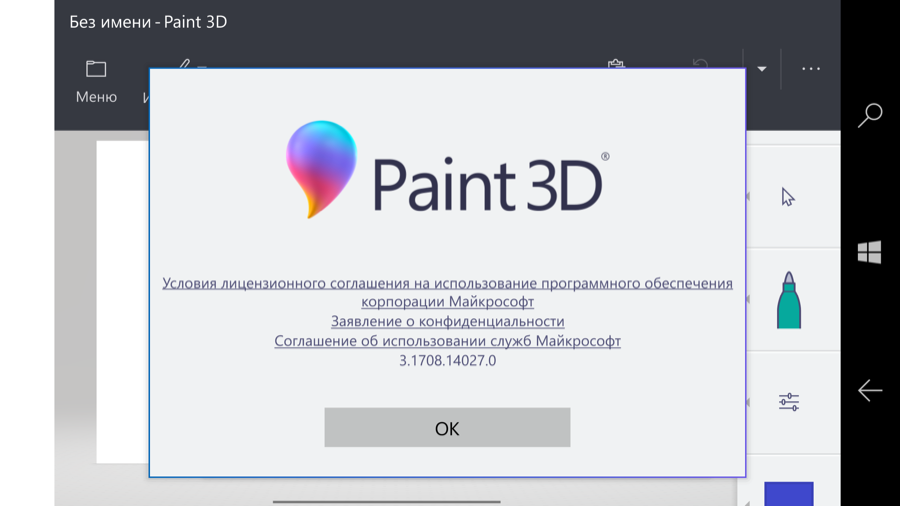 Although it's working just fine, there are some noticeable problems. You'll see the first one right after starting the app: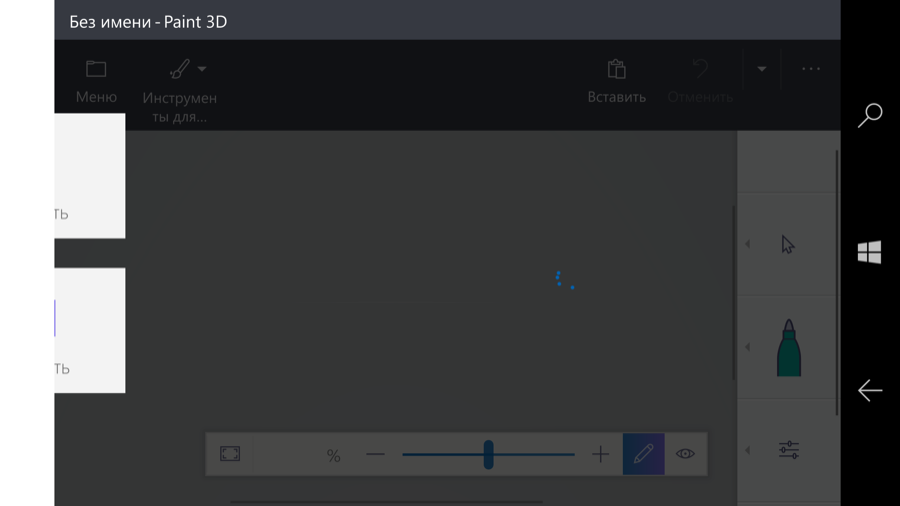 It stays so for about one second and then you finally can draw and even create some basic (or not if you can use it better than me) 3d models!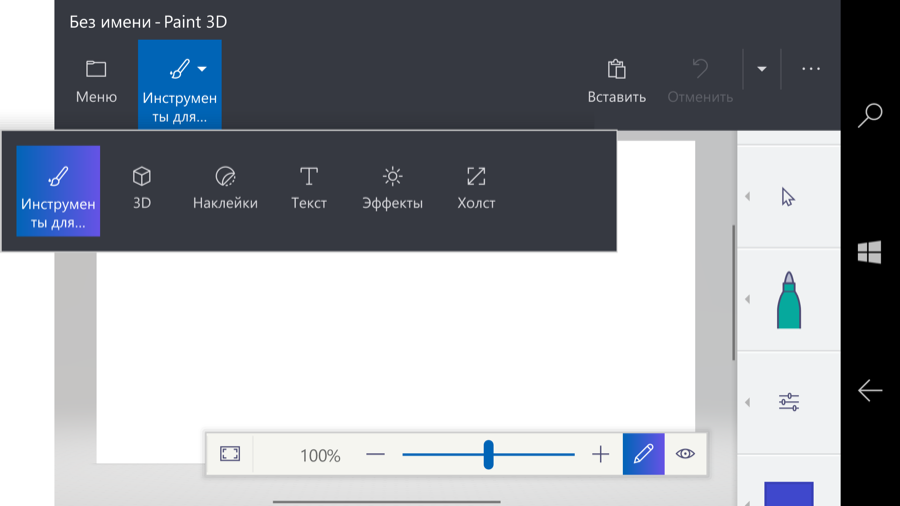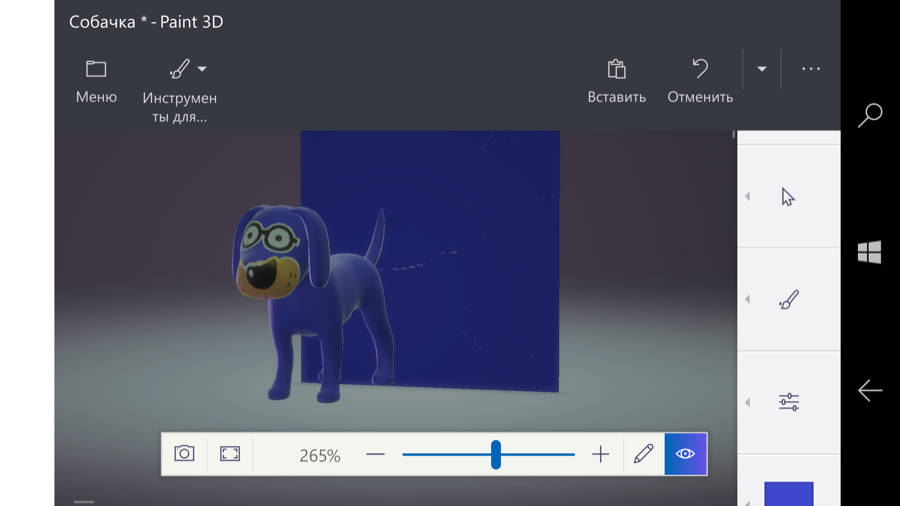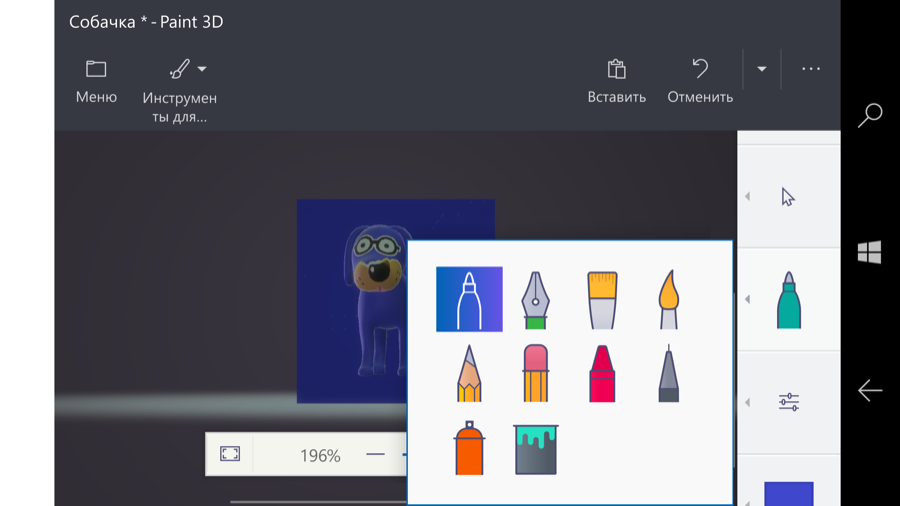 Another problem is a short delay when using some complex 2d tools (big brushes usually). But it's really strange that it doesn't appear to to do so with any of the 3d controls! All other things are working just as expected… except for the back navigation control. As always with unofficial/leaked Apps, the back button doesn't work (well, it does, but in addition to its normal function it brings you to the Start screen, so I ended avoiding it for the most of time, just think, whether you are sure, before you open the main menu).
The most exciting thing that I expected from Paint 3D is saving my creations, and here it impressed me again. Just think of saving files in every format, from .bmp to .gif to .tiff, on your phone!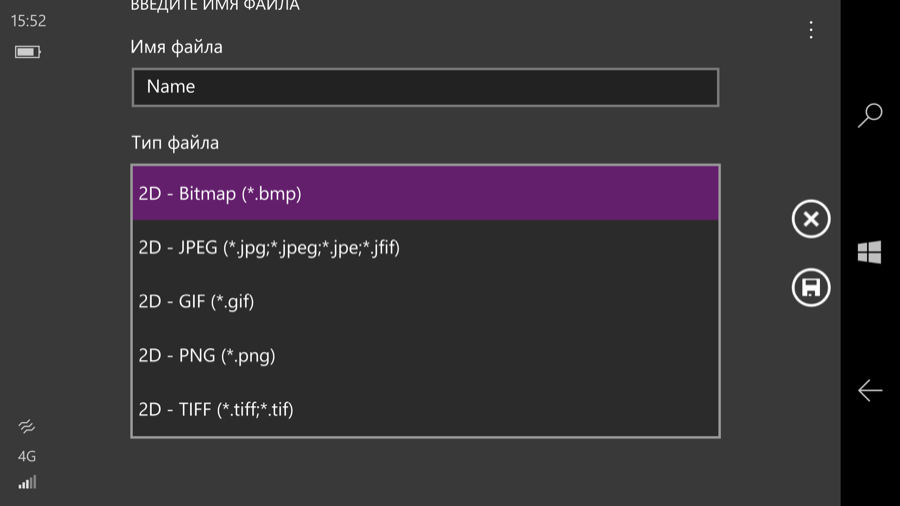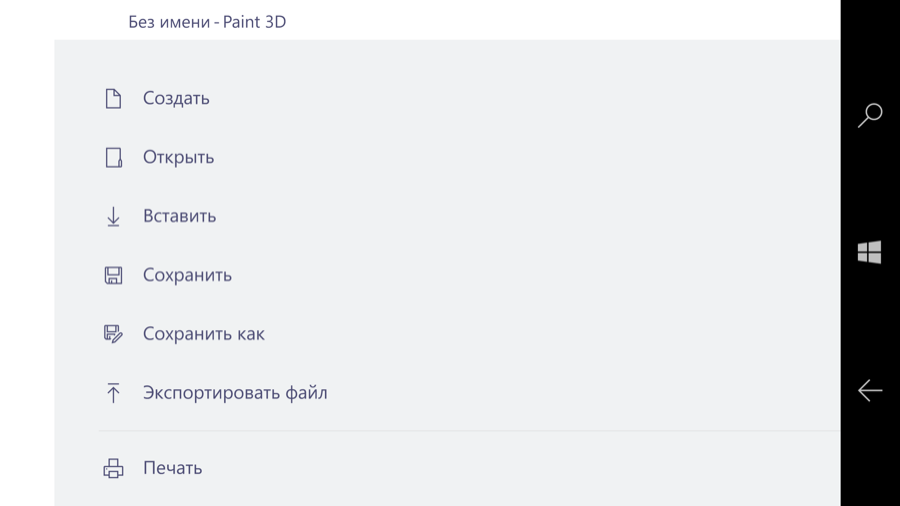 Thanks, Arpolend. Next time, though, please do grab English for your phone first, so that more people can understand your screenshots!
PS. See also my (slightly more mainstream) look at using Paint 3D and View 3D on Surface Pro and Windows 10 Mobile...