I realise that Microsoft has been adding to and reorganising Windows 10's Emoji system as recently as August in getting the Fall Creators Update up to steam. But regardless of branch (anyone have a phone still on the old 2016 Anniversary Update to check?), did you know that Windows 10 Mobile's keyboard can intelligently match what you type with the vast selection of emojis on offer?
This mainly applies when messaging people, of course, whether in SMS, Unigram, Whatsapp, or similar.
[By chance, I've done the screenshots using a text field in Skype, which is ironic - as a commenter points out - since Skype UWP for Windows 10 has been broken in terms of passing on these emoji for a while! - still you get the idea. Just don't use this IN Skype!]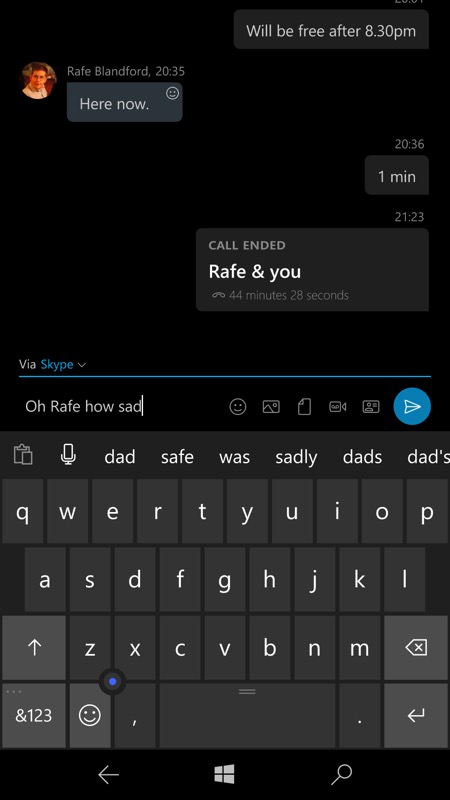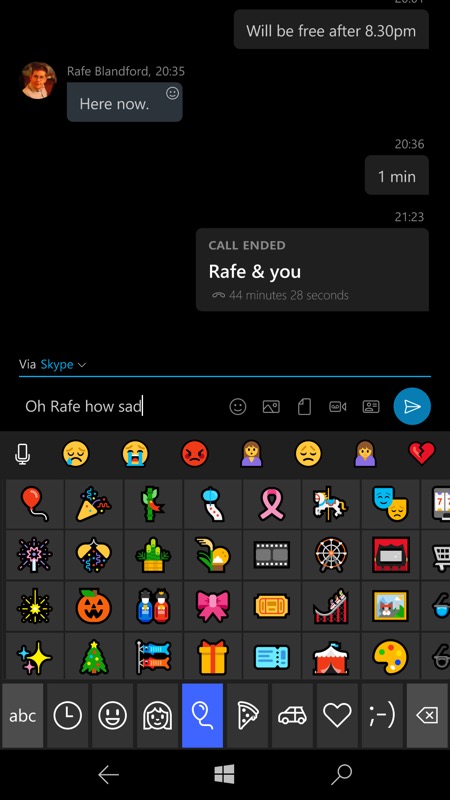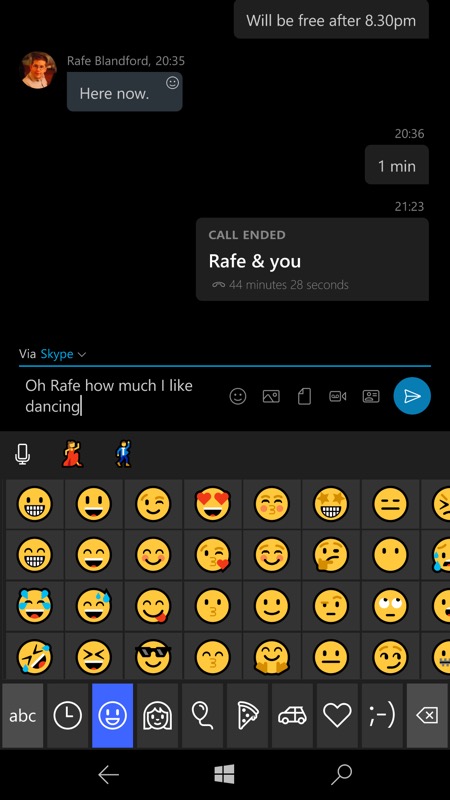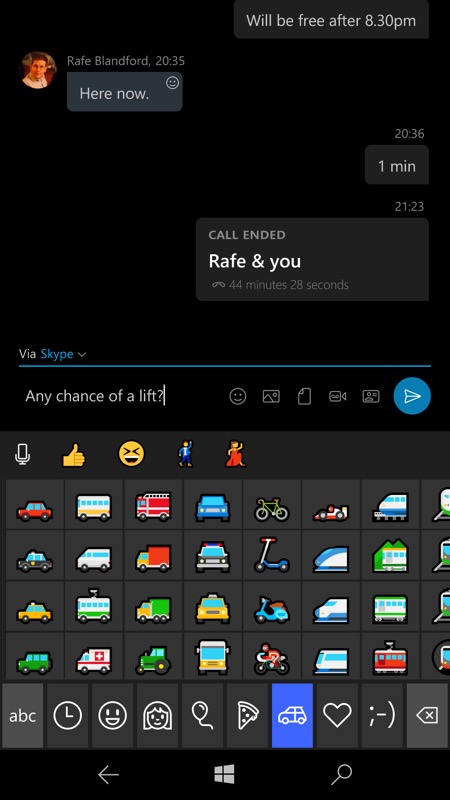 What about you? Do you use this feature of Windows 10 Mobile's keyboard? Are you appalled that yours truly didn't know about it, or was this news to you too?!