Julian writes:
"It may seem like the Microsoft Display Dock and Continuum have gone the way of VR headsets and 3D TVs. But maybe not quite - see what you think of my notes and photos below!
You've possibly got the BT Sport app on your phone - it's part of your mobile deal from EE, for example. But it's titchy. The phone screen that is. Ideally, it would be great to get the BT Sport app running on your TV or PC monitor – on a bigger screen.
Time, therefore, to dust down your Display Dock (HD-500) that you probably got free with your Lumia 950/950XL in that Microsoft fire sale a few years ago: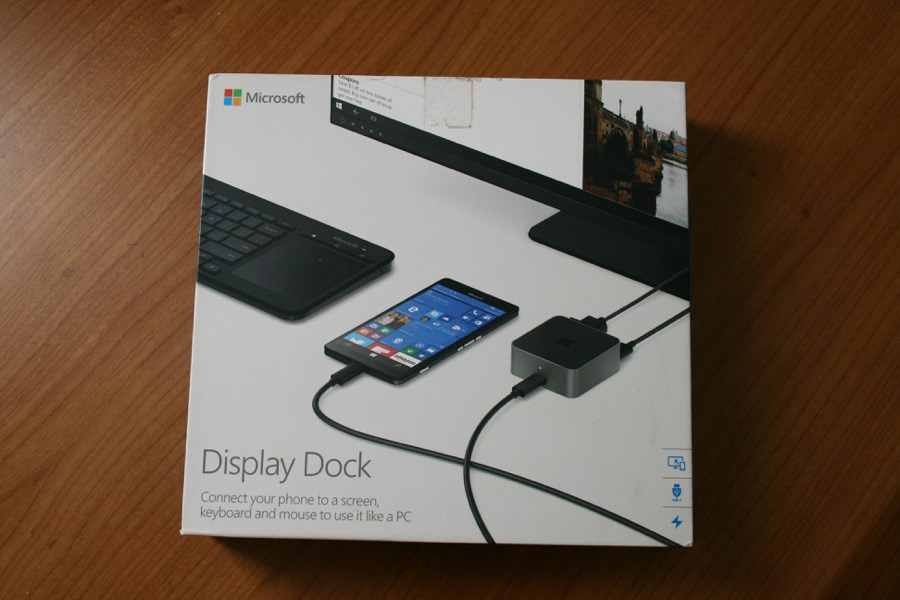 Here's how to do it.
Required: A Microsoft display dock and its supplied cables and charger plus an HDMI cable for connecting to a TV (or an HDMI to VGA adapter or HDMI to DVI adapter for your PC monitor if said monitor doesn't have an HDMI port).
(Note: Another option is to use a Microsoft wireless adapter for your Miracast-enabled Windows phone. That's about £40. So if you don't have a Display Dock, get one for £20 on eBay or £30 on Amazon UK – much cheaper! Plus it's better - the Display Dock runs at 60fps whilst the wireless dongle only runs at 30fps - or less. And you get all the charging/power benefits!)
First, untangle your Display Dock, USB Type C cable, spare USB charger and other cables from your man drawer. It'll probably take a while. Then…
1: Connect the Lumia 950/XL (or Alcatel IDOL 4 Pro or ELite x3) to the dock with the USB Type C cable, connect the dock to a power source using your USB Type C charger and connect the HDMI lead to the dock and the TV or monitor (using an adapter if there isn't an HDMI socket available on the monitor):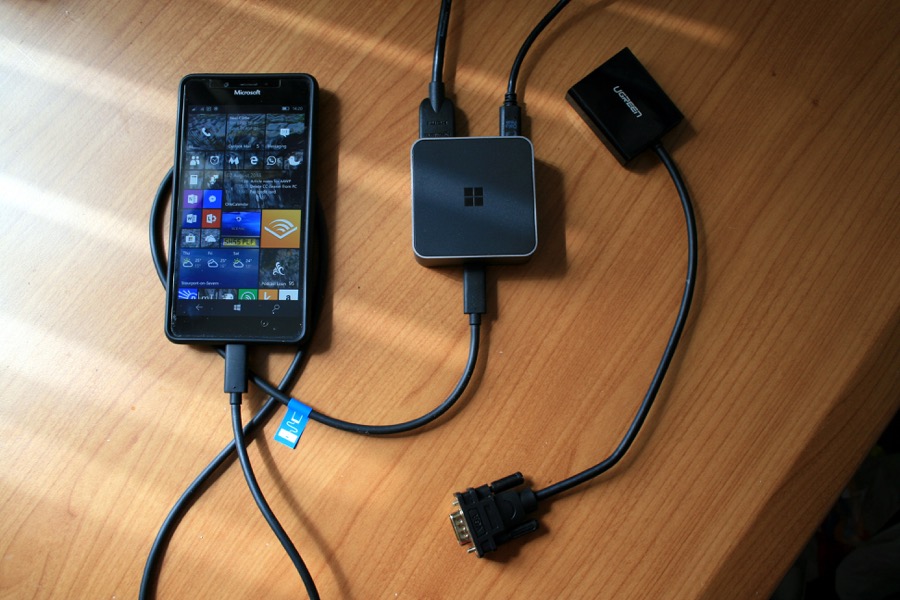 2: The TV screen now looks like this. Hello desktop: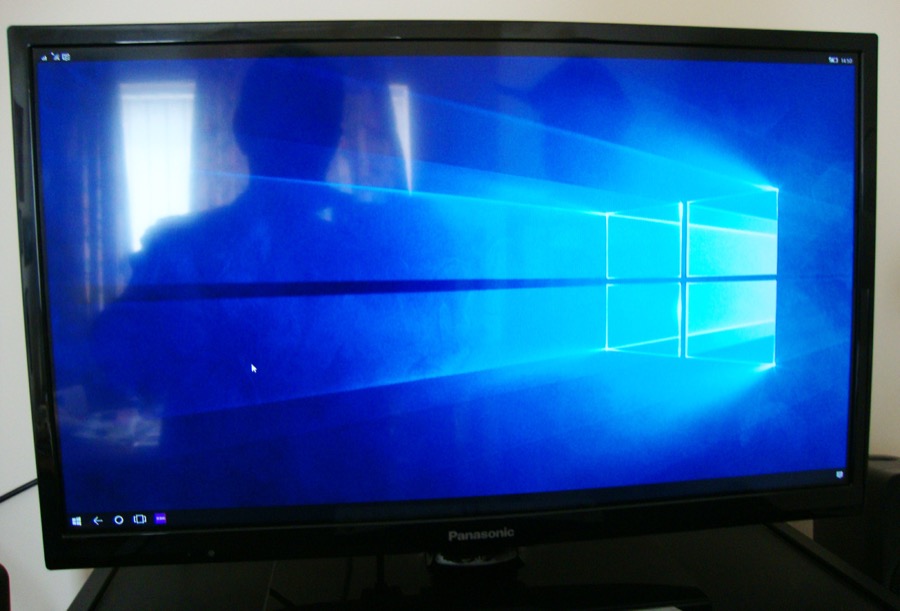 3: And the phone now looks like this. Hello mouse track pad!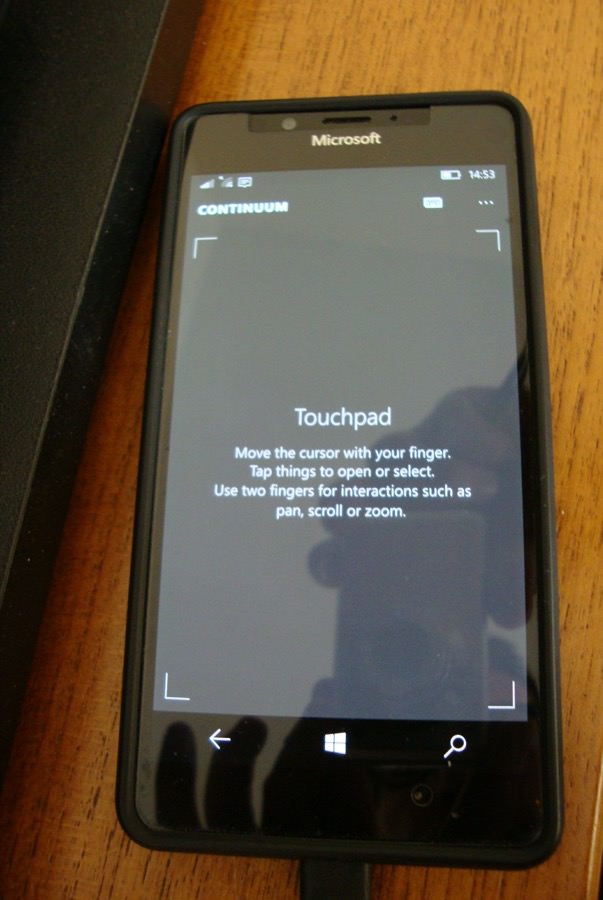 (Alternatively, you can connect a keyboard and mouse as well to the Dock – and you can then still use your phone for calls, texts etc without disrupting anything on the bigger screen)
4: Move the cursor to the Windows icon bottom left, select and up comes your phone's Start screen: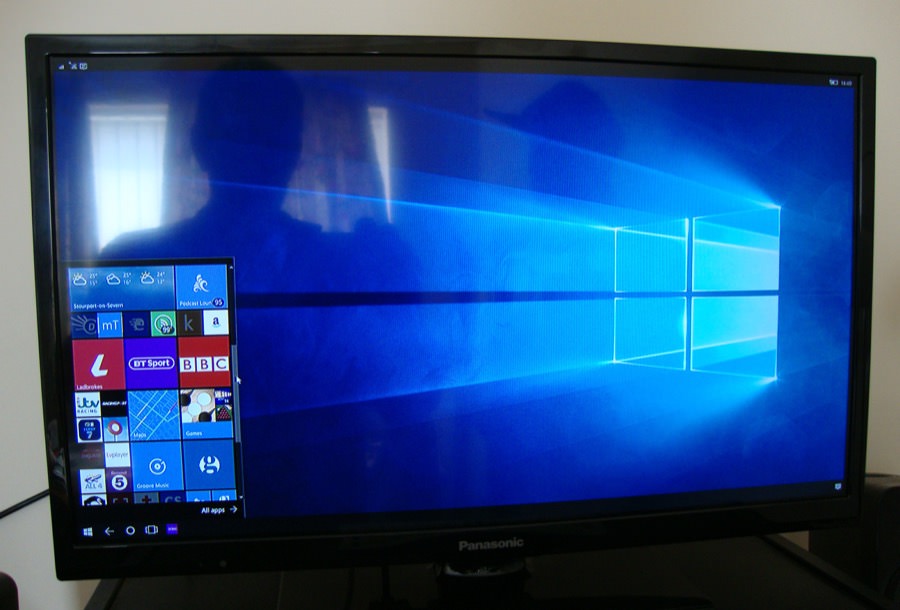 5: Choose (in this case) the BT Sport app from here or do it via all apps: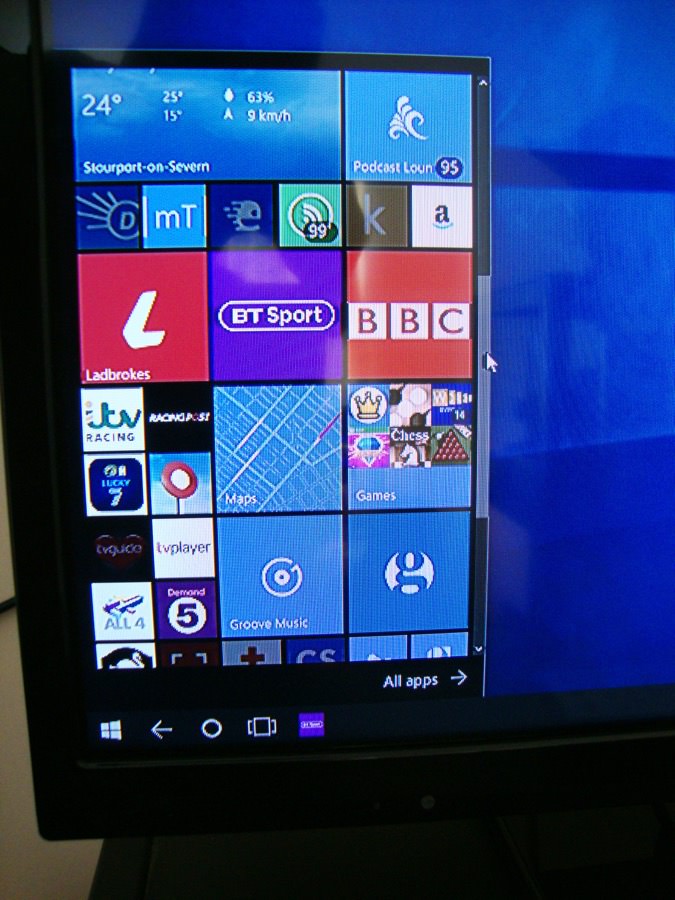 6: From the onscreen BT Sport TV schedule, choose what you wish to watch: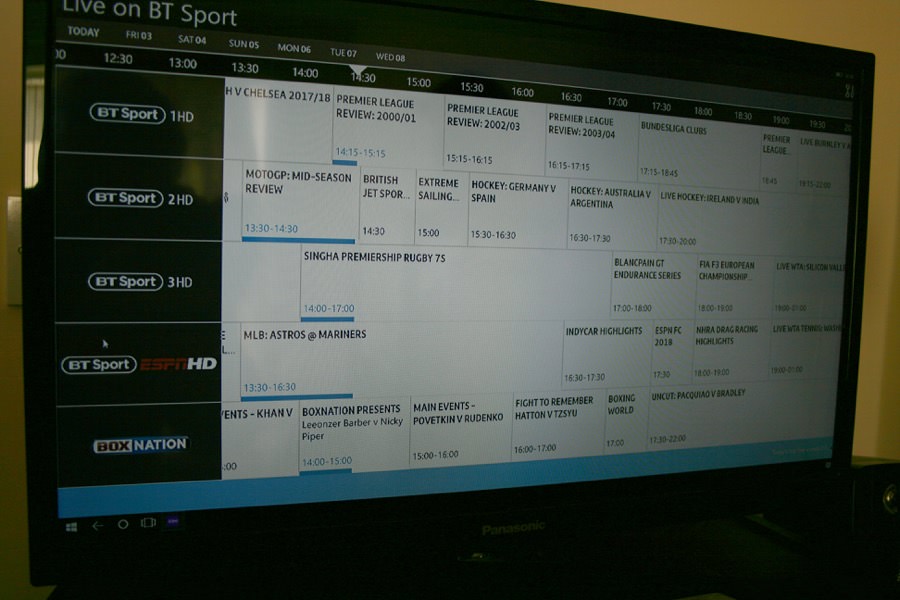 7: And - hey presto! BT Sport on a TV or monitor, from your phone. At last, you can see the ball/boat/puck etc!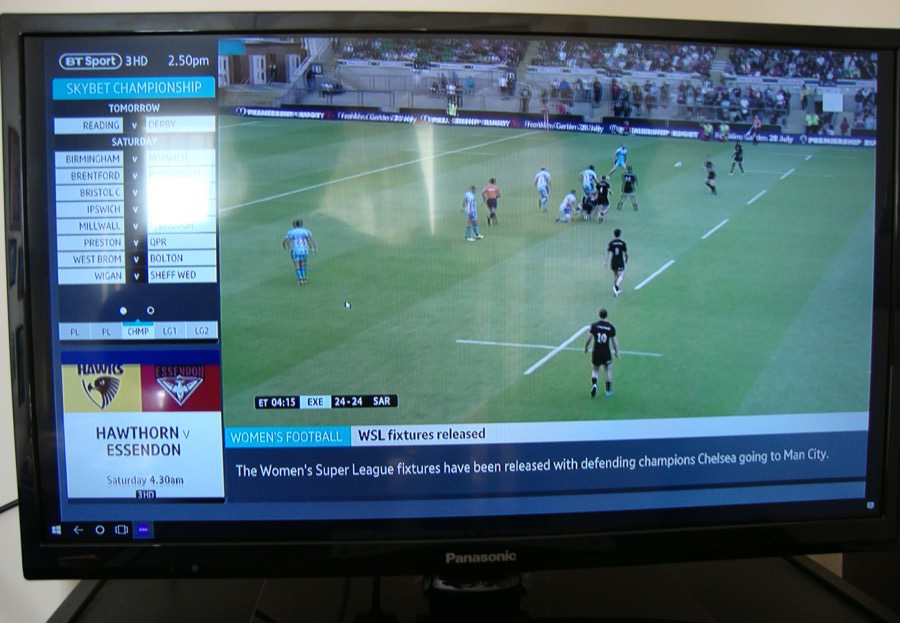 _________
Thanks Julian! A timely reminder of how much Windows 10 Mobile and Continuum can do!