Here's the link to click/tap on for the world-wide tracker:
And here's the link to use for the UK-only COVID-19 tracker:
The underlying data is from the same source, but the idea here is that web licensees of the CSS engine can set up themes and geographical focus for embedding into their own sites. This being AAWP and being based in the UK, having a UK-centric 'view' seemed appropriate.
[NOTE: at the time of writing, understandably, this online database is under very heavy load, so be patient. And you might have to try reloading the page(s) at a quieter time of day.]
But first the world view: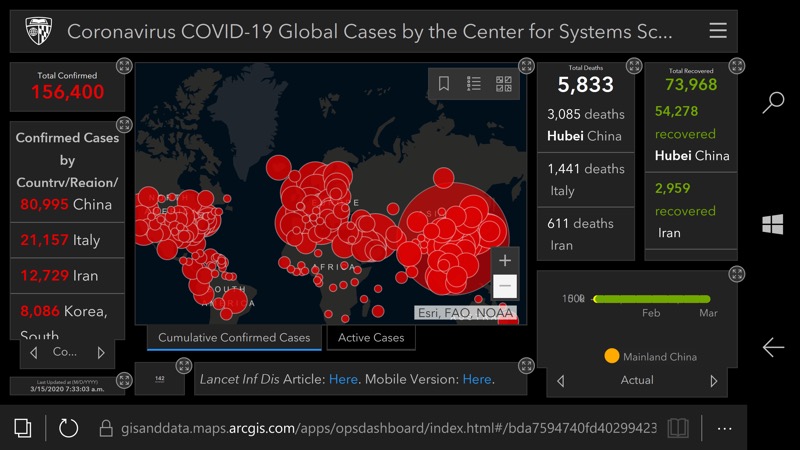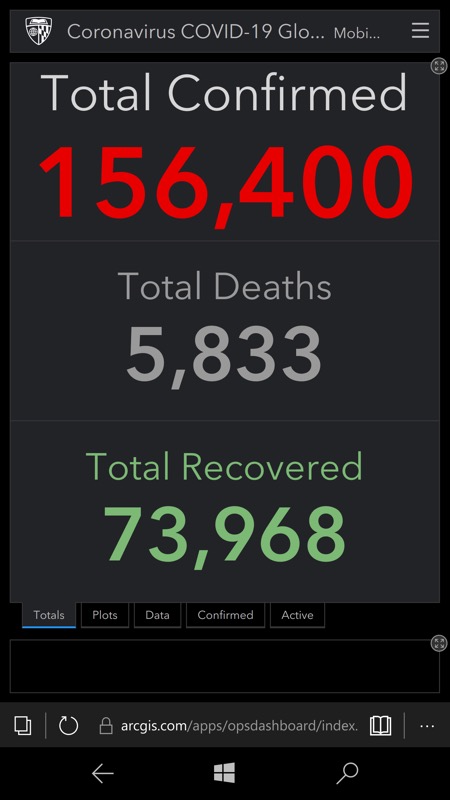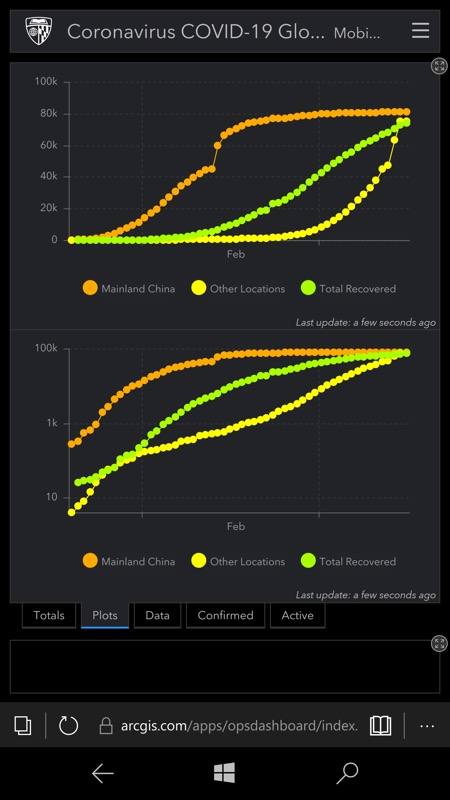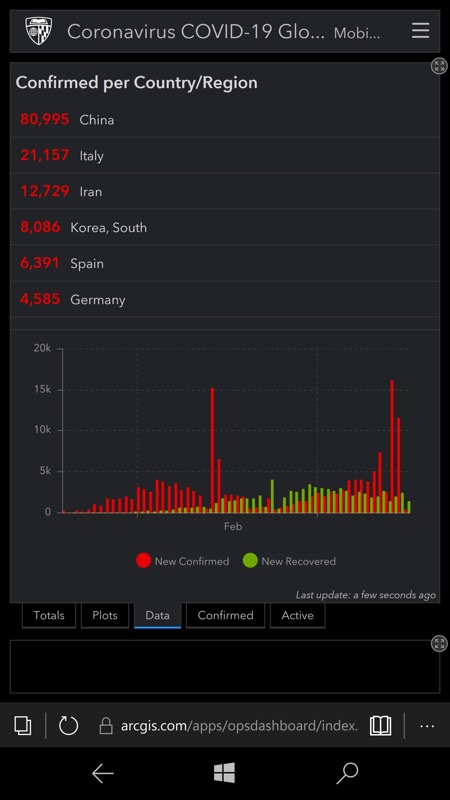 And then the UK view of the data, first seen on the BBC site: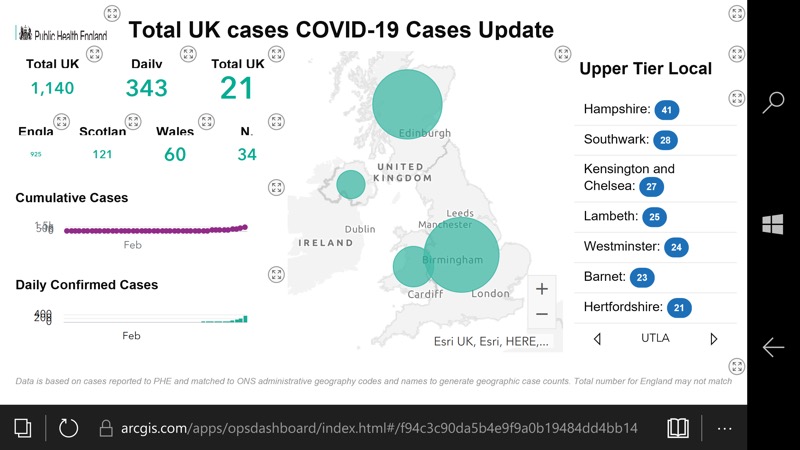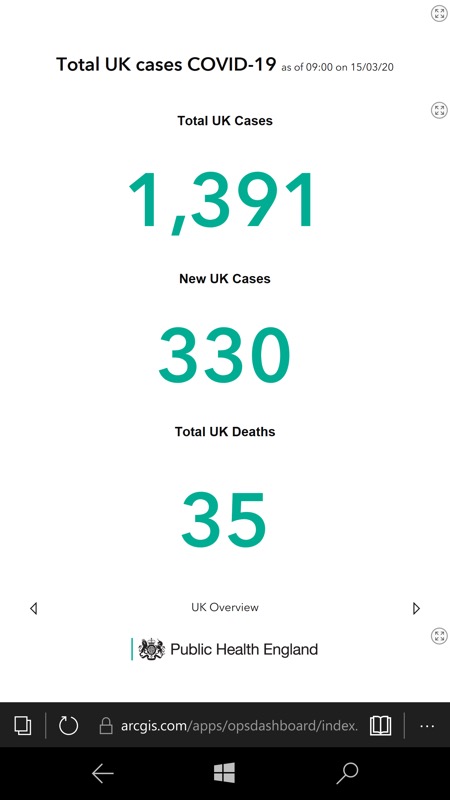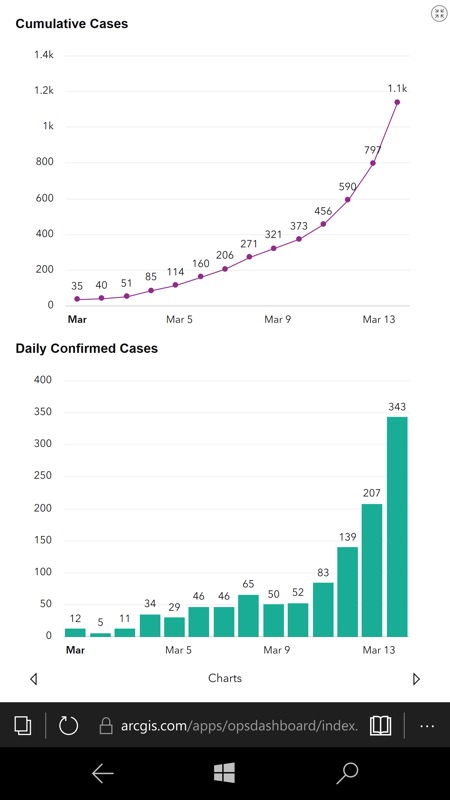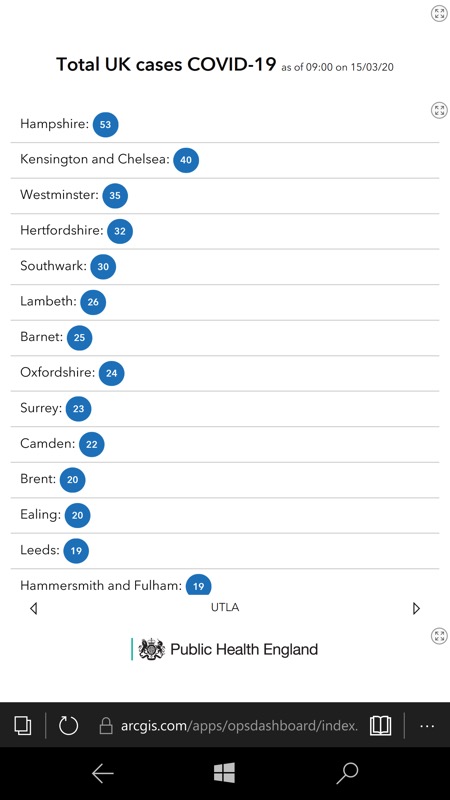 All very handy to have on the phone, then. Even if it runs Windows 10 Mobile and the Edge browser.