Showing the way, I paid up to remove the ads and support the developer, which helps here as there are no banner ads to litter up my screenshots. After using the in-app purchase, Piny UWP does have to be restarted (close it from the multi-tasking carousel and then restart however you like), but ads are then a thing of the past and there are no distractions from the Pinterest experience.
Although Piny's ads are then gone, it should be noted that Pinterest itself has to raise money. Whether on the desktop or in an app here or on iOS or Android, adverts are sprinkled in your suggestions. I'm guessing that Chococode could filter these out as part of constructing the Windows 10 Mobile experience of Pinterest, but then perhaps that would infringe his use of Pinterest's APIs? In any case, Pinterest's adverts aren't anything every other user is seeing, so it's a typical experience for the social service, whatever you're using it on.
I should mention that, should you detect something of a sci-fi theme in the screens, although I'm still a Pinterest novice, I had been searching resources in modding my 1970's toy Space 1999 Eagle, and Pinterest's suggestions algorithms have done the rest! Of course, as you browse around and 'pin' things to your own boards, the algorithms will widen as needed and your suggestions will be more varied!
Anyway, after four years of updates, here's 'Piny - Pinterest with love' UWP in action now: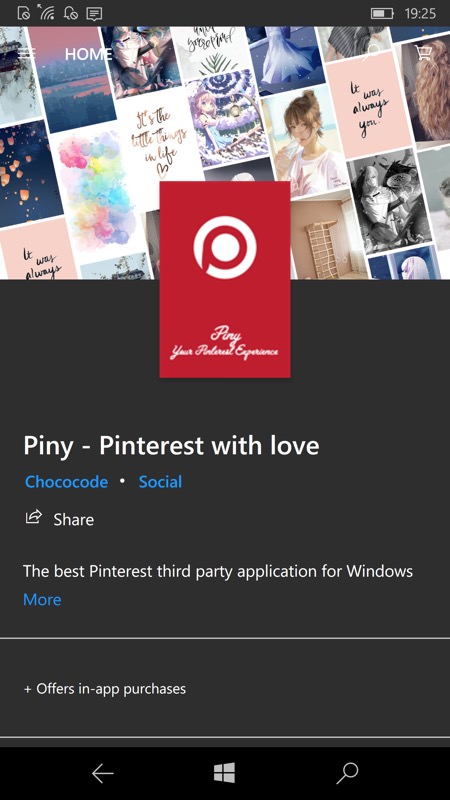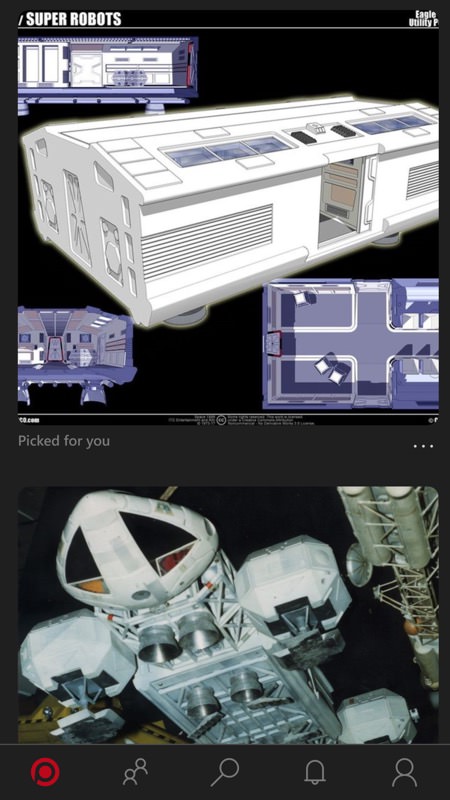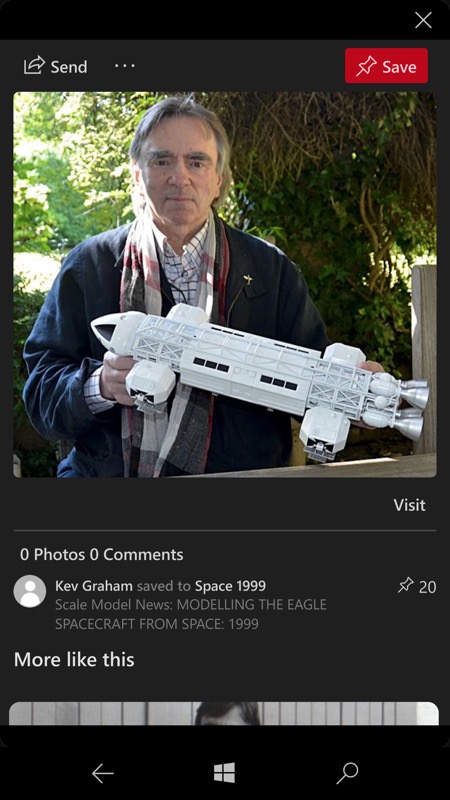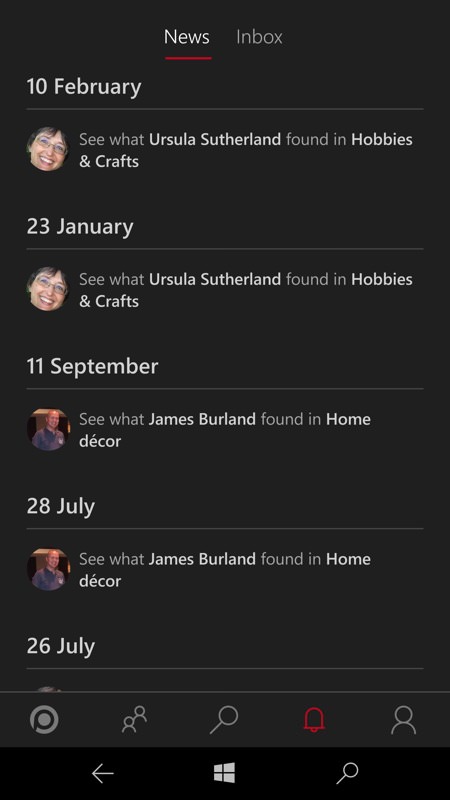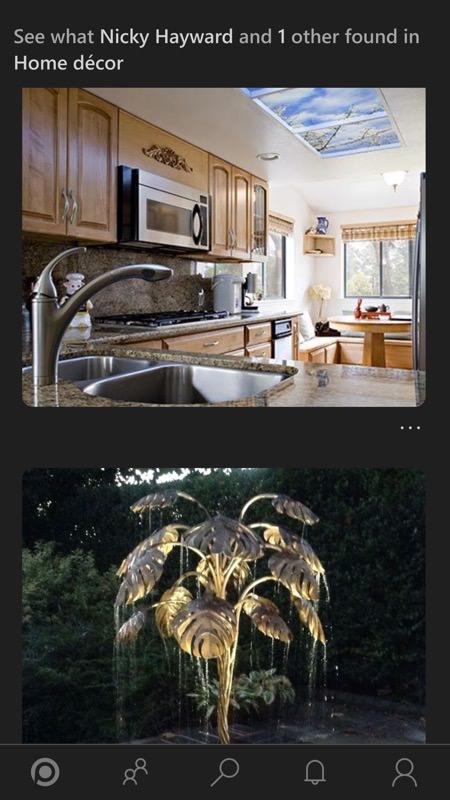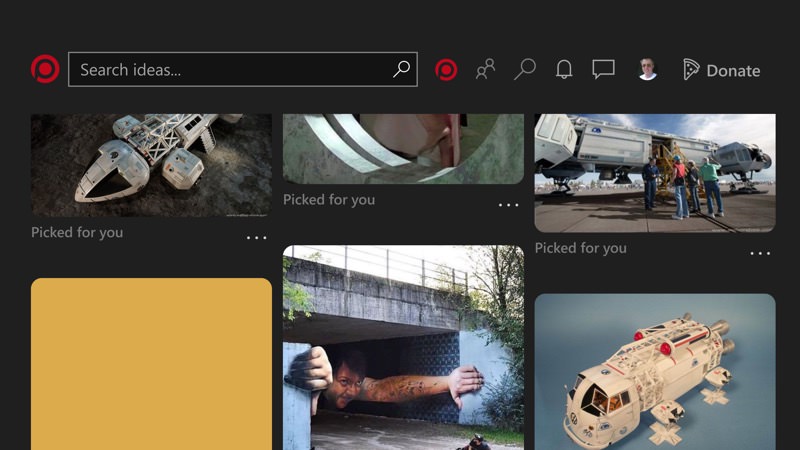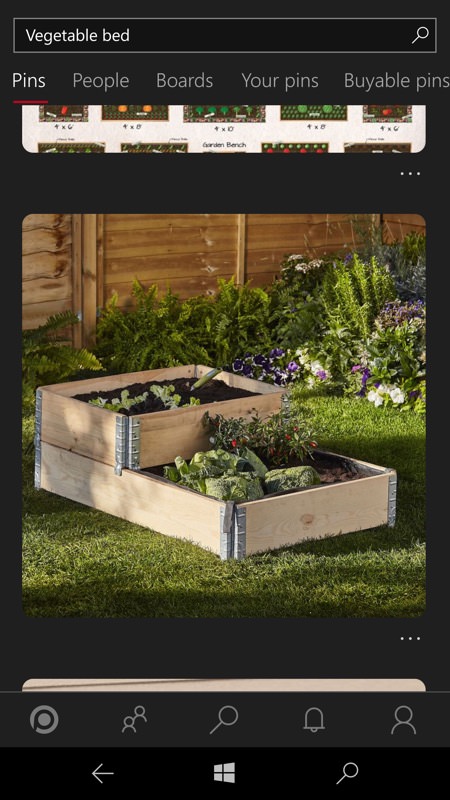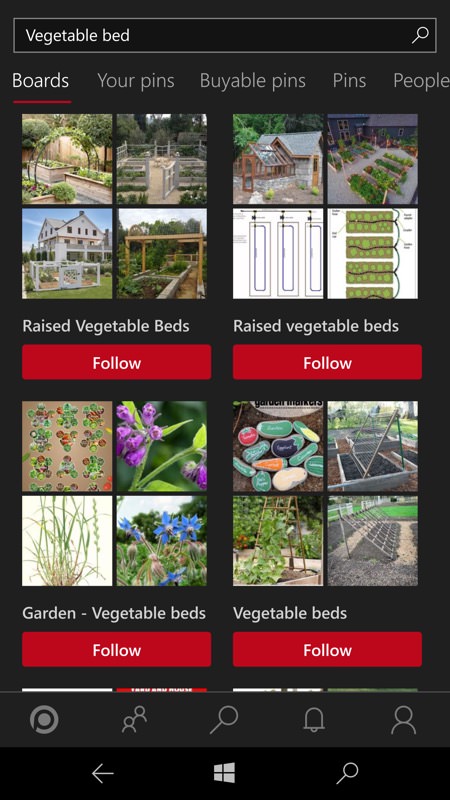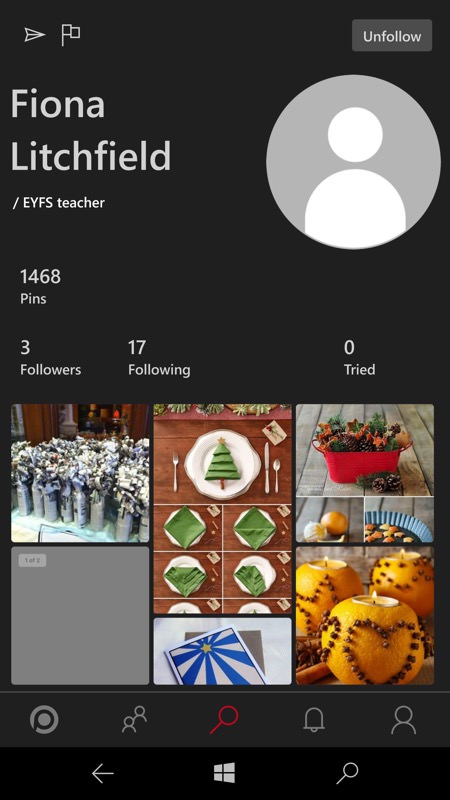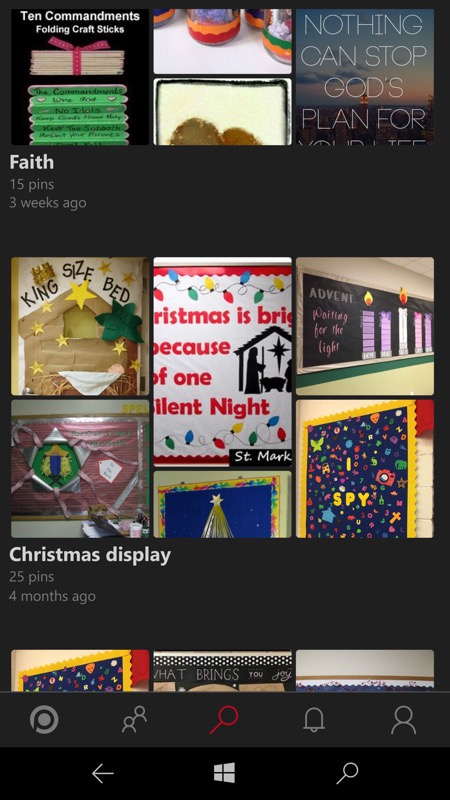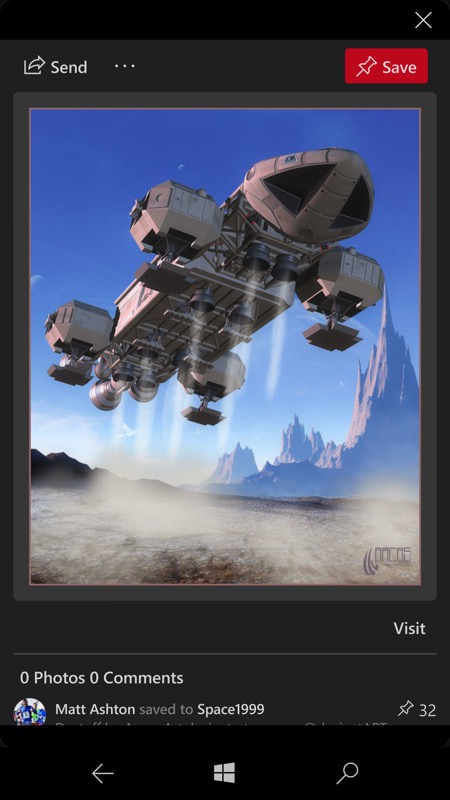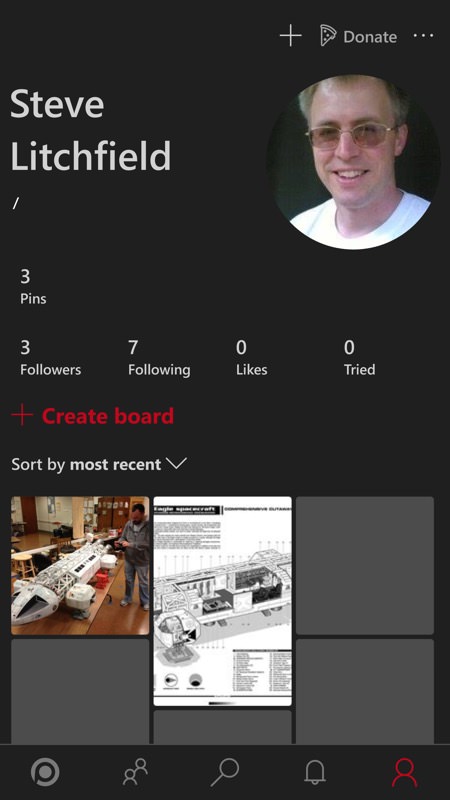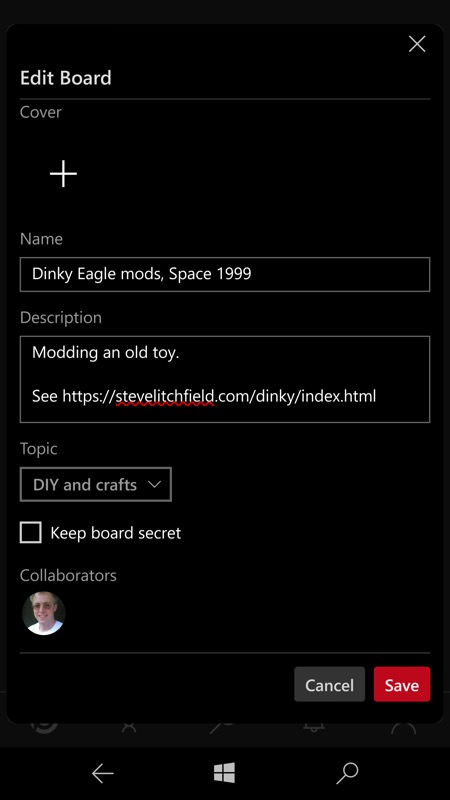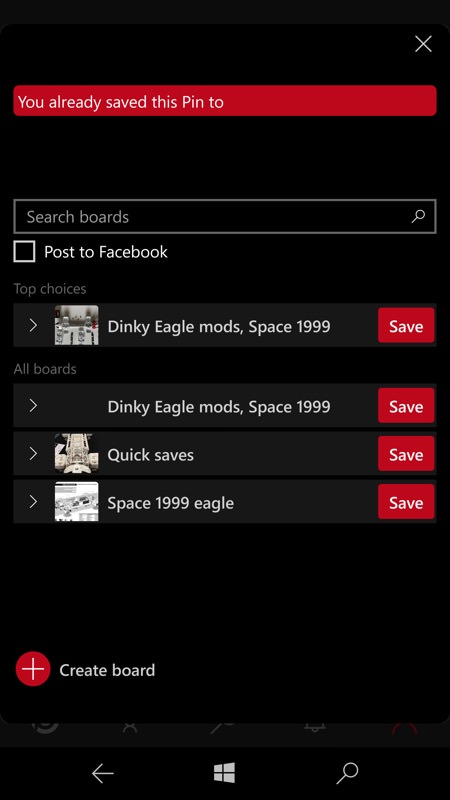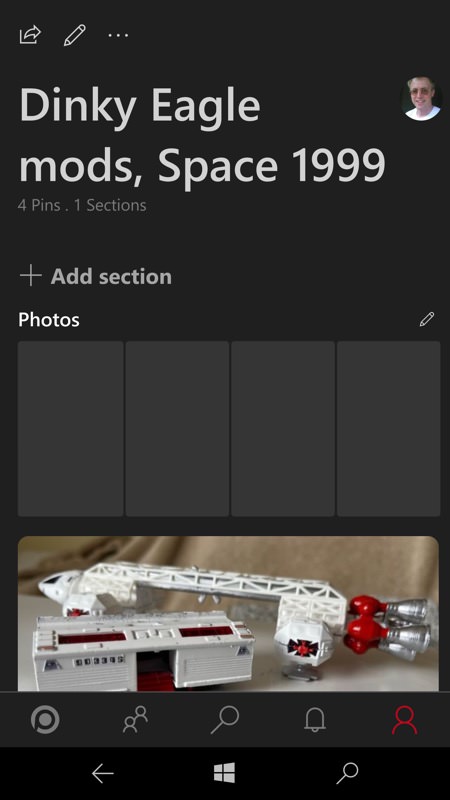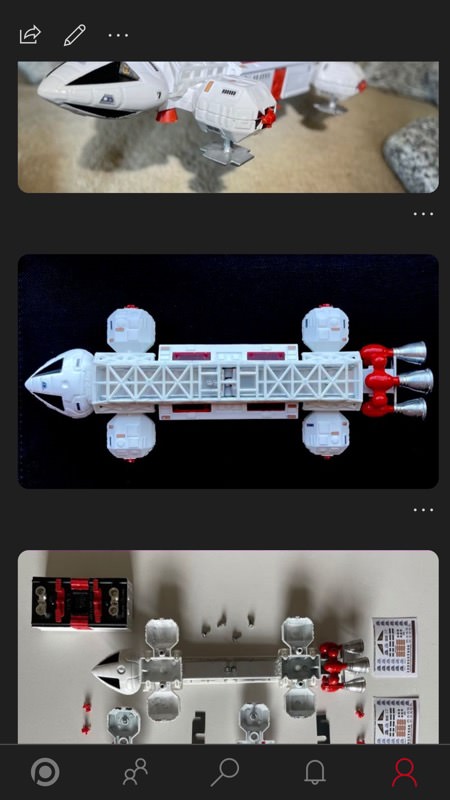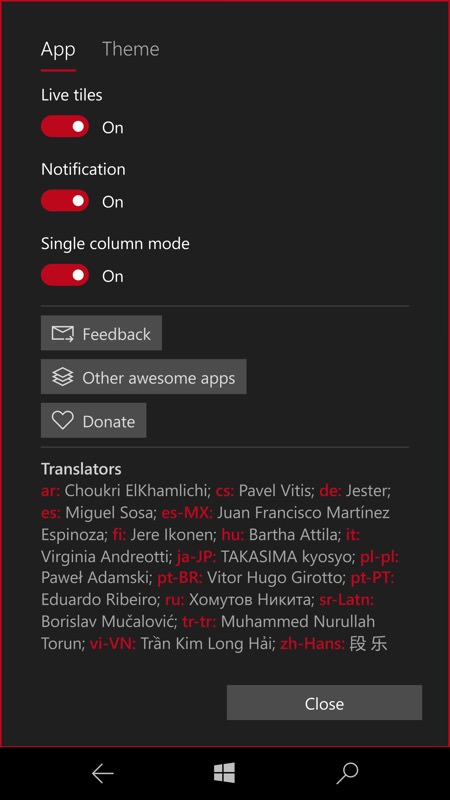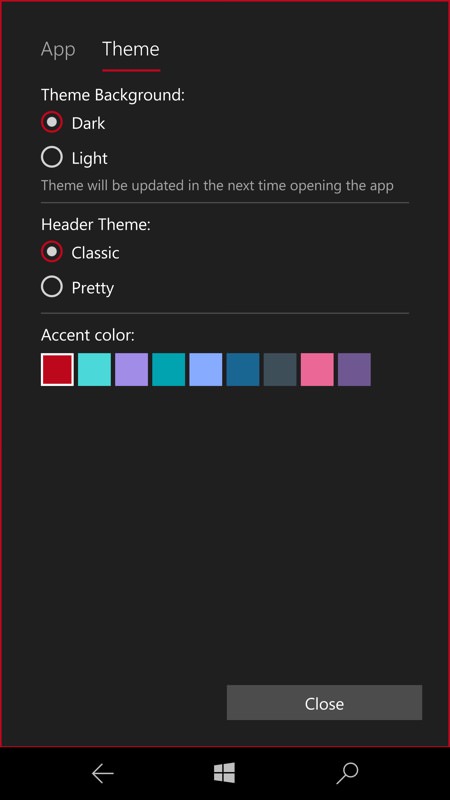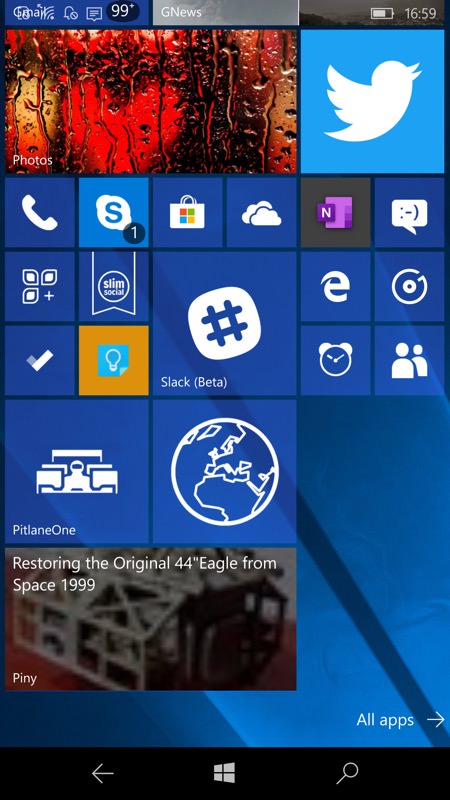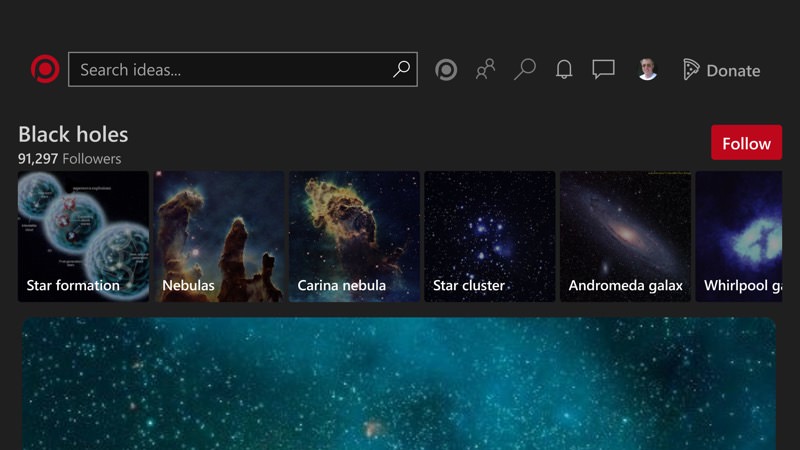 Now, the Pinterest web site is very clever and, in theory, works very well in Edge under W10M, begging the question 'Why use Piny UWP?' It's an accumulation of conveniences, I contend. Performance of the web site under Edge is poor (even on my Lumia 950 XL), you have to put up with the URL bar, you can't use 'dark theme', plus the floating navigation bar is a bit erratic. In contrast, Piny is smoother, prettier, darker, and more consistent.
Piny UWP is a free download in the Windows 10 Mobile Store, with a one-off in-app-purchase to remove the small banner ads.