Support for blog specific Live Tiles has also been added, so you can pin a specific blog to your start screen. Sharing options throughout the Metro interface will give you the option of sharing content through Wordpress to your blog, including the upload of photos direct from the gallery.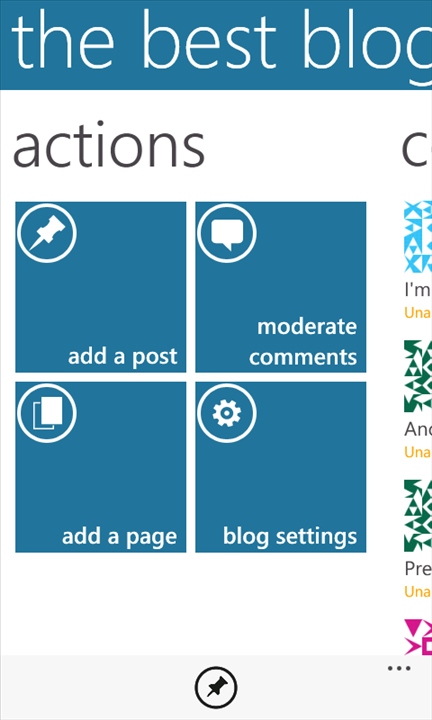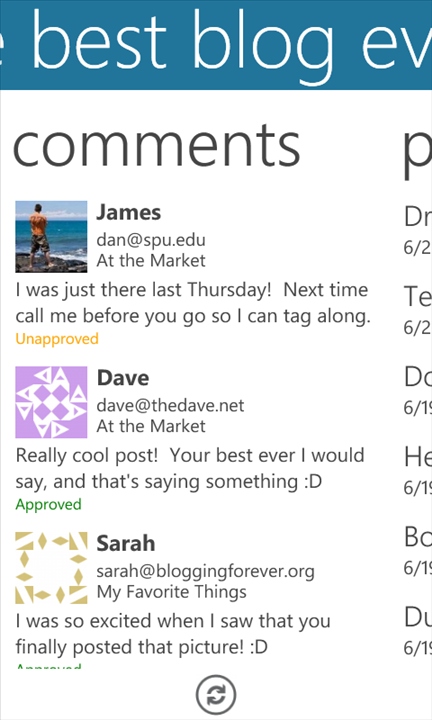 It still feels a bit rough around the edges, and it's certainly not as polished as the Wordpress client for the latest Android devices, but it brings you all the major elements needed to blog on the go and it gets the job done - that's most of the battle.

You can download or updated Wordpress via the Windows Marketplace.