For anyone unsure how to unlock, or jailbreak, their Windows Phone device, guidance can be found here.
Developer JerryJiang, posted some advisories and limitations about his application. Users can control whether screenshots are captured automatically, and how long the software will listen out for camera key presses.
He also notes that the application currently will not work with games or video playback. Furthermore, screenshots are saved as temporary files and users must go back to the screen capture application to manually save images to the built-in Pictures application.
Here is an example of its output: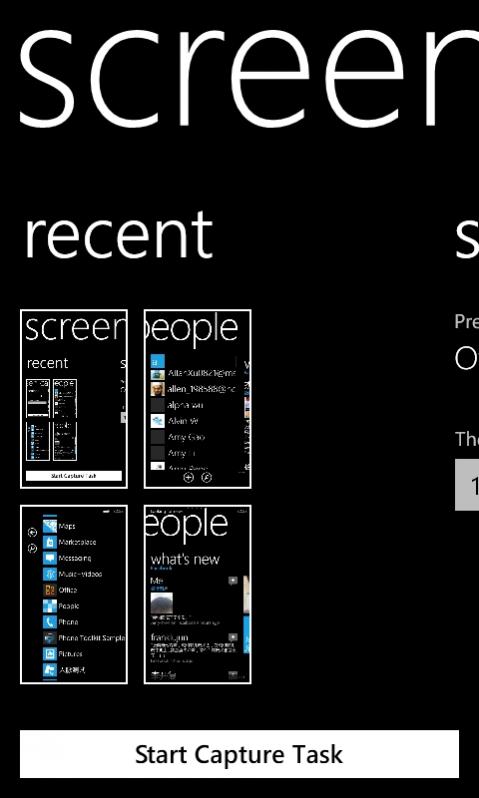 Via WPCentral