TouchMountain is the perfect tool for hikers, climbers, bikers, skiiers, snowboarders, other outdoor athletes and everyone who just likes mountains!
As well as a professional application, there's a full website and blog to back up the entry in the Marketplace.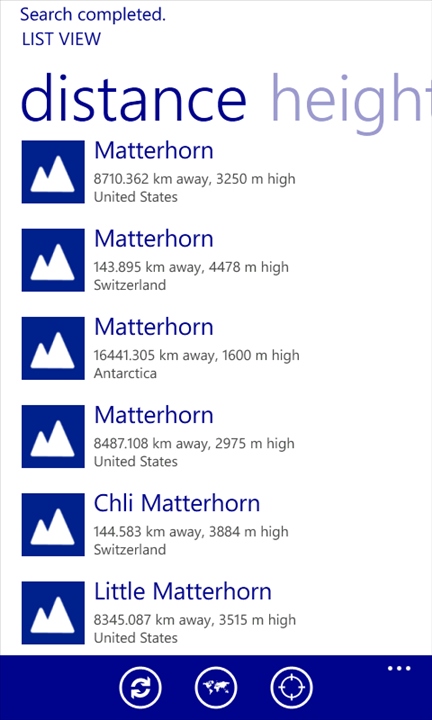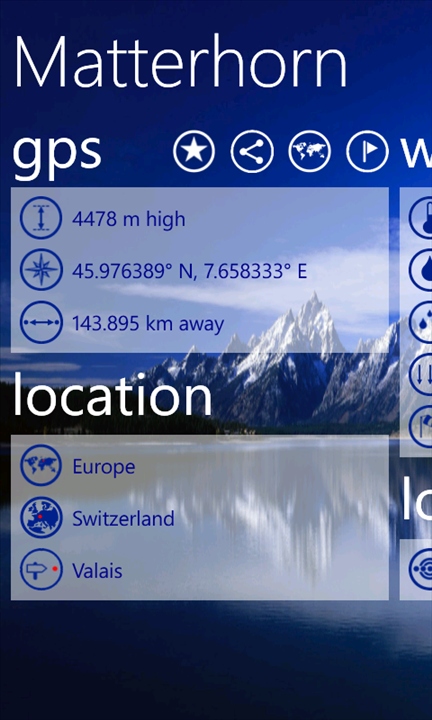 Now consider this, an App Store that has quality applications in tight niches is a store that has not only won mindshare, but is proving to be a choice that developers want to make. TouchMountain might be great material for a stand-up comedian, but it's also great material to show the maturing Windows Phone Marketplace - and it's great for finding mountains!