This type of retail furniture is expected to be a common theme across the Nokia Lumia 800 launch countries. As part of the promotional activities, Nokia says it will be installing more live demo devices than ever before. Hand in hand with this is the training program for phone retailers, a glimpse of which you can see through The Connection.
Nokia Conversations has some photos of the arch from the exhibition floor, and goes into a bit of detail on how it expects it to be used:

The innovative retail experience, which opened yesterday, will be seen by visitors from all over the world and is set for a global launch. It is designed to allow shoppers to see, touch and play with the Lumia 800, ask questions about it, and then go to one of the nearby phone shops to buy it. The new owners will then be free to go back to staff at the arch for help to transfer contacts and other media from their old phone.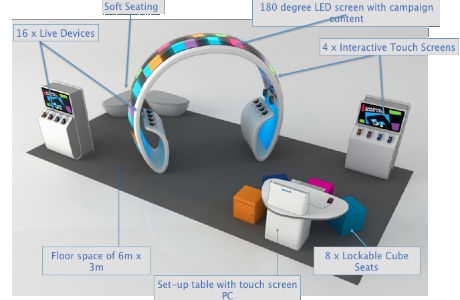 If you're around Westfield, let us know what you think!