On the United States
"Our intention is to come back in the United States and grow significant share in this market," Elop said in an interview today at Bloomberg's headquarters in New York.

On apps
"There's a small number of applications, in the hundreds, that are must haves, and we'll do whatever is necessary to make sure those are on our platform," he said. "The popular apps, the high end of the curve, we'll be very focused on. It's not a race of total quantity. There's only so many flashlight apps that you need for a smartphone."
On marketing expenditure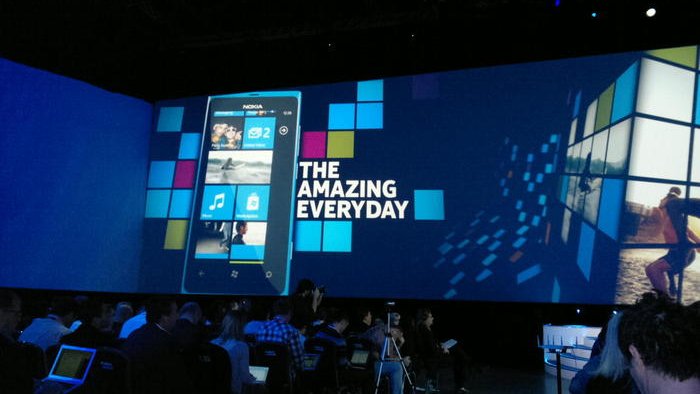 The Amazing Everyday Campaign

Elop has said that marketing spending on the Lumia handset series, including that by phone companies and retailers, will triple compared with prior product launches. Nokia lined up 31 phone companies including Vodafone Group Plc for the initial sales of the Lumia 800 in six European countries in the next few weeks. Elop today declined to name the first U.S. carriers.
The main keynote at Nokia World 2011 also outlined that Nokia and Microsoft would jointly embark on a high profile educational marketing campaign. So far the campaign has been centered around using an artistic accent to subtly get customers used to the idea of Metro UI's Live Tiles. For example, Nokia has sponsored Channel 5 in the UK, which is now using the Live Tile artwork in all of its interstitial splash screens.
On tablets
Elop didn't exclude entering the tablet-computer market, though he said the company hasn't announced plans to do so. Microsoft's forthcoming Windows 8, which will have a tiled user interface with dynamic updates similar to Windows Phone, is like a "supercharged" version for tablets, he said.

"There's a new tablet opportunity coming," he said. "We see the opportunity. Unquestionably, that will change the dynamics" of the tablet market.