The Vodafone vouchers will be released once a month for the first six months. The details are shown in the promotional poster below, with each voucher linked to one of the key phone 'experiences'. The voucher promotion is tied into Nokia's 'The Amaazing Everyday' campaign slogan. This means Nokia and Vodafone are likely to be sharing the cost of the promotion.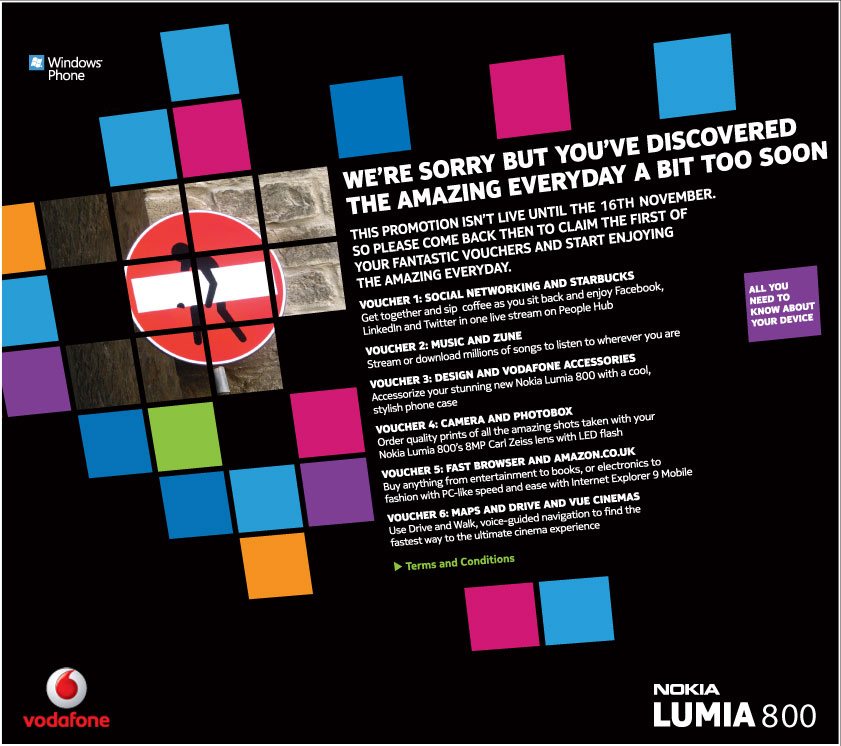 Vodafone is currently running promotional banners for the Nokia Lumia 800 on the front page of its site in both the personal and business sections. This space is usually reserved for handsets that Vodafone expect to be best sellers, and is a good example of the strong operator support for the Lumia 800 that Nokia trumpted at Nokia World last week.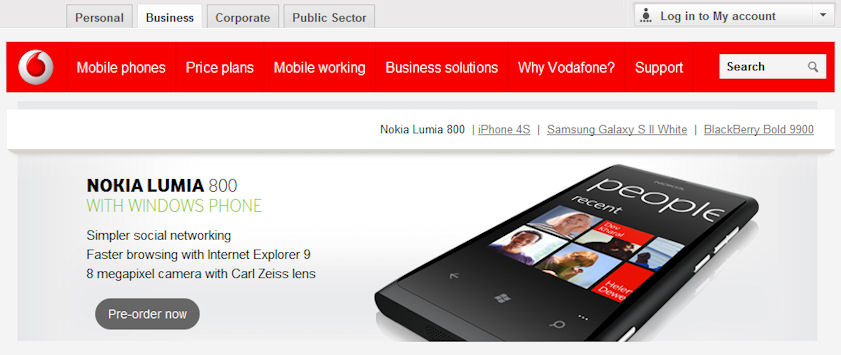 UK operators T-Mobile, Orange and 3 are also ranging the handset and are or will be offering a variety of special promotions. We'll be rounding up all the offers on al the UK networks in due course.