The ChevronWP7 Labs unlocking service works through a system of tokens, which cost $9 each. One unlocking event requires one token, which means it costs $9 to unlock a Windows Phone device.
From the ChevronWP7 blog:
ChevronWP7 Labs was designed to allow hobbyist developers to install, run, and debug unsigned applications on their personal Windows Phone. You log into the site with your Windows Live ID, pay a small fee, and presto — you're ready to write and share some homebrew code.
The ChevronWP7 Labs unlock has the same restrictions as a standard developer unlock; you'll be able to side load up to 10 unsigned applications.
Previously the only way to unlock a Windows Phone was through App Hub ($99 annual membership).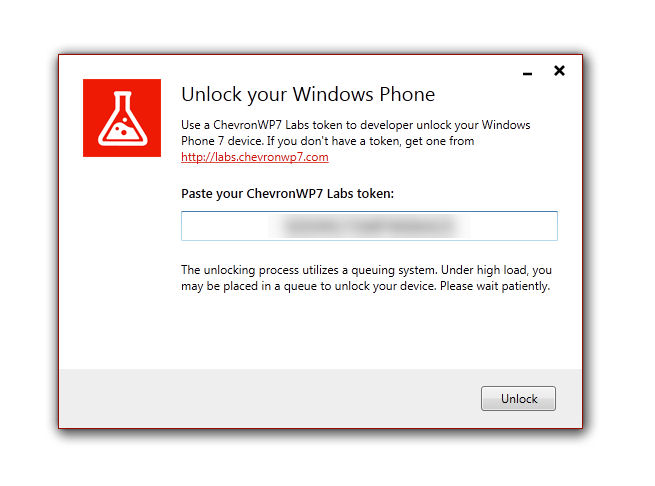 Homebrew Applications
Unsigned or homebrew applications are those which have not been submitted to the Windows Phone Marketplace. This can be for a number of reasons including beta status, including a capability or function that violates the Marketplace submission guidelines, or because the developer does not have an App Hub account.
These are not necessarily a reflection of the quality of the application, but obviously you should be careful which homebrew application you install. You're likely be on your own if something goes wrong and you use homebrew applications at you own risk. For the average user they are, probably, best avoided, but power users might like to investigate the possibilities.
Homebrew applications are normally distributed as .xap files (a container format, also used in Marketplace applications).
The easiest way to side load these application files is using the Application Deployment tool that comes with the Microsoft Windows Phone developer tools (free download).
So what sort of applications are available? There's a range of application available in the XDA Developer forums including a screenshot utility and a battery status live tile application.