I'm sure that another Nokia exclusive app coming out in the Marketplace rather than bundled in the firmware of the device (like HTC's Connection Setup app) will have some people asking why they can't have it on their HTC or Samsung, but the rationale is clear. If you want these apps, if you want the experience, then you'd better consider a Windows Phone from Nokia.

And let's not forget, it's Nokia that's put up the money to develop this, so surely to keep it exclusive is their choice to make?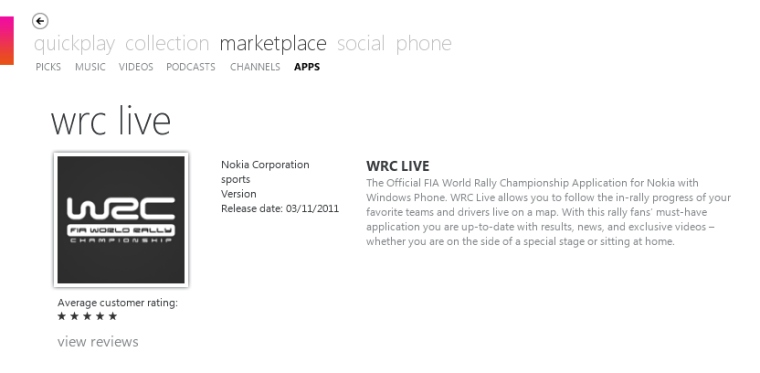 You'll find WRC Live in the Marketplace on your Lumia 800, or you can follow this link to find it in the Zune Desktop application. It'll likely show up in the web based Marketplace in the near future.