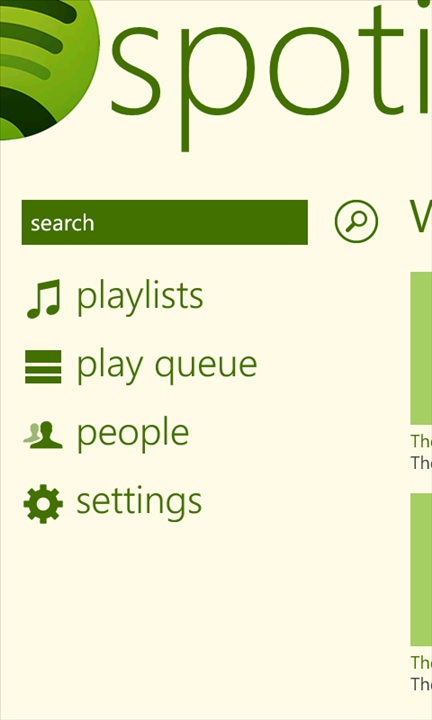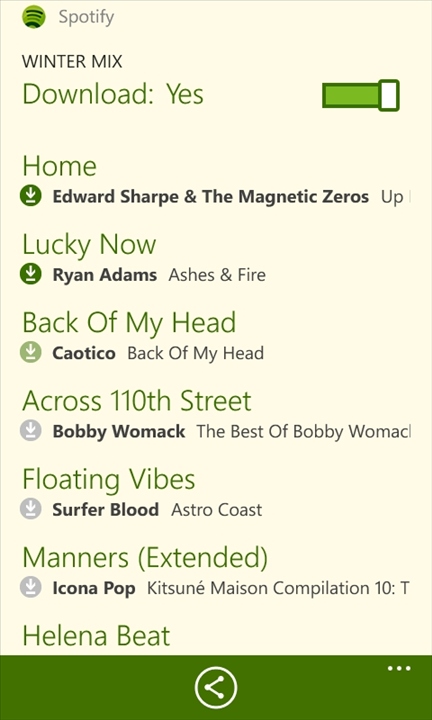 Spotify's mobile clients all require that you are a premium user of the service (in the UK this costs £9.99 per month), but Spotify users who launch the Windows Phone application will get a free 3-day trial of the premium service. This gives you three days to decide if the features of the mobile application are for you. Here's the list from the Spotify announcement:
Search, browse & play our catalogue of millions of tracks
Explore & play your friends' playlists, top artists and tracks
Stream over WiFi or 2.5/3G - all your existing playlists are available
Offline playlists - play your music without an internet connection
On-the-fly sync - every track you add to a playlist appears on mobile and computer
What's New view
Receive music from friends via the inbox
Starred tracks - tag all your favourites into a special list
The app is also fully integrated as a music application, so it will work with the universal playback and volume controls, as well as your tracks showing up in the integrated History view in your Zune Music+Video application.
We'll have a full review of Spotify in the next few days - for now you can send me your favourite tracks to "ewanspence" on Spotify.