Even before this latest update NextGen Reader was an impressive application. The core features of the application include full integration with Google Reader, a clean Metro UI design (which draw its inspiration from the Windows Phone email client), support for multiple live tiles (e.g. pin your favourite feed or folder to the start screen), integration with popular services (Twitter, Facebook, InstaPaper, YouTube, Read It Later, Readability) and a fully functional offline mode.
Overall app performance is excellent and a comprehensive settings section allows for a great deal of tweaking and customisation, enough to keep even power users happy (e.g. those with many feeds may want to increase the number of articles stored / synced).
More information on the version 2.2 update is available on our NextGen Reader application page and on the developers website.

A free trial of NextGen Reader is available in the marketplace. The full application costs £1.49 / $1.99 / €1.99.

Screenshots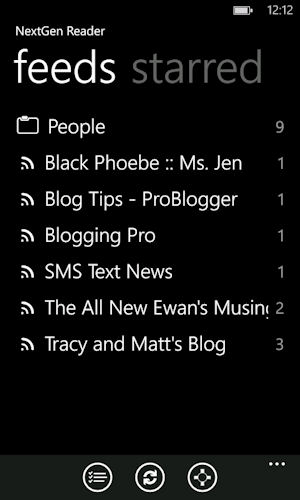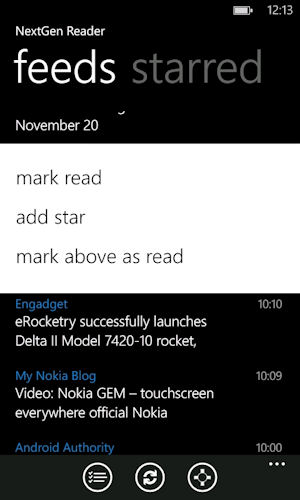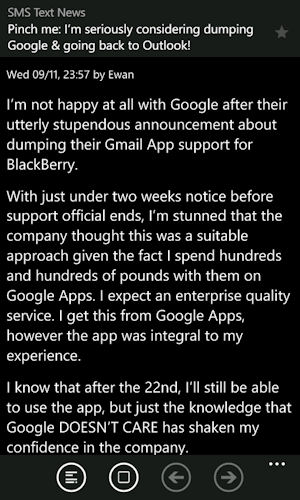 Description
Clean, beautiful & simple design, inspired from Windows Phone Outlook application. NextGen Reader is your favorite Google Reader client on the go with powerful features:

Free trial with no ads/limitations.
Support for multiple live tiles.
Share to Facebook, Twitter & Windows Live.
Select multiple items just like email app.
Supports offline mode by default.
Read full or mobilized articles.
Send to InstaPaper, Read It Later.
Support for YouTube videos.
And many more.