Here comes the science bit:
In ClearBlack Display phones, the polarizer is placed between the window and the touch sensor. The goal of this layers is to stack the optical performance with an air-gap solution. By putting the polarizer between the touch and display, engineers can block reflection from the captive sensor grid. To envision this, tilt a traditional touch screen phone in direct sunlight…see the grid of tiny dots? That's the capacitive sensor grid.
What's striking to me is the difference the polarising filter actually makes, illustrated by two variants of the Nokia C6-01, one with the CBD (on the left), and one without.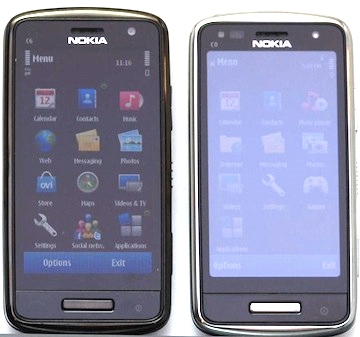 With Metro UI happy to create a huge amount of black space in the UI (and it does this to good effect) one of the hidden advantages to using CBD is that when you boost the brightness on your screen, the black stays black, while the colours will stand out and have more vibrancy.
It's certainly making the Lumia 800 stand out in the eyes of the public.