You'll always be flying left to right as the screen scrolls away, just tapping on the right of the touch screen to flap your wings and gain height - which you'll do a lot as the birds are not particularly aerodynamic. There are special abilities to use along the way, enhancing the arcade feel to this terrific timewaster, and your best score taunts you every time your bird with a single life dies.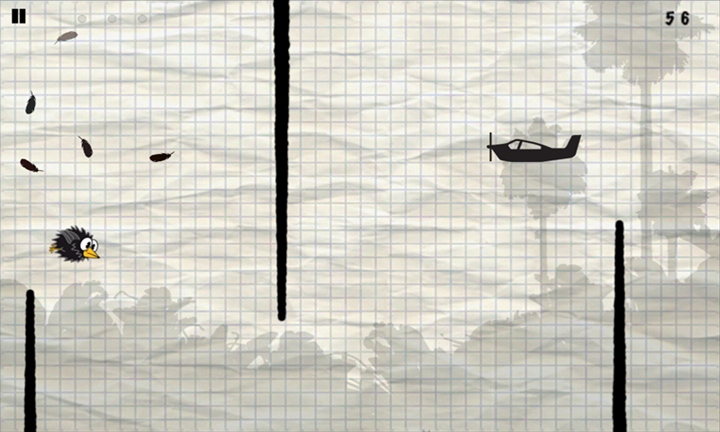 Available in the store for £1.49 / $1.99, with a try before you buy option also available.

Hat tip to Mobility Digest for ruining our productivity today on this one.