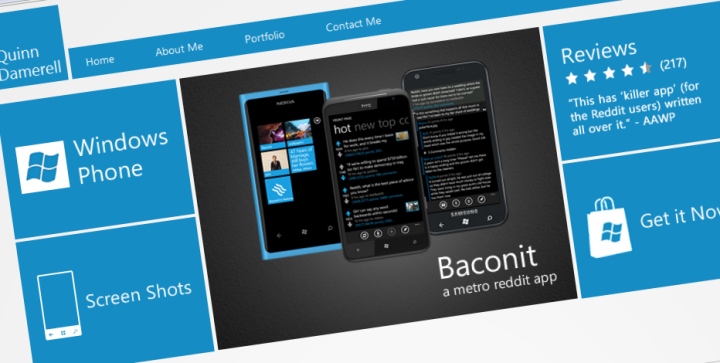 Damerell's bullet points of new features goes like this:
Much more advanced live tile image algorithm (better images, less data).
Speed! Speed! Speed! 2-3 times faster loading times of the pages!.
Real-time formatting preview in submit link.
Subreddit Live tiles update every night to show the newest story title.
Pinned Story Live tiles update every night to show new comments and karma.
Delete / Edit comments and posts.
Improved comment formatter.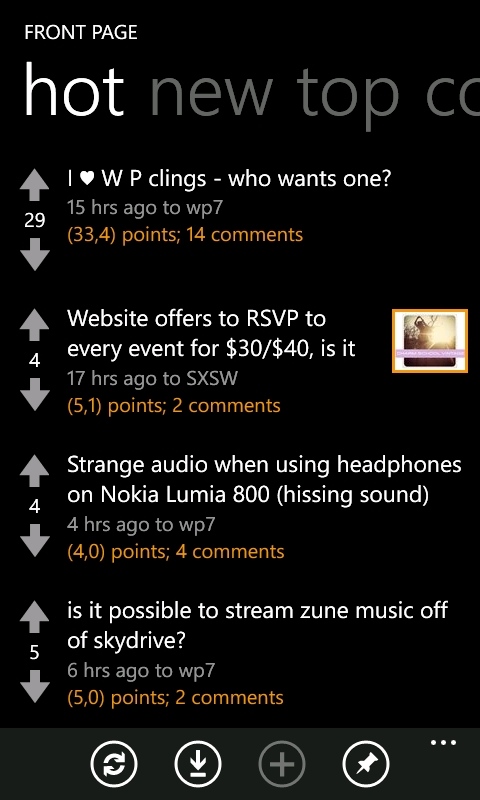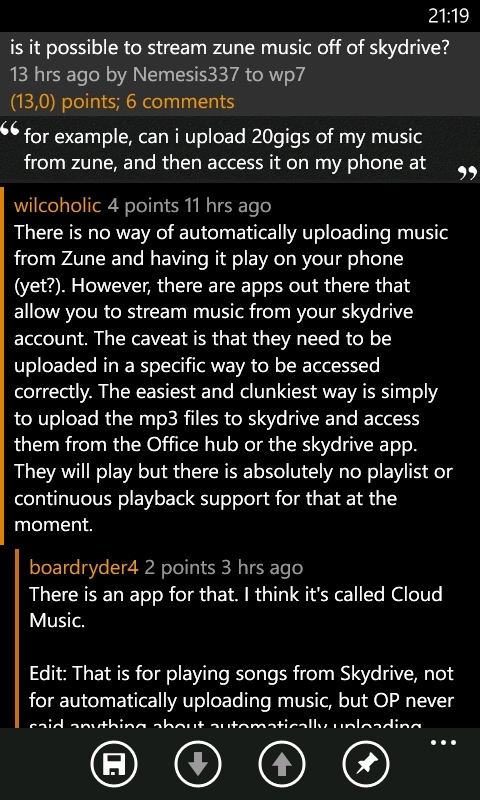 I know I've just reviewed this, but it's worth saying once more - this is one smart piece of software. There's a huge amount of information on Reddit, and this app captures the information you want, presents it cleanly in the Metro style, and never gets in the way of working with the Reddit users. Not everyone is a fan of Reddit, but if you are, then consider picking up the £1.49 "donation" version. Both this and the free flavour have the same functionality, but indie devs like Damerell, and the stories of their successes, are key to the future of Windows Phone.

Naturally there's a thread on Reddit discussing the changes.