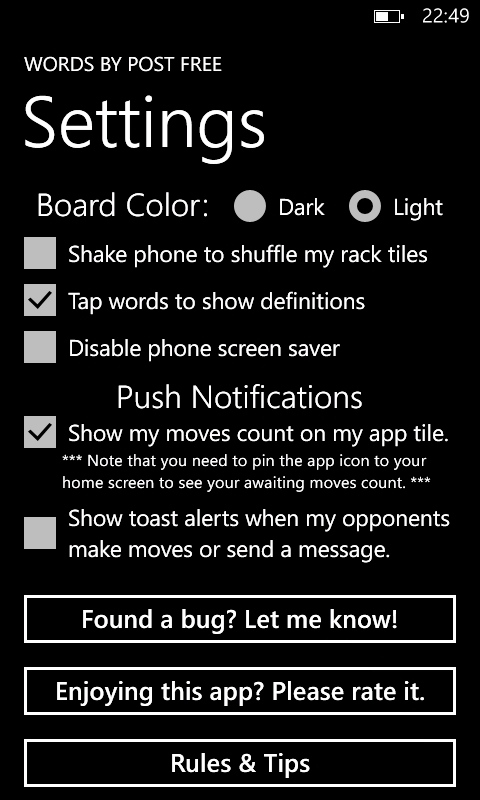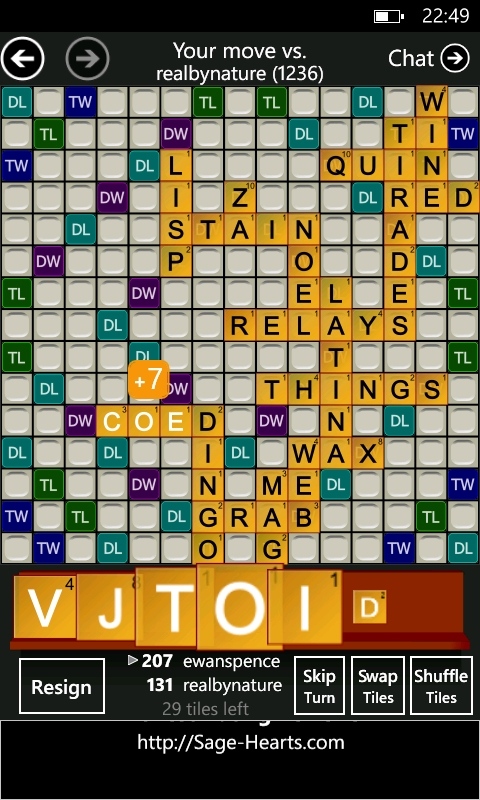 The majority of fixes in version 2.8 are to address bugs in the code (so we'd recommend downloading this update if you are a big Words by Post player).
Fix so that in game refreshing doesn't causes errors.
Fix head-to-head stats results display bug
Fix layout of leaderboard win/loss column
Fix Facebook settings page for light theme
Fix to reduce corrupt game instance.
Swapping yes/no buttons in accept game dialog.
The update should be avaiable in the Marketplace app on your Windows Phone, or you can find the app through the AAWP App Directory.