From the press release:
"Partnering with Virgin Media will enable our customers to purchase a quality device from a mobile provider that offers competitive tariffs on mobile phone use and data plans," said Mr Wu Sa, director of mobile device operations at ZTE UK. "Virgin Media is a globally recognised brand that consumers and businesses trust to stay connected. This partnership supports ZTE's continued expansion and increased recognition in the mobile device market."

Jamie Heywood, director of Virgin Media mobile said, "We're delighted to be the first network operator to make the ZTE Tania available in the UK. This stylish new handset is a fantastic addition to our ever growing pay monthly and prepay handset range and offers Virgin Media customers even more choice when it comes to choosing the handset that's right for them."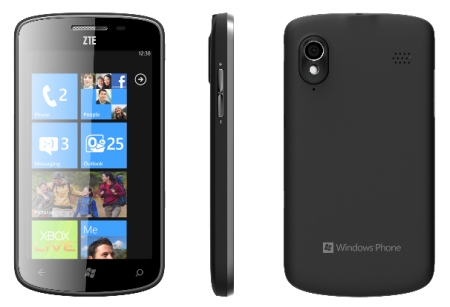 The Tania is going to have a tough time on the High Street, with the similarly targeted Nokia 710 offering better optics, more on board storage, and a clearer (albeit smaller) screen... at only £130 on Vodafone's pay as you go. Still, it's good to have more Windows Phones on the High Street and presented as a choice to consumers.