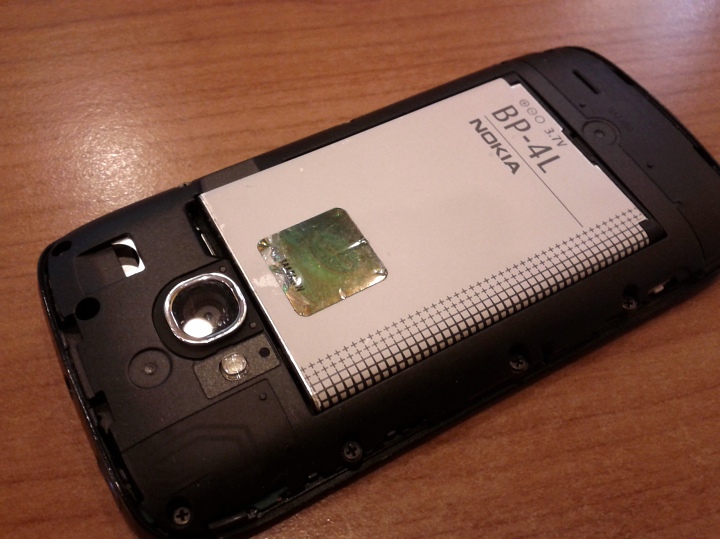 Shown above is the BP-4L sitting in the BP-3L bay - as with most Nokia batteries, the corner contacts are identical, so we're simply worried about the physical fit in the bay!
In this case, the BP-4L is very slightly thicker than the BP-3L. With the foam on the inside of the Lumia 710's battery cover (designed to stop the battery rattling around, ironically enough!), clicking the cover into place with the BP-4L in position requires a very firm push and the 'fit' around the camera opening isn't then perfect (see below):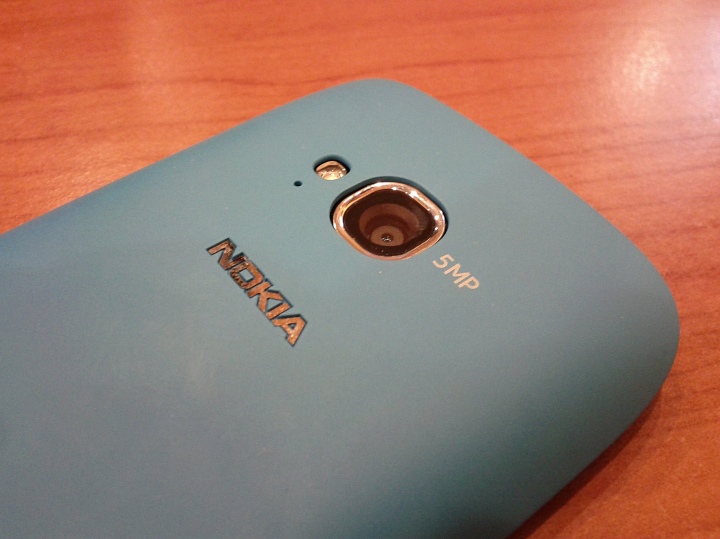 Having said that, cutting away (or removing) some of the foam would then be enough for an almost perfect fit - making you wonder why Nokia didn't fit the BP-4L in the first place. Maybe just a bill of materials issue, i.e. cost?
You can source a BP-4L from any of the many older Symbian smartphones (e.g. an old N97 or E71 or E72?) or on its own on Amazon (but do watch out, as usual, for 'clone'/copy batteries - check seller feedback etc. - expect to pay around £10 for the real thing)
Anyway, your mileage may vary, but comments welcome!
(Thanks to Tim for photos and Gnam and others for the nudge)