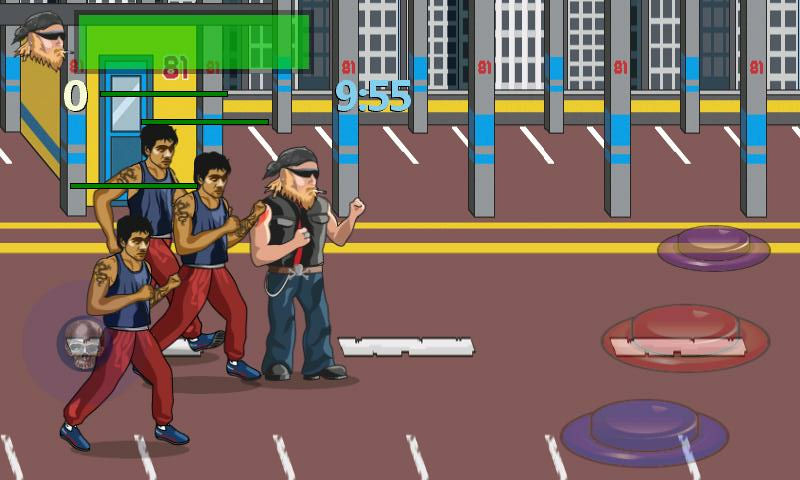 Bad Ass is controlled using on screen buttons; there's a virtual D-pad for movement and three buttons: blue (kick), red (punch) and purple (block). However, to progress beyond the first level you'll need to take advantage of the combination moves (e.g. double tap cursor and tap kick button to perform a street clearing flying kick). Fortunately there's plenty of in-game help, which tells you exactly what you need to do, reflecting good attention to detail from the developer.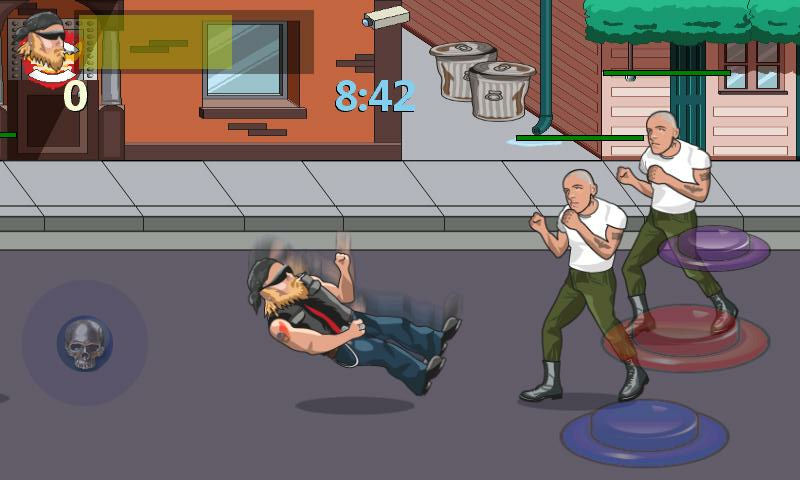 The game has online leader-boards (daily, weekly and greatest of all time), which let you compare your score to others playing around the world. I'm currently sitting on top of the weekly leader-board, but I don't expect that to last! The game's settings lets you turn vibrations on or off, set sound levels, and, reflecting the game's retro feel, enable scanlines, so that it feels like you're back in the arcade of your youth.
Marketplace description:
Bad Ass emerged from prison, 20 years older and 20 years meaner...
Bad Ass wasn't the kinda guy to be happy selling you garden furniture in some hardware store.
Bad Ass wasn't gonna while away the years romancing the purple rinse brigade, in a Florida ballroom.
No Bad Ass was going back into business, ripping and running.
Bad Ass used to run this town, now he wants it back.
He wants it all back...
BadAssBiker, which has been developed by GNDevelopments, can be downloaded from the Windows Phone Marketplace for free.