The notification system is granular, allowing you to decide what messages will provide alerts.
'@' Mentions, Favourited tweets, and Retweets, can each be toggled to off, alert you when anyone does one of these actions, or only when people who you follow carry out the action.
You can also have alerts for new followers and direct messages turned on or off.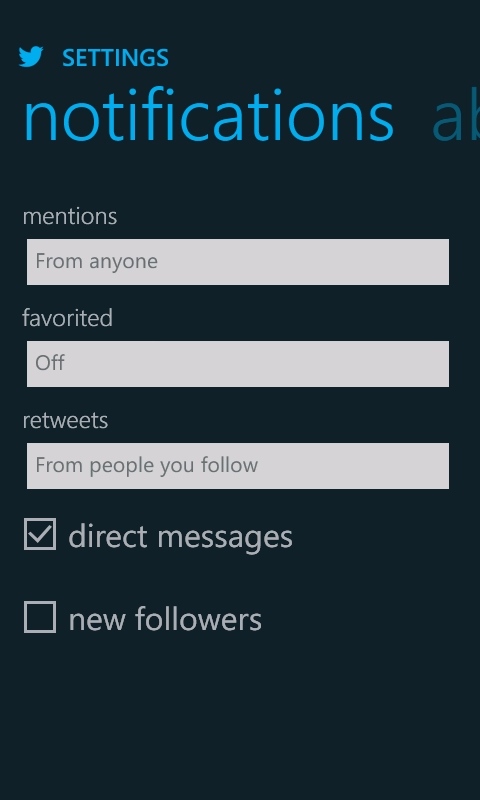 The app is using the push notification service provided by Microsoft for all Windows Phone developers to use, so this is as near to real-time as you can get on the current version of Windows Phone. Having your Twitter messages and direct messages (DMs) coming in and appearing as if they were text messages does make Twitter on your smartphone more useful. I'll probably leave the app set up to alert me to DMs so it's not constantly pinging, but the fine control on alerts is very much welcomed.

And it has the new Twitter bird icon as well!
Grab your updated on your device via the Windows Marketplace, or head over to AAWP's App Directory if you need to re-download it.