From the app listing:
Using GPS technology, vouchercloud instantly sorts the very best deals nearest to you while you're out and about. Alternatively, choose any location you will be travelling to in the UK to check out what's on offer. Food, drink, entertainment, leisure, travel, professional services and shopping – they're all there. With new ones added every day. Just show and save.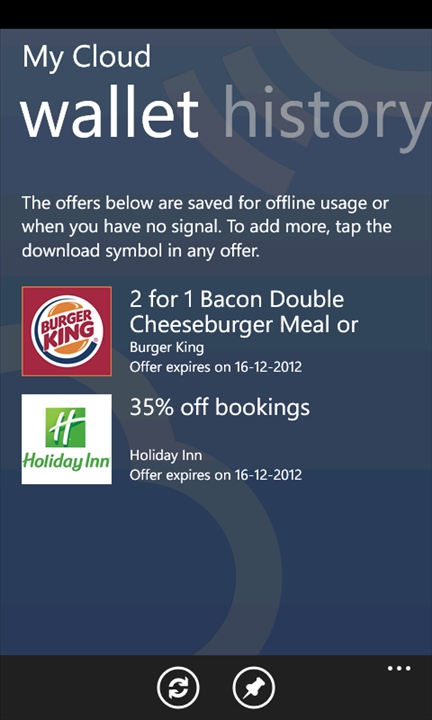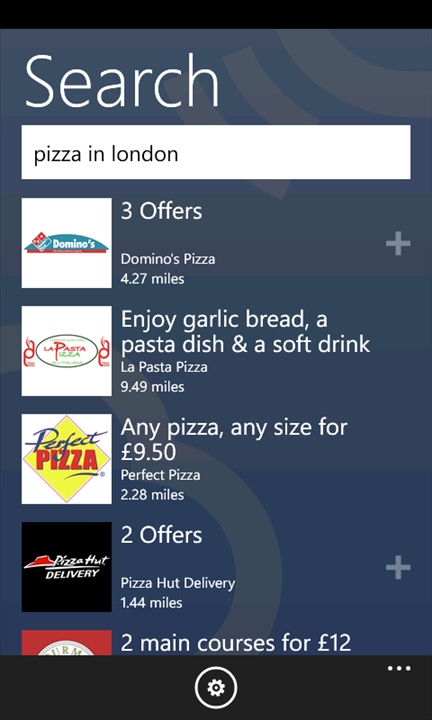 The last year has seen an explosion of sites providing vouchers and deals. Vouchercloud has picked up good reviews in the mainstream press in the UK, and has a good mix of high street chains and local names on offer. The app makes good use of your smartphone's GPS to help find relevant offers, and letting you pin them will make sure you remember to use them before the expiry dates.
Quick to use and with practical offers, Vouchercloud is available in the AAWP App Directory, or you can find it in the Windows Marketplace.