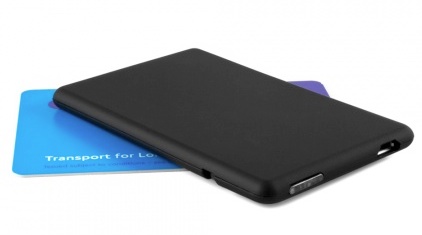 From the Pocket Power web page:
The thinnest and lightest Proporta TurboCharger yet is now here and ready to slip into your pocket. This emergency charger is slimline, powerful and extremely handy for when you're out and about and need an urgent bit of battery juice for your smartphone, MP3 player or any other gadgets.


At just 7mm in thickness, the TurboCharger Pocket power emergency charger packs a surprisingly high amount of battery power into it and has helpful LED lights to show you the charge left in it so you know you can top it up when needed.
Key F

eatures

Slimline mobile emergency charger that can fit into your pocket

Dimensions: 90 x 54 x 7mm

Charge a range of devices with Micro USB, including Apple mobile devices

LED lighting to indicate amount of charge left

680 mAh capacity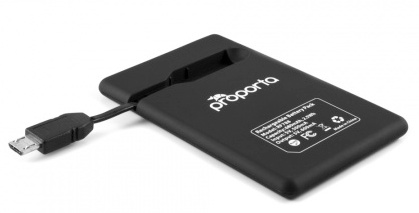 Previous Turbochargers involved a somewhat cumbersome set of cables and adapters and, while these are great for staying very flexible, sometimes you just want slimline and convenient - and now that almost all smartphones charge via microUSB, you may only need this one connector, which is built in/tethered.
I'm getting this in for review and will report back then.