The game has a unique artitsic look thanks to its predominantly black and white, stylised graphics. Each time you play the game the metropolis looks slightly different because the playing environment is procedurally generated (i.e. made up from the same pool of graphics, but combined in different ways every time).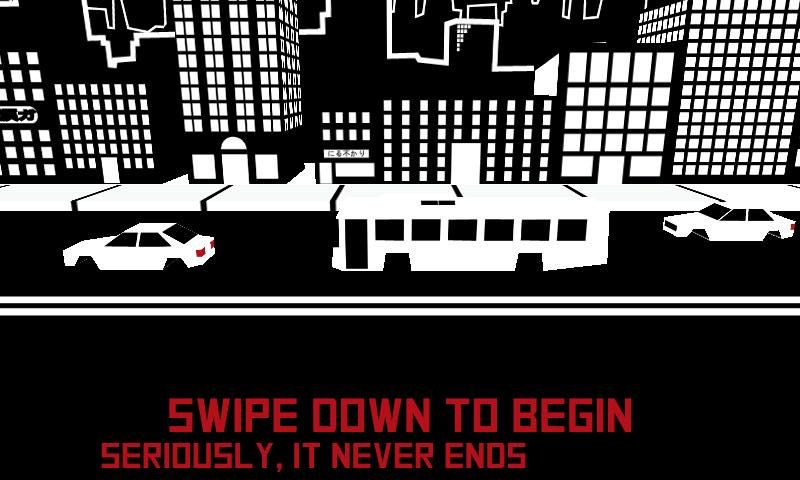 In a sense, Endless Robot Street isn't really a game - there's no missions to complete, no high scores to rack up, or any overriding aim. It's all about mindless stomping and destruction. As such, it is perhaps best described as a stress relief tool, the digital equivalent of a squeezy rubber ball, albeit rather more violent and bloody.
When "playing" Endless Robot Street there's a feeling that there's a great game waiting to emerge and it would be interesting to see the developer builds something on top of the current concept. But for now you'll have to settle for admiring the art works as you stomp through an anonymous metropolis.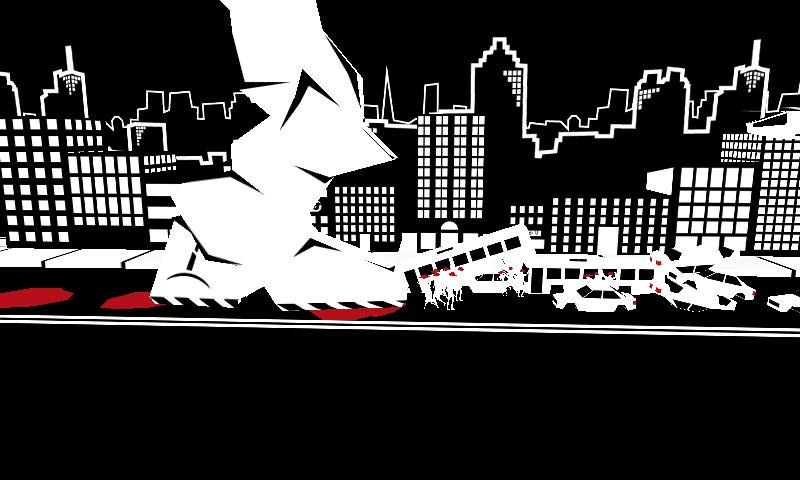 Marketplace description:
Giant robots! Control the leg of a mechanical terror on a rampage through a sprawling metropolis. Crush the traffic below and level everything in your way.

Stunning full-resolution 3D graphics and a unique artistic style make every smushed pedestrian a visual treat, and procedurally generated environments make for a different experience every time.

Endless Robot Street can be downloaded from the Windows Phone Marketplace for free.