As you might expect the aim of the game is to destroy monsters. This is done by firing a "shock", but the complicating factor is this shot is transmitted along two lines, one vertical and one horizontal. Any monster touching either of the lines when a shock is fired will be destroyed, but the catch is you only have a limited number of shots to complete a level. Thus it's important to catch as many monster as possible with each shock, and getting the timing right for a shock is the main skill element of the game.
The game controls are brilliantly simple, with with the horizontal line's movement is controlled by finger touch, and the vertical line by tilting the phone (accelerometer). Combing these two actions together is tricky, but that's part of the charm of the game.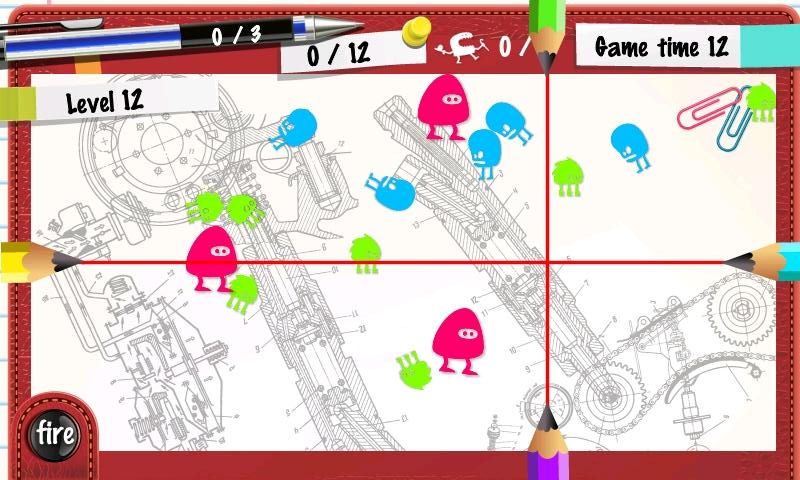 As the levels progress you'll find thing become more difficult, in part because some monsters have "supernatural" powers. Some will act like magnets, or explode like a bomb, others will speed up monsters around them (when they are killed). These monster power-ups make it more difficult to get the timing right for a firing shock, making it harder to complete a level within the allowed number of shocks.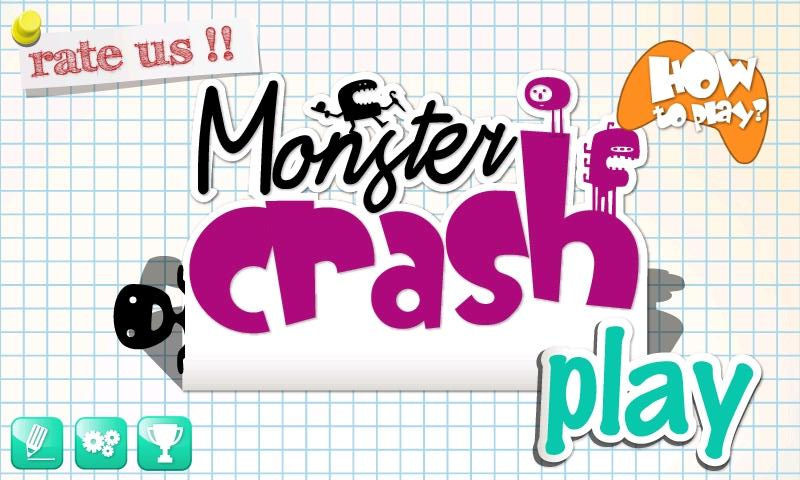 Monster Crush is a fun title that combines the traditional monster destruction (fast reactions and plenty of screen taps), with the more cerebral properties of a typical puzzle game (getting the timing right and considering the impact of different monsters). That's a rather unusual combination, which together with the pleasing graphics, make for a game that should hold broad appeal across a range of gamers at all ages.
Marketplace description:
Late-breaking news, a group of crazy cartoon monsters come alive and prowling the area. If you have enough courage, challenge with them face to face and destroy them all. Be careful, some of them have the supernatural powers: explode like a bomb, attract as a magnet, are fast as the wind. Fight armed with unique weapon and your reflexes.
Monster Crash can be downloaded for free from the Windows Phone Marketplace.