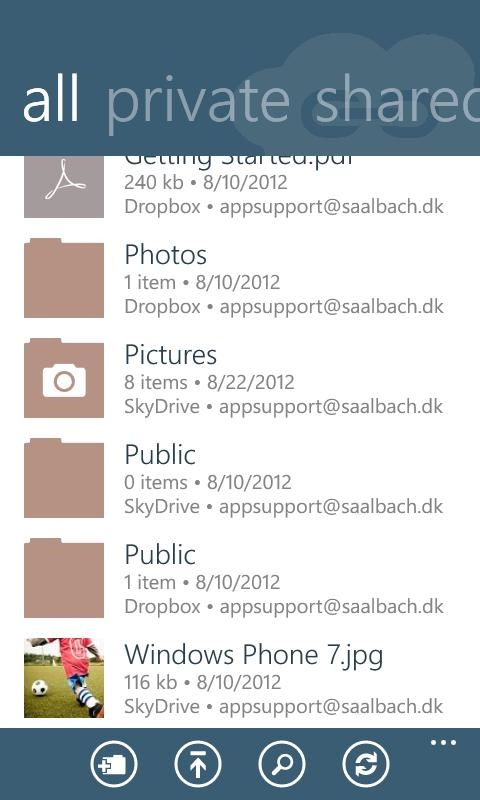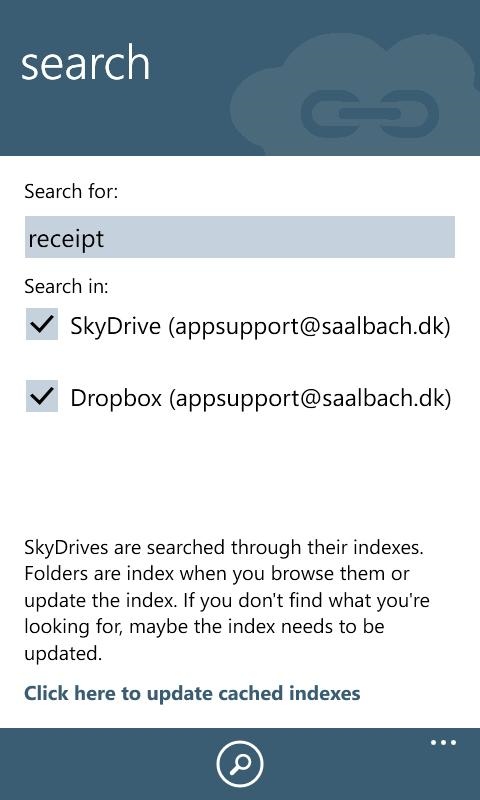 While there is an official client for SkyDrive, DropBox is still reliant on third-party support for Windows Phone access. Having two of the major cloud storage services in one app is a nice piece of synergy, and it will be interesting to see if any other systems are added in a future update... Google Drive is the obvious one to watch for.

Here's the features list from the app listing:
Multi account support.
Supports Dropbox and SkyDrive.
Unified view or seperate views for each drive.
Copy or move files within a drive or across drives.
Upload or download supported file types.
Share files and folder easily in emails, text messages or through social media.
Pin drives, folders and files to the start screen for fast access.
Live tiles show updated status.
Cached index enables fast search, also on SkyDrive.
The trial version is fully functional, and gives you ten days to decide if you want to buy the app ($1.49/£1.29). You can download it from the AAWP App Directory.