On first look Polarbit have worked on a very nice graphical look to the game, which easily copes with the speed and smoothness required of a karting game. The camera feels a little bit high to me, but that's a first impression and I want to see what it feels like after playing for a while. Steering is with the accelerometer, while braking and other kart controls are on-screen buttons for your thumb to find.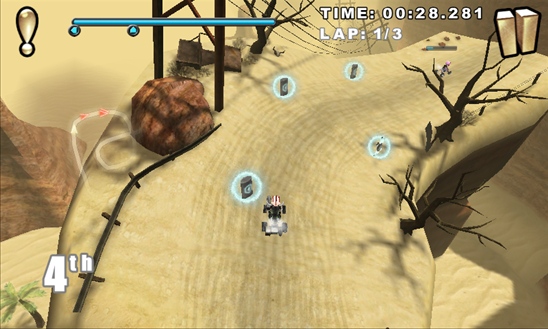 From the directory listing:
Cracking Sands delivers a brutal off-road racing experince. Plunging players into a stunningly frenzied and chaotic race - environment awash with grit, mud and petrol, in a game that leaves the standard rules of racing in the dust. Gone are the limits of power restrictions, limited classes and qualifying rounds. Players simply choose their vehicle from a vast range – then hit the track in a no-holds-barred sprint to the finish line. Carving a swathe of destruction through the ever-changing wilderness, players must compete in a high octane-fuelled, horsepower spectacle where the only rule is to win the race.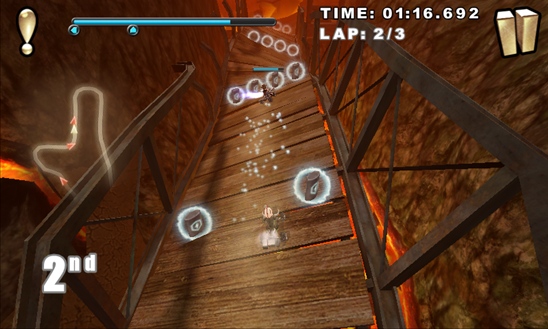 The majority of karting games need some time to get used to the controls, the quirks, and the hopefully subtle touches that can make a game in this genre stand out. It's a tricky balance to get right, and we'll let you know if they've managed it after seven days of play in our review next week.
For now, you can give it a spin yourself with the free trial. As usual, look for it in the Windows Store, or the AAWP App Directory.