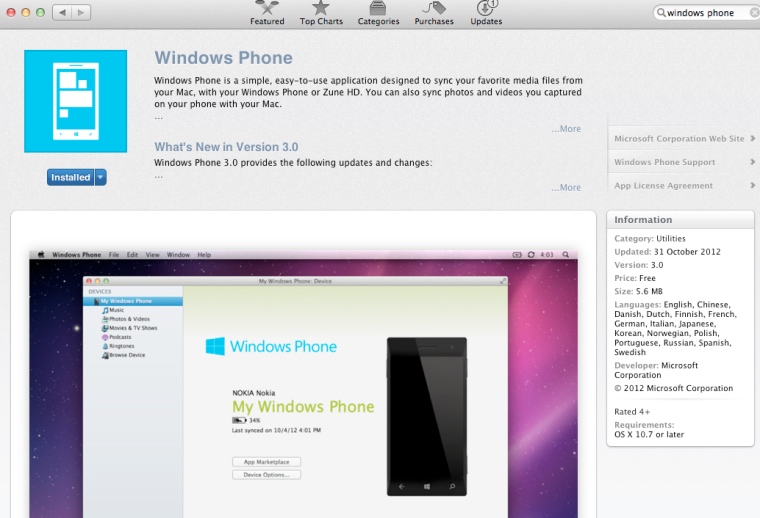 Here's the features list from the App Store:
Support for Windows Phone 8.
Drag and drop files between Windows Phone and your Mac desktop.
Drag and drop files from Finder to your Windows Phone 8 devices.
Support for iPhoto 9.3.2 and Aperture 3.3.2.
Support for battery charge state (Windows Phone 8 devices).
Enhanced capability support for ringtone files (Windows Phone 8 devices).
Support for Retina display Macs.
One thing to watch out for is that the Windows Phone app requires a Lion or better (OSX 10.7 and upwards) to run.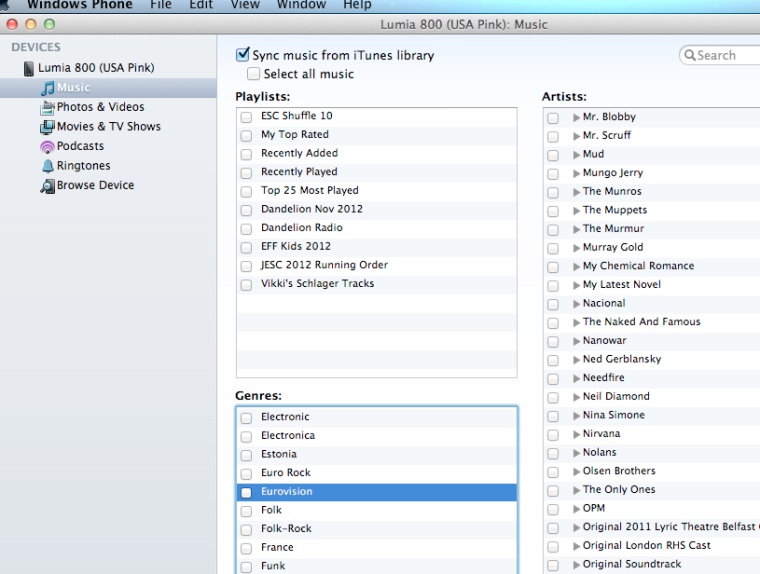 Microsoft's continued support of OSX is to be expected. While the MacBook Pro range of computers continue to be top sellers to consumers, that doesn't mean people will instinctively jump towards an iPhone as their smartphone of choice (although it likely increases the chances through a halo effect... the same halo effect that Microsoft are hoping to leverage with Windows 8 and Windows Phone 8). Ensuring that Windows Phone 8 is fully functional with OSX is simply good business.
Media can move happily between the two devices, including playlists and music from iTunes, photos and videos to Aperture or iPhone, manage podcasts, ringtones, and video. It's a much more functional view of the world than the Zune desktop, but it works, and it's close enough to how iTunes operates that Windows Phone users, both new and old, should feel comfortable.

You can download the update or start a fresh install of the app from the App Store on your OSX device.