This client app was one of the first web services to embrace the Windows Phone design language and show that you could easily incorporate differing types of data and create unique experiences while still looking like a Windows Phone app. Even a year or two later, it still is one of the best user interface implementations in third party applications.
And for Foursquare users it's incredibly flexible, with the ability to pin locations and friends, live tile support for your current score, and of course looking around your current location for special offers and recommendations of local businesses and entertainment spots.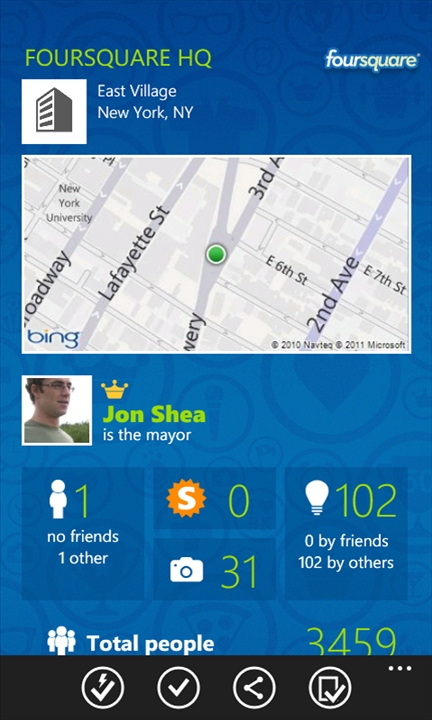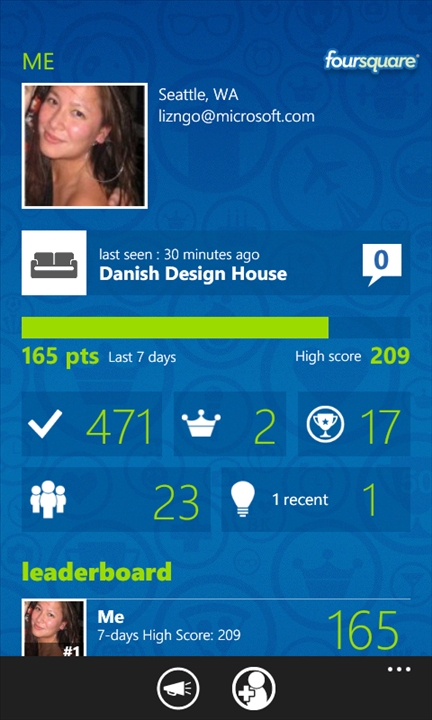 Along with various bug fixes, this new versions adds language support for Thai and Indonesia, along with support for Windows Phone 8.
You can download the client for free via the Windows Store, or the AAWP App Directory.