In Cut the Rope, your goal is to slice the rope holding up pieces of candy and swing them towards Om Nom at the bottom of the screen. Capture all the candy in his mouth, pick up the bonuses along the way, and enjoy the mix of gravity and physics to create this puzzler.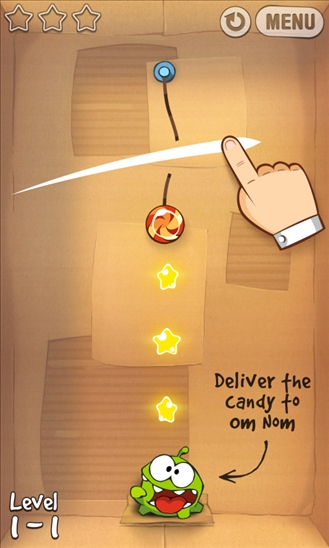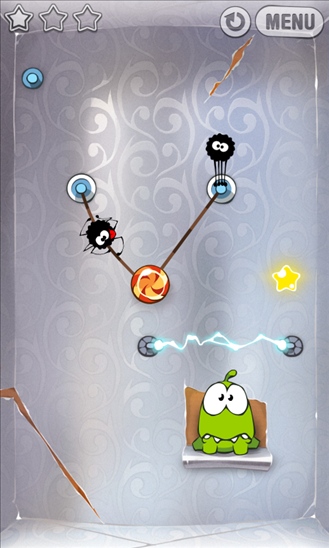 Normally I'd say you could pick up the trial version before we review the title next week, but not today. I think this is the first Xbox Live title I've come across that does not come with a free trial. Sure it's at the lowest price band (79p/99c) but I'd be very interested to hear the reasoning behind that pricing decision.
Anyway, look at the screenshots and comments in the AAWP App Directory listing, and we'll let you know our thoughts next week.