If you hadn't heard of Parcel Tracker, it is one of the few mail and courier tracking applications on Windows Phone 7, providing live tiles for individual packages and push notifications for updates on the transit of your consignment.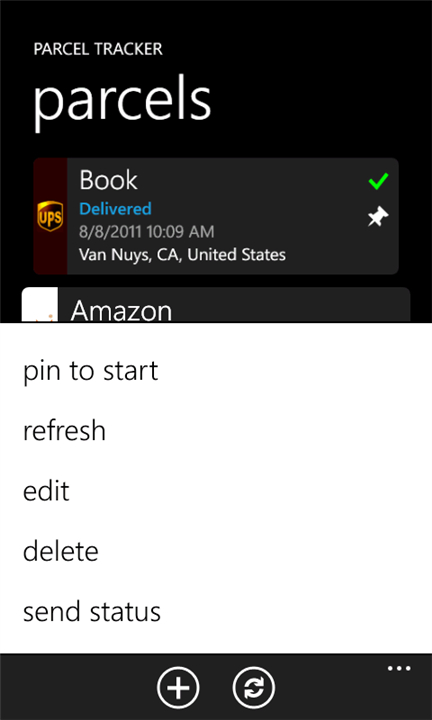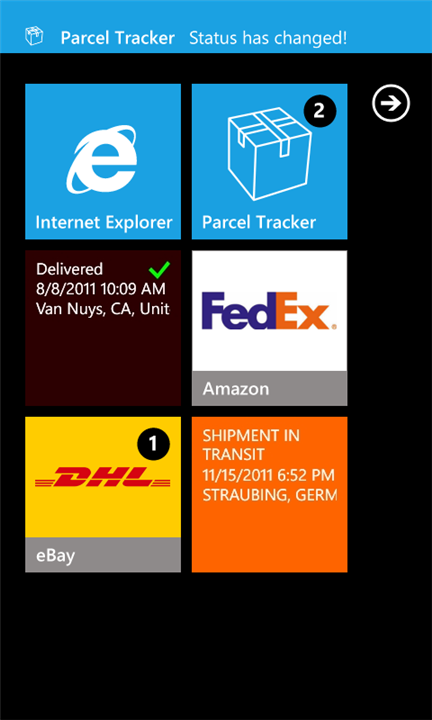 Here's an excerpt from our review:
The thing that separates this from other tracking apps, or even checking on a desktop website, is its push notifications, as it takes all the stress out of having to remember to keep checking, and checking, and … you get the idea. It also turns the experience of tracking a parcel into something exciting, as you get an unexpected tinkle on your phone, and when you look you find that your parcel has completed another leg of its journey. Yay! ^_^

I have been using Parcel Tracker for over a year, and I admit it isn't quite perfect. As I said above, I'd like to send statuses by SMS; and for example, Parcelforce doesn't update properly, instead showing a status notifying you about its cookie policy! Despite these things, I still use and rely on this applications and am confident that the developers will iron out the last few remaining bugs.

Therefore, my verdict is that Parcel Tracker is the best parcel tracking application for Windows Phone 7, and for a mere £1.29 is well worth the money. Just be sure to use our AAWP App Directory link, as there are other apps out there going by the same name!
The new Windows 8 application is named Package Tracker, but is instantly recognisable if you've used Parcel Tracker. The application costs £2.19 (UKP), and there is an in-app purchase to enable optical scanning via your device's webcam, which costs an additional £1.79.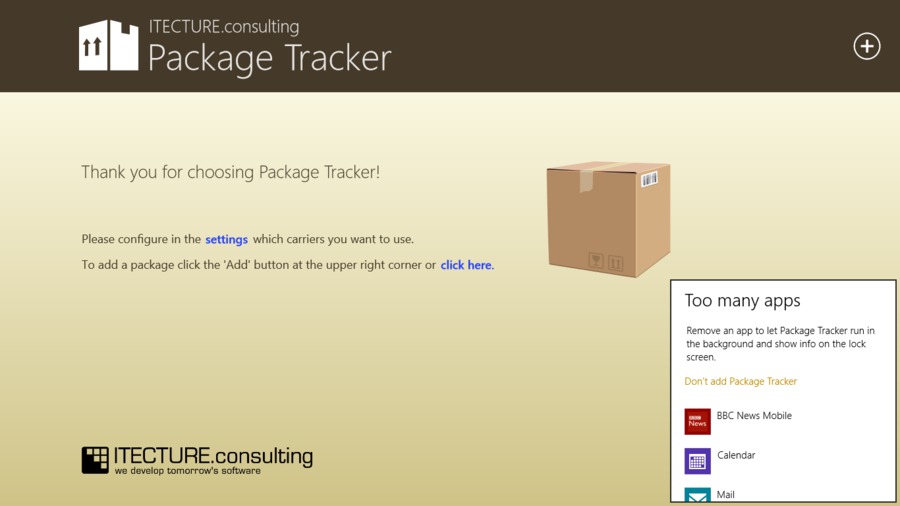 The real story here is the cloud sync between Windows and Windows Phone versions of the application. Microsoft CEO Steve Ballmer said at the Windows Phone 8 launch that Windows Phone is the best phone operating system for Windows Phone users. However, there has been little so far to substantiate that claim, even less with the news that Xbox Music and Microsoft Office would be coming to iOS and Android. The truth has been that with Microsoft reaching out to all mobile operating systems (as well it should) that it didn't really matter which phone operating system Windows users had.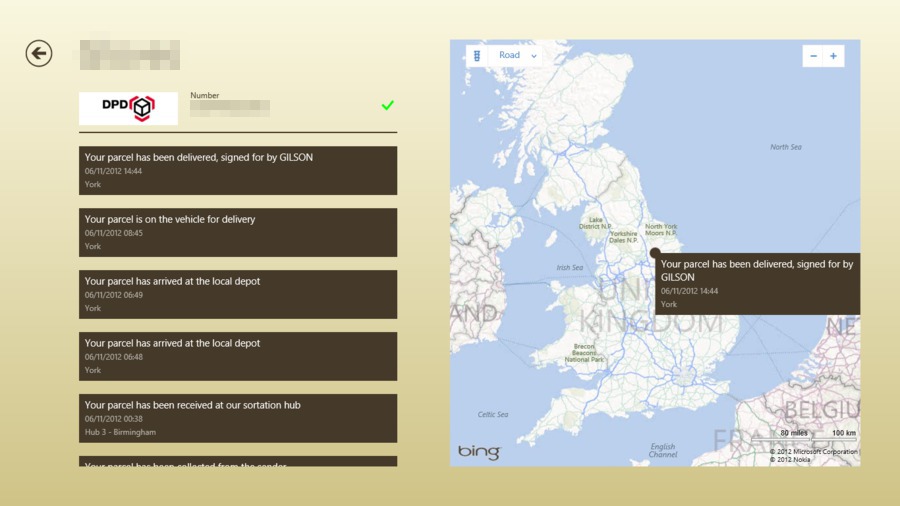 Now though, as more applications that share the tiled user interface also go on to share more data, the cohesive experience between Windows 8 and Windows Phone, which is presumably hoped for, comes a step closer.