The device shown in the pictures, at first glance, looks similar to the Lumia 920. However, the design of the plastic casing is different, the corners of the device are rounded, and the position of the 3.5mm audio jack is different, and a plastic material is used for the buttons on the side of the device. Indeed the device is closer to a mix between the Nokia Lumia 920, 820 and 710.
There's very little that can be inferred from the pictures. Multiple colour (black, white, green, orange and yellow) are shown and the new style Windows Phone, suggesting this is likely to be a Windows Phone 8 device.
Clearly this leak has to be filed in the unconfirmed category at this point. However, Nokia has stated repeatedly that they will have a broad portfolio of Windows Phone device at different price points, and a cheaper Windows Phone 8 device, in the same vein as the Lumia 710 last year, is one of the more obvious gaps.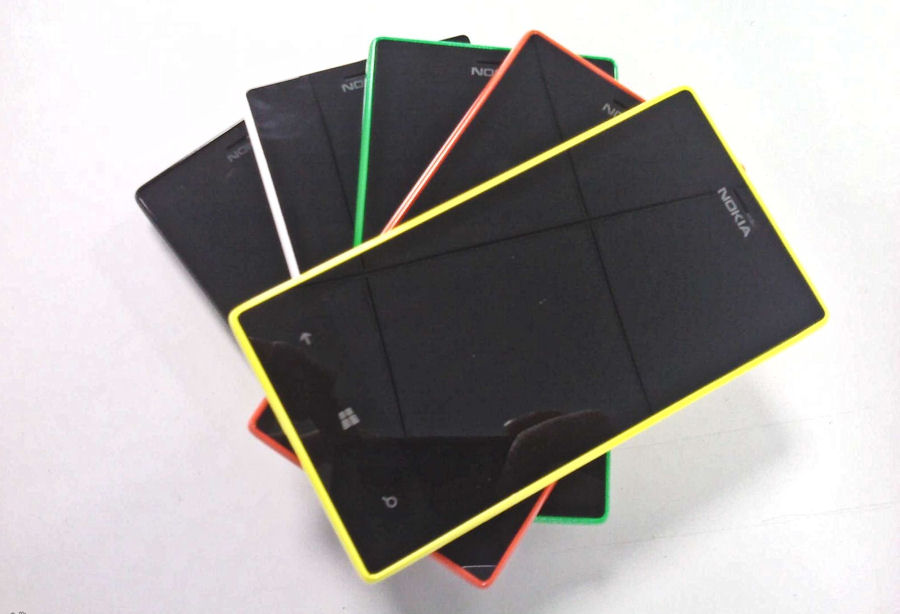 Via: WPDang