The focus in the new version is around making simplifying the user interface so that the app is even easier to use. The new opening screen makes it easy to see, at a glance, all your groups, and the new chat interface provides an uncluttered view of messages being posted to a group.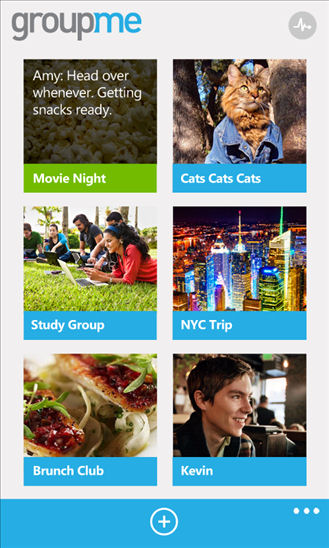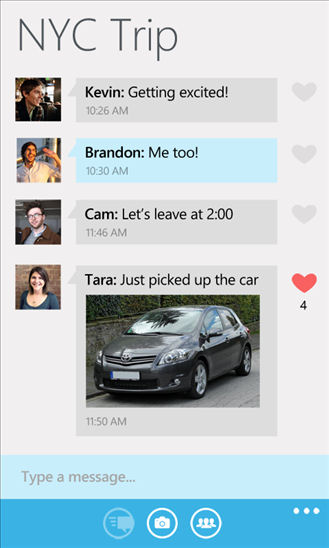 One of GroupMe's biggest strengths is the strong cross-platform support it has - it's unlikely a decent sized group of people will all have standardised on one OS, so it's important for communication based apps to run on everything... which is true for GroupMe. But it's also nice for every app to feel at home on its home platform, fitting in with the host platform's design language and user interface guidelines, and this is what the version 4 update delivers.
Marketplace description:
GroupMe is the best way to chat with everyone you know. It's absolutely free, whether you're talking to a group of friends, or texting with one person. Best of all, it works on nearly every phone, via push or SMS. With GroupMe, it's easy to reach anyone, anytime, anywhere.

On GroupMe, you can catch up with your family, get a group together for a night out, coordinate with co-workers, or just gossip with a few of your closest friends. Think about it like your own private Twitter, just for the people you really know. Or like a faster, better reply-all email.
GroupMe can be downloaded from the Windows Phone Marketplace / Store for free. We reviewed an earlier version of GroupMe here, and while the UI has been updated, the functionality is unchanged.