As part of the announcement Nokia introduced LiveSight, "a technology based on a highly accurate, 3D map of the world". Nokia City Lens on Lumia devices is the first app to provide a LiveSight enabled experience. In addition Nokia announced the planned acqusition of earthmine, a company based in California. earthmine's reality capture and processing technologies will become integral parts of HERE's 3D map making capabilities. earthmine offers a complete solution for collecting, processing, managing, and hosting 3D street level imagery.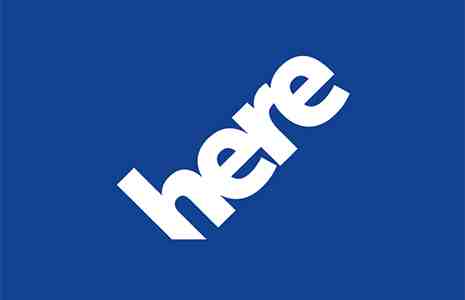 A clear strategic imperative of HERE is to be available across multiple host platforms. It's not about any single app, but rather delivering a location platform that will be the backbone for many apps across many platforms. Nokia believe this platform-agnosticism makes HERE stand out from other mapping platforms, but there's a clear commercial imperative.
Nokia believes that the benefits derived from providing a universal location platform is far greater than those that could be derived from using its location assets purely on its own platforms. As part of it commitment to providing HERE across multiple platforms a number of announcements were made.
Firstly Nokia will be launching a HTML 5 based maps application for iOS, which will be available from the Apple App Store for free "in the coming weeks". The app will include offline capabilities, voice-guided walk navigation and public transport directions. The iOS app will be an enhanced version of the experience already available through maps.nokia.com. Secondly, in early 2013, Nokia will make a HERE SDK for Android available in 2013. Thirdly Nokia has signed strategic partnership with Mozilla to bring new location experiences the Firefox OS. The two companies plan to show a mobile version of HERE Maps for the new Firefox OS next year.