One thing we've noted is that, on some devices, the initial song selection screen may be blank ("its lonely in here..."). Swipe to the right to view your music collection by playlist, genre, artist, or album and you should see a full listing of the available music on your device. Do note that some tracks are not available for ringtone conversion, presumably due to DRM or formatting restrictions.
When creating a ringtone it's also worth bearing in mind that the maximum length is 30 seconds (default to 20 seconds), and you want probably want to put an audible (loud) section close to the beginning on the ringtone.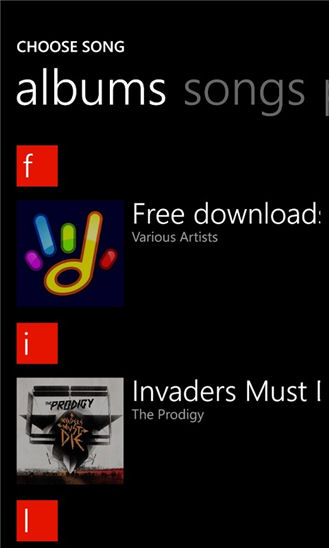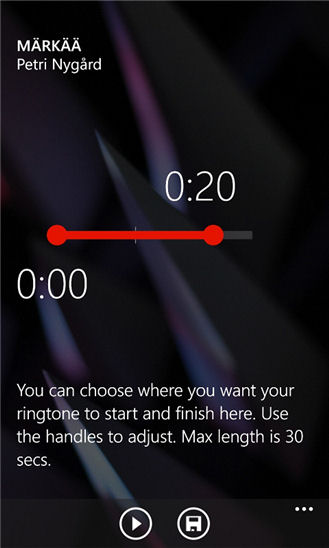 There are a number of ringtone creation apps available in the Marketplace, such SkyDrive Ringtone Maker and Ringtone Factory, and we explained how to make your own ringtone from an MP3 file last year, but none of these quite match the ease of use and simplicity of Nokia's new app.
Windows Store description:
With Ringtone Maker, you can create ringtones from the music on your phone. Simply open the app, select your favorite MP3 song and save it as a ringtone. You can cut your ringtone anyway you like, with editing controls that let you choose the start, end and length of your ringtone.
Ringtone Maker, which is exclusive to Nokia, can be downloaded from the Nokia collection of the Windows Phone Store. If it's not currenly listed in the Nokia collection on your phone search for "Ringtone Maker" and it should appear in the results list.
Via: plaffo