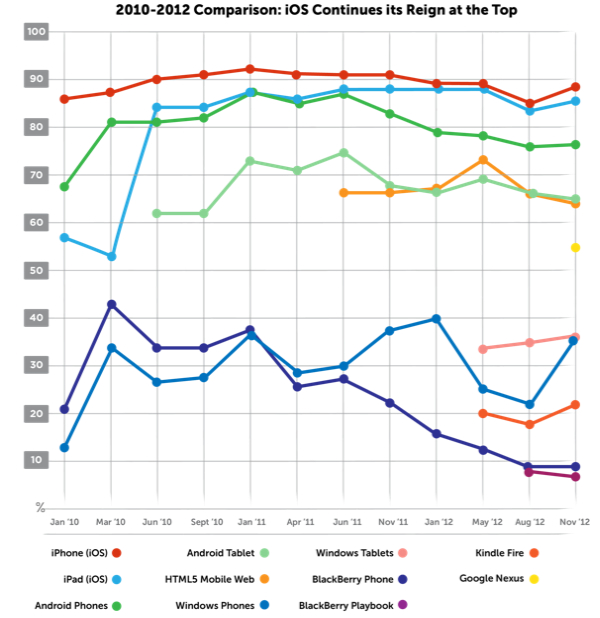 Developers who are 'very interested' in developing for each platform (IDC / Appcelerator)

Developers saying they are 'very interested' in iOS and Android development is still much higher that Windows Phone (89% for iPhone, 86% for iPad, 77% for Android Phones, and 64% for Android tablets), but 39% of developers plan to build cross platform apps for three or more operating systems.
In terms of trends to watch out for, developers expect to see more...
Mobile enabled commerce.
Purchasing and retail using NFC.
Augmented reality becoming commonplace on smartphones.

The IDC/Appcelerator report is compiled through a survey of 2,837 Appcelerator Titanium developers between November 15 and November 26 2012, each of whom was invited to take part in the web based survey via the Appcelerator user database.