Right now the application is counting down to Santa's departure - once he gets under way the app (and the associated website) will keep an eye on the red and white one's location.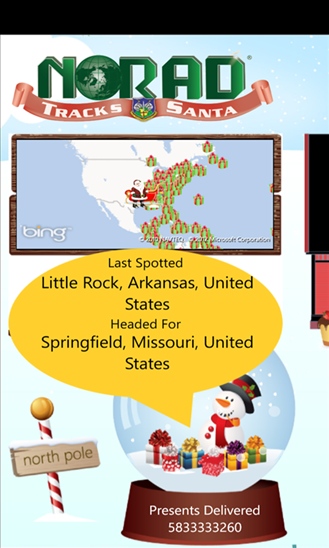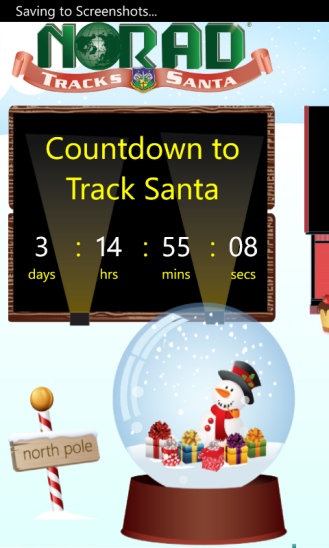 Microsoft and NORAD talk about the project on the official Microsoft blog. First up, Microsoft on the project:
This year Microsoft is partnering with NORAD to make following the big red sleigh easier than ever. The Santa Tracker tool is built on the Microsoft Windows Azure cloud computing platform and Bing Maps, and anxious kids can even track Kris Kringle on Windows Phone and Windows 8 apps.
And how did it all start? With a wrong phone number!
That error ran in a local Colorado Springs newspaper back in 1955 after a local department store printed an advertisement with an incorrect phone number that children could use to "call Santa"... But somehow, the number in the advertisement changed, and instead of reaching the "Santa" on call for the local department store, it rang at the desk of the Crew Commander on duty at the Continental Air Defense Command Operations Center, the organization that would one day become the North American Aerospace Defense Command, or "NORAD."

And when the commander on duty, Col. Harry Shoup, first picked up the phone and heard kids asking for Santa, he could have told them they had a wrong number. But he didn't. Instead, the kind-hearted colonel asked his crew to play along and find Santa's location.

Just like that, NORAD was in the Santa-tracking business.
Do you think that it would be such a big tradition 57 years later? You can download the application from the Windows Store for free!