UCBrowser is notable as one of just a handful of genuine "full" third party browsers available in the Windows Phone Store. The majority of such browsers are simple wrappers around a web control (essentially the in built Internet Explorer). By contrast UC Browser is a purpose built app that receives and renders data from the UC Browser servers (i.e. the servers that are acting as the proxy browser).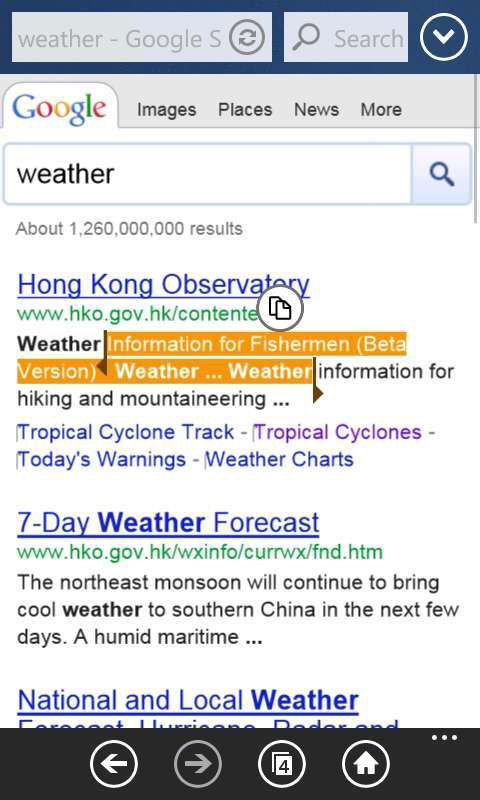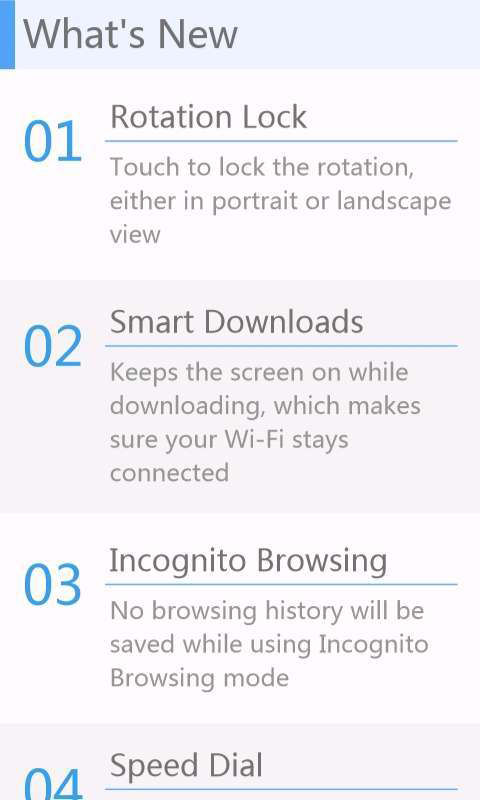 The most welcome change in the new version is the improved performance. UC Mobile Limited, the developers, say that start up is 20% faster. We didn't see quite that big an improvements, but it's definitely improved, which is vital in a browser where start-up time has a big impact of how quickly you can get to the information you're looking for. The implementation of screen lock and smart downloads are also noteworthy, but in day-to-day usage we found the most useful extra is the implementation of speed dial on the home page of UC browser, a feature that makes it easier (and faster) to visit your favourite sites.
Windows Phone Store description:
UC Browser is the #1 browser on the Windows Phone Marketplace, it aims at providing the ultimate web browsing experience with advanced compression technology. Start your mobile life with UC Browser and enjoy great features including Incognito (private) Browsing, Personalized Wallpapers, the Download Manager, and the Full Screen view. Download and try the latest version now.
UC Browser can be downloaded from the Windows Phone Store for free.