Leaving the screen on all the time does use additional power, but this is not an issue because the charging stand is providing constant power.
The idle screen functionality is activated by going into the accessories module in the Settings app, selecting the "Charging stand", and then selecting "Weather & Calendar" as the NFC option. When placing the phone on the charging stand you will need to tap the top of the phone to the bottom of the stand (NFC touch) to trigger the activation of the idle screen app. You can adjust the brightness of the display by swiping up or down on the screen once the idle screen app is showing.
The Nokia DT-910 wireless charging stand is not yet widely available. Some retailers in the US, notably select Verizon stores, are stocking the accessory, but in other markets it is currently only available in very limited quantities. Additional stock is expected to arrive in January (e.g. UK retailer MobileFun.co.uk is expecting more stock in around a weeks time).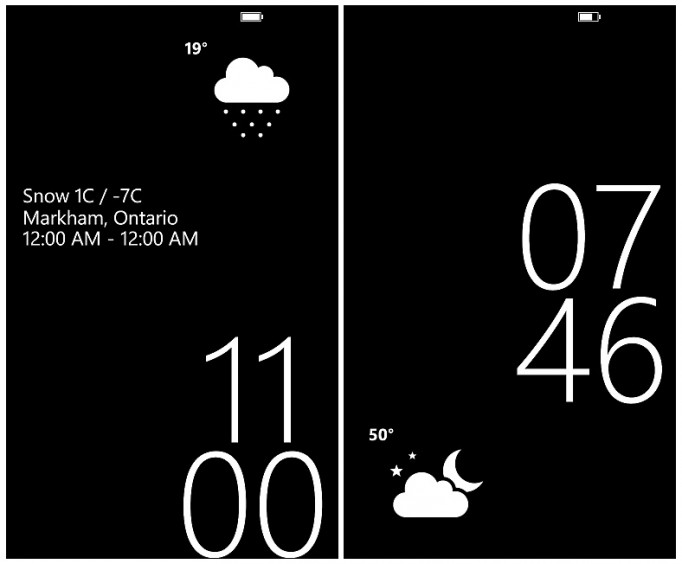 Image credit: WPCentral
The Nokia Accessories update is made available through the downloads section of the Windows Store app. If you already have a NFC desktop charging stand you may need to re-link the accessory in order to use the updated functionality.