There are also a number of under the hood performance improvements and feature additions in the new version. The most impressive of these is an automatic download service for favourited podcasts. This automatically syncs (updates) podcasts in your favourites list and downloads any new episodes, even if the app is closed (you can opt to download the last one, two, or three episodes). The key benefit of this is that you can set up your favourites, enable the automatic download in settings, and, from then on, be confident that you'll always have fresh audio content on your device. By default the app is set up to download new content when a WiFi connection and external power is present, although this can be changed in the app's settings.
As the developer notes, and as far as we are aware, this automatic background downloading is a first for a 3rd party Windows Phone podcast app. However, currently, this feature does not work on most Windows Phone 8 devices due to some platform API incompatibilities. A fix for this is apparently on the way, but for now Windows Phone 8 users will be casting envious glances at their Windows Phone 7.5 counterparts.
A second notable improvement is support for scrubbing through the podcast, allowing you to jump to a specific section, or skip over a short portion of a podcast. It has been implemented in the same ways as the Windows Phone Music player (hold down forward/back buttons).
Other updates include support for social networking, allowing you to tweet about an episode directly from the player interface. Given how many podcasts encourage social networking as an way of interacting with audiences this is a sensible addition, more so than for many apps where sharing is just a check-box to be ticked. There are also the usual performance and reliability improvements, with the change log noting that the download library is now more robust.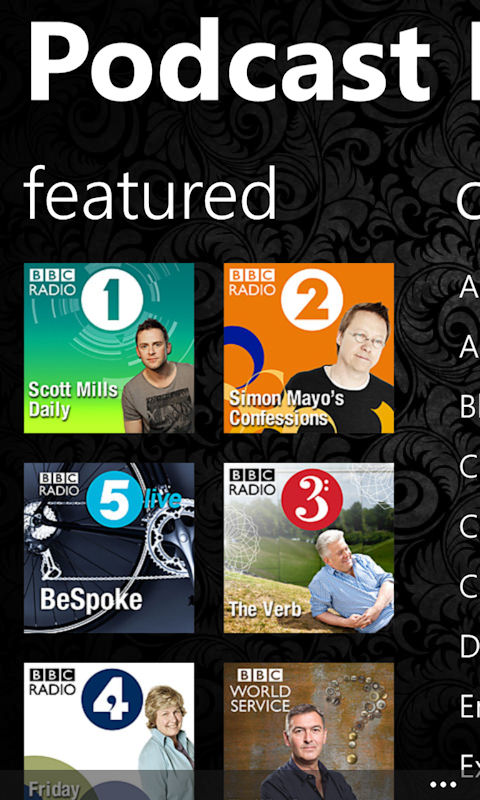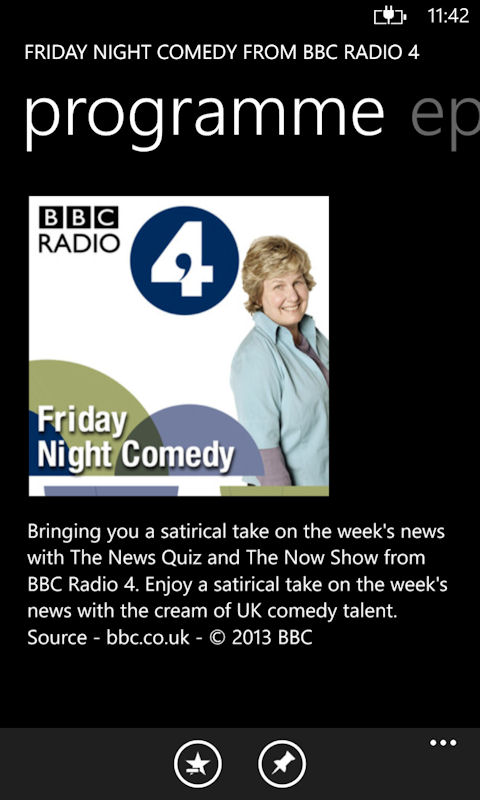 The decision to remove the BBC branding, partly a result of an understandable need to comply with the BBC's business terms, may raise a few eyebrows, but the core functionality of the app is unchanged. Indeed the move should be welcomed, given that it will allow a broader range of content to be showcased in the app. We expect the broader content support means that the app will find many more fans in the future.
Podcast Lounge is one of our favourite apps and if you're in the UK it really is an essential download. There really is no better way to consume BBC audio content on Windows Phone. The updates in the latest version, especially the automatic download service, greatly enhance the ease of use of the offline listening experience.
Windows Store description:
Access podcast catalogues from your Windows Phone!

Sumptuous user interface that enables you to find what you want quickly and effortlessly.

The current catalogue contains over 350 unique programmes covering many genres including comedy, news, music, factual, science and many more.

We've got a great new name and big plans to expand the catalogue over the coming months.
Podcast Lounge can be downloaded from the Windows Phone Store. A free trial is available, with the full app costing £1.49 / $1.99 / €1.99.