There is already an official client for Weibo on Windows Phone (you can find it in the store here) but this update will bring a much more personalised experience to Windows Phone users, with integration of the service into the fabric of Windows Phone, just as Facebook, Twitter, and LinkedIn achieve at the moment.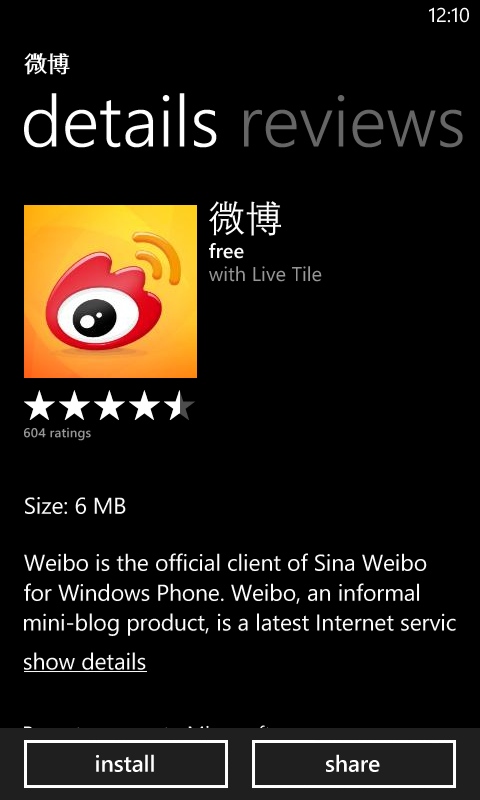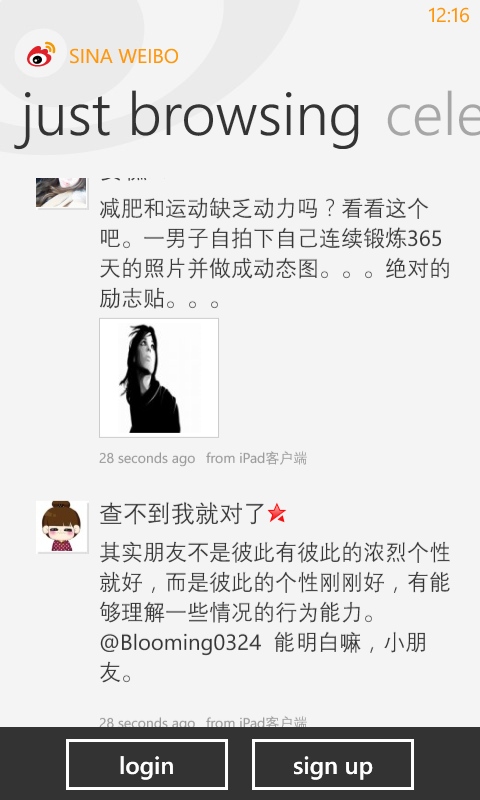 According to LiveSide, Weibo users on WP will get the...

ability to view Sina Weibo contacts on your Windows Phone (People hub), Windows 8 (People app), and Outlook.com (people.live.com) contact lists
ability to view status updates from Sina Weibo contacts on your Windows Phone and Windows 8 (People app)
ability to share a link to your SkyDrive files and folders to your Sina Weibo followers
ability to post status updates via your Windows Phone
Users will need to activate their account through Skydrive, and the option to add the account should appear in the 'Settings' app on your smartphone. The service is slowly rolling out globally at the moment, and there are reports that an error message is being thrown up when the account is added, but we'd expect that to be a mix of teething troubles, and perhaps not running on handsets which are specifically supporting Chinese?
Are you a Weibo user? Have you integrated your account to your Windows Phone? Let us know!